It's almost 2 am and I still haven't had a chance to go to bed. Too much to do. Now that Day of the Dead is coming around, the wholesale orders are starting to pour in. It's a scary time because now that I'm part-time at my day job, our Benjamin safety net isn't as large as in past years. Not to mention we just had a small boutique bounce a very big check for merch that we sent them. sometimes this business can be very tricky and risky. Not only that, but there are supplies to buy, invoices to tally and so on.
Tonight I just got done answering 123 emails! All of them came through the Crafty Chica site. Everything from questions about glazes to teaching workshops to wholesale price lists and more. I also put up a new web site for Patrick eariler this evening. Now that I'm doing the part-time thing, he is anxious to get a part-time job to get out of the house for a few hours each day. He has two leads on jobs, one of the is really cool and very creative. I'll let you know as it develops! For the past 10 years he has been Mr. Mom during the day while I was at work. It feels good to switcxh things up a bit. Although now I'll be the one responsible for making dinner every night! This is going to be a challenge though because it's his art that people are ordering, I hope he has time to get it all done!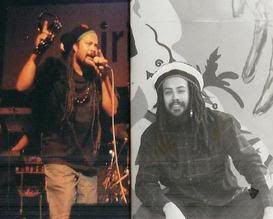 ***
peace, respect & glitter.
See the new line of Crafty Chica products at select Michaels stores!! All content/photos copyright, © Kathy Cano-Murillo, 2008.