Crafting on a cruise ship? What the heck? Actually, crafting cruises are hot these days. There are cruises for scrapbooking, altered art, quilting, knitting, rubber stamping and beading. I personally designed this cruise with the help of Carnival and SEACRuises. We'll do all kinds of crafts.
The Crafty Chica Creativity Cruise is for ANYONE who loves to make hip Latino-themed art. It's an artful excursion to and from Ensenada, Mexico that incorporates features from my new book. We'll paint, make assemblage shrines, picture jewelry, paper arts with the new Crafty Chica rubber stamps/papers & glitters, make Dia de los Muertos art and more. There will be some free samples of art supplies, a mini Crafty Chica mercado on the ship, a movie and lots of comadre bonding time. This is a fun trip to take with your friends, sisters, mom, etc.!
DATE
September 29-October 2, 2006 (Fri-Mon)
WHAT YOU GET
– 3 nights on Carnival Cruise Line's luxury "Paradise" ship
– All meals and snacks, 24/7!!!
– Optional pre-cruise package on Friday (docent tour to The Museum of Latin American Art with brunch)
– Meet 'n greet opening reception
– Three fabulous Latino-art crafty workshops and one open lab late night session taught by Kathy and Patrick Murillo.
– All art supllies for workshops (bring any personal art supplies you will need)
– Crafty Chica Cinema: We'll take in a screening of a feature film while making Frida-inspired artist trading cards
– One day of shopping in Ensenada, Mexico
– Farewell cocktail party
– Contests, prizes, swaps and giveaways
– Crafty Chica totebag filled with goodies
– A signed copy of Art de la Soul
– Crafty mercado during workshops
– Bingo, karaoke, casino, movies, dancing, other entertainment
– Spa treatments (extra charge, but they are available!)
DETAILS
We depart Long Beach on Friday afternoon, have a meet 'n greet reception, eat dinner watch a movie, make artist trading cards. Saturday we sail to Ensenada (Mexico), spend the say there shopping in town for treats and treasures. Saturday night we take in the ship's show after dinner and have a late night crafting session. Sunday we have three workshops, that evening after dinner we have the farewell cocktail party. We return to Long Beach on Monday morning. It sounds like A LOT – you don't have to take in everything, you can sit some events out if you just want to chillax (price stays the same).
PRICES:
Ocean view cabin
$619.00 (if you book by 3/1/06)
$657.00 (after 3/1/06)
Inside cabin
$569.00 (by 3/1/06)
$607.00 (after 3/1/06)
Come to Long Beach early! Optional Arrive Thursday, one night stay at the Westin Hotel Long Beach, includes transfer from airport to hotel, all taxes, docent tour of Museum of Latin American Art with brunch. What a way to kick off the trip! $259. pp extra.
PAYMENTS
A deposit of $200 per person is due at time of booking. Balance of payment is due 7/17/06 (Checks payable to SEACruises, or callin credit card).
CANCELLATION PENALTIES
Before 7/17: $25
7/17 – 8/17: $200
8/18-9/21: 60% of total cost
After 9/21: No refund
An optional insurance plan is available to reimburse the above penalties should a qualified medical emergency arise. $39.
Important: Carnival Cruise Lines requires that ALL passengers under 21 years of age be accompanied by someone in the same cabin 25 years or older, no exception! Proof of U.S. Citizenship in the form of a valid passport or certified copy of birth certificate required – No exceptions.
SIGN UP HERE
http://www.SEACRuises.com/CCC
For more info, contact SEACruises: 562-207-9040 or info@SEACruises.com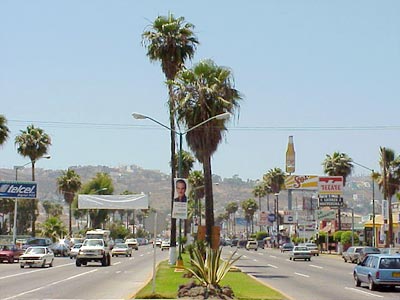 ***
* All content/photos copyright, © Kathy Cano-Murillo, 2008.