NOTE from 2022: These are my first attempts at illustrations (2007), and while they are FAR from perfect, I stuck with it and now I can say i'm a professional illustrator! I have a greeting card line, scrapbook papers, etc. The message here is to keep practicing, practice make progress!
Scroll to the bottom to see some of my newer illos!
I've always, always, always wanted to be a painter or illustrator. I ended up marrying one instead. Over the years, I've clumsily tried to sketch out my own little corner in the universe, but my drawings always end up looking like drag queens. Well, last night after finishing the latest batch of orders, – oh – I'd say around midnight – I got the itch to try to draw again. I barely stopped a few minutes ago. Here is what the last 24 hours has produced. I think I got it all out of my system for the next 2 years!!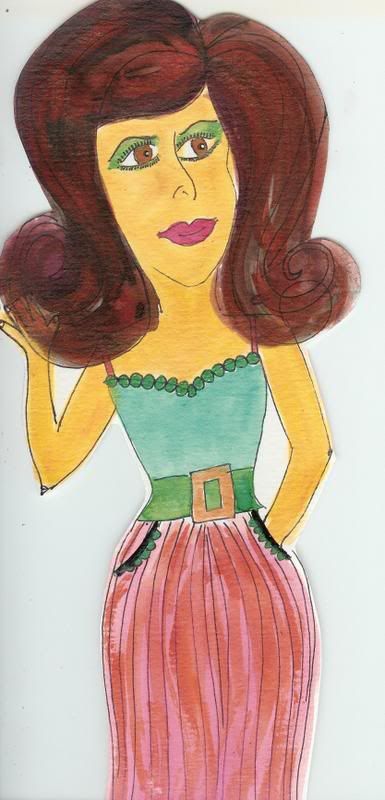 OK, this was the first one I did. I didn't mean for her to look like Dolly Parton's lost Latina cousin, but that's how she came out.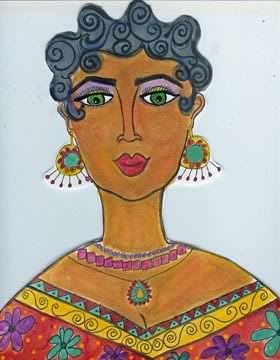 This one I call Bohemian Chica". She has a strong Earth mama feel to her and it was so late, I could not stop doodling on her dress. Yah, that's a poncho she has on.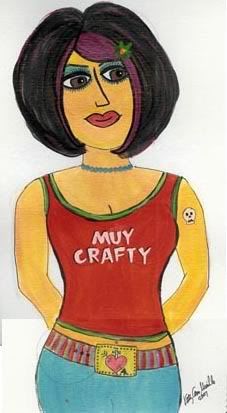 This one is kinda tranny looking. I made her shoulders too broad and there is something funky with her eyes and lips. And she looks like she is hiding an illegal glue gun behind her back. Like the Jay Leno chin? Ah well, practice makes perfect.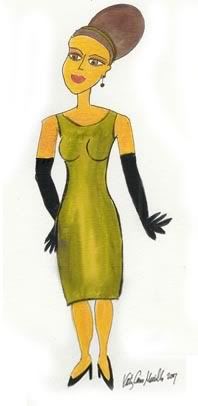 This is my favorite. She has that Holly Golightly spirit. I had so much trouble with the hands and feet. I finally said "the heck with it!" and just finished the darn thing!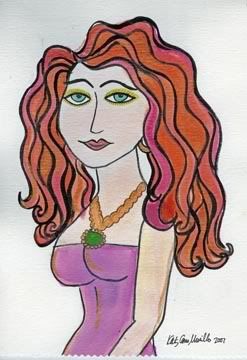 This one is a tribute to curly redheads! I need to fill in her haircolor at the back of her neck!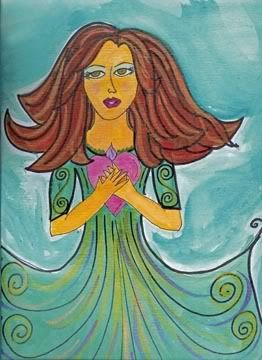 This one didn't quite fit on my scanner, but it is of an angel. Flowy hair is hard to tackle.
I won't be quitting my day job. But I did have a blast doing something different and exercising different creative muscles. I give so much credit to painters and illustrators because you really have to clear your mind and focus on the task at hand. One slip and your work is screwed. And the whole proportion thing? It makes learning Chinese look easy
***

Newer illos from 2022!
Love & light,