(Yes, he can be yours!)
Friday night I was mad at DeAngelo for not finishing the kitchen the proper way. I'm talking pots and pans coated with lasagna, sauces, etc. He didn't wipe down the counters, he left a sink full of dirty silverware…he only has to do the kitchen a couple nights a week, how hard can it be?
"Forget it! Go clean your room. I'll finish the kitchen the RIGHT way!" I snapped.
I angrily scrubbed away at the mess. It took a longggg time – but gave me time to ponder about the whole Ellen glitter event coming up. We've had a lot of interest from press, and as I rinsed off the dishes, I began to daydream:
– What if people say "Why are you rallying for this, and not something critical like the war, womens' rights, immigration?"
– "What do you want to get out of this?"
– "How does this help anyone?"
– "Why should Ellen (or anyone else) care?"
These questions are very important to me because everything I do, it comes from a place of love, and wanting to make the world a better place. So I tried to think of how we could do something meaningful with this project. Sure it is fun and silly, but with all the energy so many people are putting into it – I feel it needs substance.
I wondered how we could help the community. Like donating to charity! Not glitter, money!
Problem: I don't have cold cash to donate that would make a difference, neither do many other crafters. That's why we craft, to save some bills!
But, dang, I thought – Idols Give Back is on Wednesday night. I will admit I LOVE American Idol almost as much as I love melted chocolate. It's my main guilty pleasure from January to May. I even spent six years at the newspaper writing about it twice, sometimes three-to-four times a week for Arizona readers.
Well guess what? Ellen is co-hosting Idols Give Back again this year! And in addition to the safe sparkle rally on Tuesday, I scored tickets to be in her show audience on Wednesday!
I scrubbed the stove top harder and harder as my mind raced with ideas of how can we could raise money for IGB. Think about it. Wouldn't it be so cool to have us glitter-loving crafters raise funds for this? And then the golden idea struck my cluttered brain…
We could auction our glitter art and crafts online!
There are many things to love about Ellen and one of them is that she is serious about helping people in need.
"Everyone knows it's better to give than to receive," said Ellen in an American Idol press release. "That's why I want to give you some advice. You get the advice and I get the joy of giving – it's a win-win. Here it is: Give yourself a treat and watch IDOL GIVES BACK.
1. We crafters will be turning her dislike of glitter into love and much needed funds for the needy. She'll have to at least appreciate glitter after that, right? And it will show how much we all have heart!
2. It will educate her and her fans about "safe sparkle" (loose glitter alternatives).
3. We'll have fun and spread the sparkle (literally and metaphorically) at the same time!
I'm going to start the auction by myself with things I made using glitter. Cathie Filian is making glitter art as I type this! And whoever else wants to join in and donate their glitter art, I'll gladly add it to the list. Whatever is raised, I'll donate 100% of it to IGB inspired by Ellen!
Tomorrow, I'll be figuring out the logistics of it all, if you are interested, shoot me an email or post a comment. The other good thing is that those who cannot make it to the rally, can still get involved!
I am so serious/excited/devoted to this glitter/Ellen cause even more so now. So much that I am even parting with my beloved ceramic Chihuahua statue. It is covered in microfine holographic purple glitter that I mixed myself. I'll miss him so much, but it is for a good cause!
And I must say, DeAngelo thinks I am totally weird because I ran in his room, hugged him and said, "Thank you for doing such a sloppy job on the kitchen! You just helped raise money for starving children!"
In case you are reading this and thinking…"Wha…??", here is the press release that went out last week.
UPDATE:
NOTE:If you cannot come but want to help spread the sparkle in a good way – Etsy.com has joined forces with us to hold a GLITTER CHARITY ART sale.
For the second year, Ellen DeGeneres is co-hosting American Idols' "Idols Give Back" fund raiser on Wednesday, April 9th. Last year she donated $100,000 for the cause.
Our glitter charity sale proceeds will be donated to Idols Give Back. It is yet another way to show that glitter is a good thing!
The sale is from Wednesday, April 2nd to April 9th. You can donate a piece of art OR buy the art that is for sale. Here's how.
DONATE ART:
1. Email me. On behalf of Etsy.com and myself, I'll record your name, what you want to donate, the price. I'll send you a portion of text you have to post in the description. I'll also give you an official "Idol Gives Back" donation link for when your item sells. It's all handled online!
2. Post your item as usual , make sure to add "IDOLGIVESBACK" as a tag! This is so shoppers can find your item!
3. When your item sells, you collect the funds and then immediately donate it to the link I sent you, and ship the item out to the buyer. Etsy will refund your listing fee!
*If you do not have an Etsy.com store and want to donate art, email me and I will post it for you.*
TIP: The earlier you post your item, the sooner people will see it!
BUY ART:
1. Go to Etsy.com and search under IDOLGIVESBACK.
2. Shop! Your money will go towards a good cause, and you have Ellen to thank for inspiring this whole thing!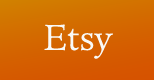 ***
* All content/photos copyright, © Kathy Cano-Murillo, 2008.