What do we want?
GLITTER AWARENESS!
When do we want it?
NOW!!
Lookie!
The fine folks at Duncan Enterprises made me a spiffy flyer for the big day next week!
Here is some history for anyone who just popped in…(safe sparkle glitter rally in front of Ellen DeGeneres' NBC studio)
Once we got going on promoting the rally, I realized the whole shebang needed more substance, so I came up with this… (glitter art sale for American Idol charity)
Here is the dealio:
A bunch of us crafters are uniting in front of NBC's Burbank studio on Tuesday, April 8th at noon to promote glitter awareness, and safe sparkle alternatives. Not all glitter has to be messy!
If you can come, be there at noon. Make a sign to hold and wave. I have a load of slogans, so if you want some ideas, let me know! Bring samples of glitter art you made. This is a happy, fun event – all we want to do is show Ellen and her fans that not all glitter has to be messy. I'm making a variety of art samples of different glitter applications.
WHAT: Safe Sparkle Glitter Rally
WHEN: Tuesday, April 8, 2008.
TIME: Noon to 3 ish (this is around the time her studio audience will be waiting in line)
WHERE: NBC Studios, 3000 West Alameda Avenue in Burbank, Calif.
WHO: Anyone who wants to help Ellen find her inner glitter! All are welcome!
NOTE:If you cannot come but want to help spread the sparkle in a good way – Etsy.com has joined forces with us to hold a GLITTER CHARITY ART sale.
For the second year, Ellen DeGeneres is co-hosting American Idols' "Idols Give Back" fund raiser on Wednesday, April 9th. Last year she donated $100,000 for the cause.
Our glitter charity sale proceeds will be donated to Idols Give Back. It is yet another way to show that glitter is a good thing!
The sale is from Wednesday, April 2nd to April 9th. You can donate a piece of art OR buy the art that is for sale. Here's how.
DONATE ART:
1. Email me. On behalf of Etsy.com and myself, I'll record your name, what you want to donate, the price. I'll send you a portion of text you have to post in the description. I'll also give you an official "Idol Gives Back" donation link for when your item sells. It's all handled online!
2. Post your item as usual , make sure to add "IDOLGIVESBACK" as a tag! This is so shoppers can find your item!
3. When your item sells, you collect the funds and then immediately donate it to the link I sent you, and ship the item out to the buyer. Etsy will refund your listing fee!
*If you do not have an Etsy.com store and want to donate art, email me and I will post it for you.*
TIP: The earlier you post your item, the sooner people will see it!
BUY ART:
1. Go to Etsy.com and search under IDOLGIVESBACK.
2. Shop! Your money will go towards a good cause, and you have Ellen to thank for inspiring this whole thing!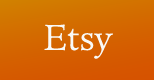 ***
* All content/photos copyright, © Kathy Cano-Murillo, 2008.