Hello, Crafty Chica readers!
It's Chica and Jo again, and Kathy has asked us to share another one of our crafty project ideas with you. This time, we've got a really fun New Year's project. We can hardly believe it's going to be 2010 already!
For many people, New Year's Day comes along with a set of resolutions that may or not be followed throughout the year. A big reason why a lot of resolutions fail is that we forget what they are. So if you're looking for a way to remind yourself daily about the resolutions you've made, we have an idea you might like.
We made a resolution cube that can sit on a desk or kitchen counter. Each side will have a reminder about one of our resolutions. This idea is based on our popular folding photo cube project, but instead of using photos, we used a bunch of our favorite scrapbook papers, in coordinating colors, and cut them to size. This would be a great project to do with Kathy's fun and colorful Mojito papers!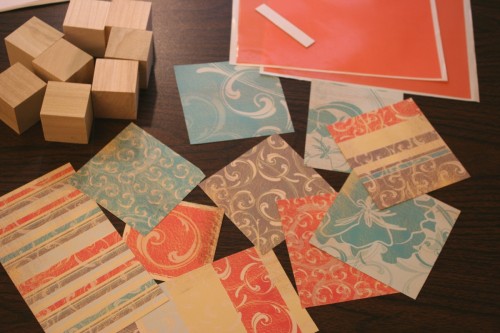 To assemble the cube, just follow the detailed instructions in our folding photo cube tutorial. If you have trouble finding the supplies needed for the cube, we sell cube kits in our store that have everything you'll need.When the cube is assembled, grab some markers and start writing and drawing on it. Just put one resolution on each side of the cube. You can use some thin embellishments, too, but be sure not to use anything too thick, or else the cube won't open and unfold properly.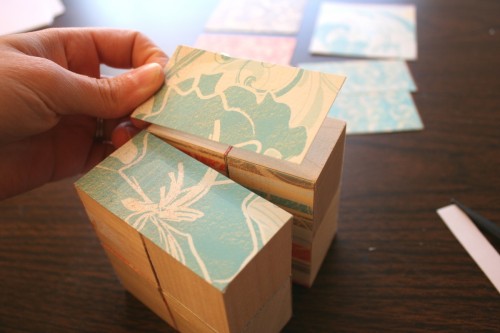 When you're done, you'll have a really neat reminder of your resolutions that's pretty to look at, and fun to play with.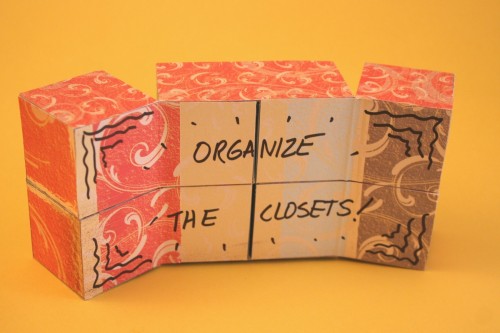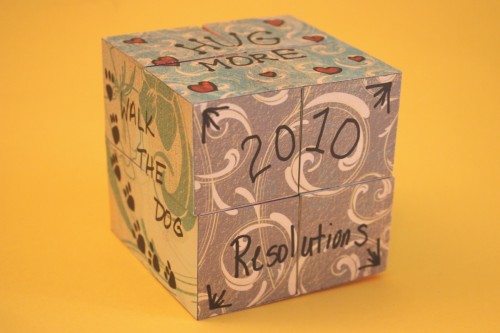 For more clever and crafty ideas, be sure to check us out at www.ChicaAndJo.com