HELLO!!!! Jeshua here…I am SO excited because….it's OFFICIALLY CHRISTMAS TIME!!!
It's that special time of year that we get to spend times with our friends and family creating those memories with the ones we love! Along with the good times, comes the pressure to get someone a really awesome gift to show them how special they are to you, but sometimes it is especially hard when you have a nonconventional person on your gift list. Now being the quirky creative person in my family, I know that finding presents for us can be a little challenging. TRUST ME I KNOOOOOOW -my family makes me very aware every year-. So if you have a quirky creative type in YOUR life, here are a few gift ideas to maybe alleviate some of that gift giving anxiety.
Perfect for the tea lover who has just the right amount of whimsy, this cool little tea infuser looks like a vintage deep sea diver and perfectly steeps you tea so you can keep the creative juices flowing. 

Deep "Tea" Diver Infuser-Stashtea.com $10
---
2. Got someone who's is really into Doctor Who? Ok so talk about a functional gift for the specific kind of person. Why not spice things up -pun intended- with the cool TARDIS vs. Dalek salt and pepper shakers. These cool limited edition shakers are a great gift for the diehard Whovian.
Doctor Who Salt and Pepper Shakers-Amazon.com $19.95
---
3. A peanut butter toast heating pad…Do I really even need to explain? just look at it?! Someone get me this. *adds to amazon wish list. This awesome handmade pillow comes from Etsy user Jasmindoodles. She makes a bunch of fun, happy food themed pillows (including one of my favorites…the avocado pillow hah)
Peanut Butter Toast Heating Pad- Etsy.com $22.00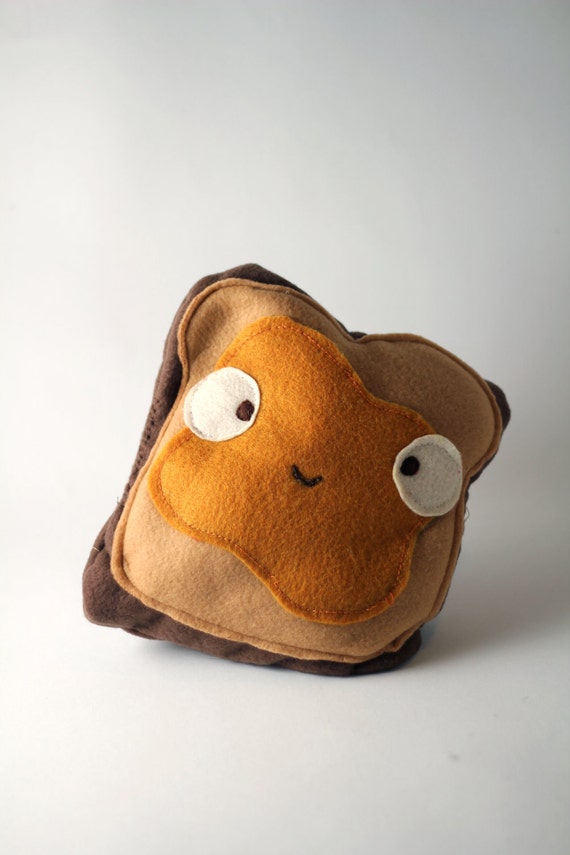 ---
4. Have you ever wished you could record your thoughts or oh, I don't know, make looping vocal arrangements but you didn't want to buy a $1000 looper? Get a taste of the real thing with this super retro looking (and eco-friendly might I add) voice looper.  Perfect for kids and grown folk alike.
Looper Voice Recorder- MoMAstore.org $76.00
---
5. As an artist I know the pride and joy that comes from making art. Show people that you are interesting and artistic/mysterious… and not just an introvert for no reason, with this really cool watercolor set iphone case. Case sizes range from iPhone 4-6sPlus
Watercolor Set Iphone Case- Etsy.com user @Crafic $10.00+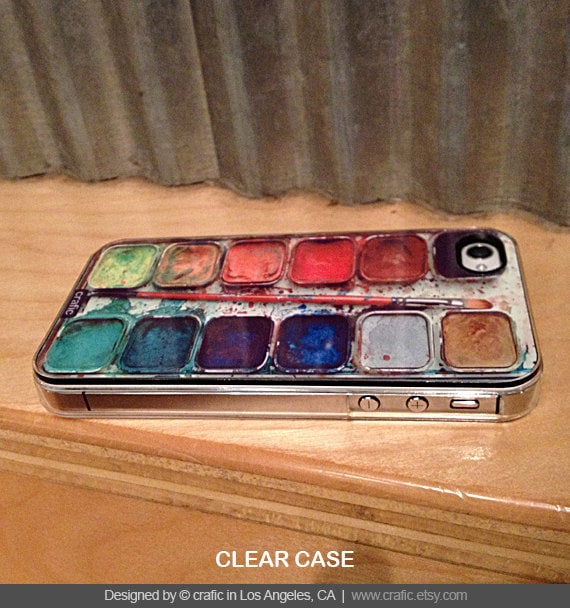 ---
6. BOB ROSS…you don't get more quirky and creative than Bob Ross.
*Amazon wishlist begins to double in length*
Learn to paint happy trees. Learn to work with oils. Learn to become a happy people…er…person. Just learn to be better overall. Grow an afro. Paint a landscape. Do better.
The Joy of Painting with Bob Ross DVD collection- Sharperimage.com $99.99
---
7. Got a writer on your shopping list? Boy, do I have something cool for them! Alright, so this is definitely the most expensive item here but I could NOT resist adding this gem to our list of gifts. This USB typewriter plugs into any tablet or ipad and gives the look and feel (and sound) of a genuine typewriter. You need this for reasons…I don't know what those reasons are….but it's so cool. That's why…
USB Typewriter- Uncommongoods.com $899.00
---
8. Now don't think we forgot about the photographers out there! Keep your favorite camera lover alert, hydrated and super caffeinated with this rad camera lense inspired coffee mug!
Pour and Shoot Mug- Modcloth.com $12.99
---
9. Last but not least, if you're shopping for the Mod art aficionado, why not get them a sketch journal that doubles as an art history book! Arts+Education… The holy grail.  This sketch journal features history, descriptions of pieces and techniques and Andy Warhol inspired activities.
World of Andy Warhol Guided Activity Journal- Barnes&Nobel barnesandnobel.com $2.95
---
10. I don't know of any creative person that wouldn't love to get their hands on a 3D printing pen and create a masterpiece of their own! I mean, this is stuff of the FUTURE right?!!! This pen has heat controls and a continuous flow tip to help your creations come out the best they can! but really though…..this is the stuff of science-fiction! Now I REALLY want one of these too…
Hopefully this list gave you some good gift ideas (or maybe some stuff you want to put on YOUR Amazon wishlist haha :P) Have a very merry Holiday season and a merry Christmas. Till next time <3
Jeshua