I know it's a little late in the game to share a gift guide, but if you are like me – online shopping can be a godsend! Here are some of my favorite items I discovered this year that will make a great gift for someone special (or for you)! Since you are reading this blog, I think we have a lot in common, so hopefully you'll like these items too!
Merry Christmas!
Keyboard Waffle Iron. With all those crazy 30 second DIY waffle videos, the waffle iron has become a main staple in the kitchen. So at least up your game with a creative version. As a writer and blogger, they keyboard version is the MOST! It's $85, but you can also score a traditional version on amazon. And if you are looking for recipes – check out this list! 
---
Phone Case Skins.  I'm super snooty when it comes to smartphone cases, I have to go with the durable hard version that costs $50. I used to decorate my case, but because I also use it for video, I need it to be smooth and slim. So how do I show personality? By buying a variety of skins for my case! Think about it, skins for smartphone cases are only $10 and there are so many cool ones to choose from. You can buy several, which translates into an array of fashionable styles! I always use DecalGirl.com because they have a wide range to choose from, not only for a smartphone, but also laptops. You can even make your own!
---
It's a Bundt! This company sent me a sample of one of their cakes and not only did I love the taste, but also the story. The founders were inspired by the "It's a bundt!" scene in My Big Fat Greek Wedding, and made it their business! The cakes come in creative flavor concoctions and are beautifully wrapped!
---
Any of these pillows from ArribaChica! I found this store on Etsy, and everything is sooo cute and gorgeous! You know why I like these, right? Saves me time from making them!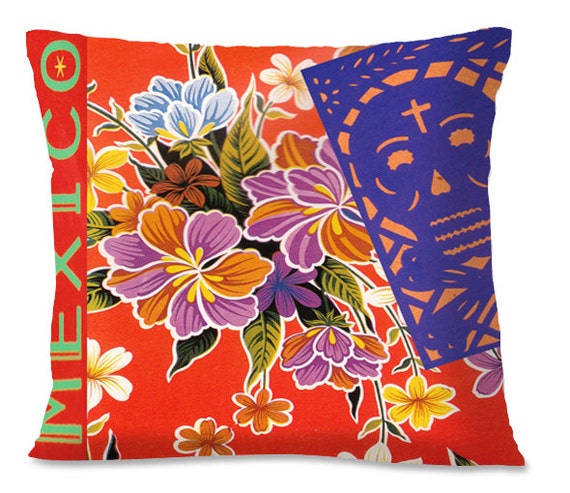 ---
Casa Mia Bedding Set. It's from Walmart and comes with a duvet, shams and pillows. Perfect for giving your bed a crisp makeover, accented with a juicy embroidered floral design!
---
 The Boomcase! I saw these on display recently at a local art show, and fell in love with them! They are boomboxes made from old suitcases. Great guy gift, right? So much character, and highly functional!
---
The Right Houseplants. This is a pretty awesome idea for those of us who want to have beautiful houseplants, but don't know where to start. This plan from Costa Farms has been the only way plants have survived in mi casa. Read over their site to find the plants that best fit your lifestyle, then use the Costa Farms plant finder to see where you can buy them in your area. I featured this company once before on my blog, and I still swear by it!
---
eCourse on a Favorite Topic. Give the gift of knowledge! I love the offerings at CreativeLive because they have everything from writing and business to drawing and music. This would be great for someone who seems like they already have everything! A very refreshing, empowering gift! Aside from CreativeLive, there is also Craftsy, A Beautiful Mess, ArtistsNetwork.TV, plus many others!
---
Passion Planner. This is my favorite planner because it incorporates short term and long term goals with a day-to-day agenda. Plus, it is loaded with positive affirmations, and you can visit the site to download extras! Like with any planner, you have to stay true to it and document everything. This really works well for me because I can look back on all I accomplished and feel empowered to challenge myself to try new things! Passion Planner also has a great Instagram feed to get even more inspired! 
---
Sacred Heart Tin Wall Lamp. I bought a different version of this lamp  here in Phoenix and it has become my favorite piece in my house! It is double layered (can't tell from the picture) and the light shines through holes on the side and front of the heart.
---
A Crafty Chica Handpainted Mug! Of course I had to include something from my store, right? It's been a very busy season, but I still have a few items left, and have been adding items daily!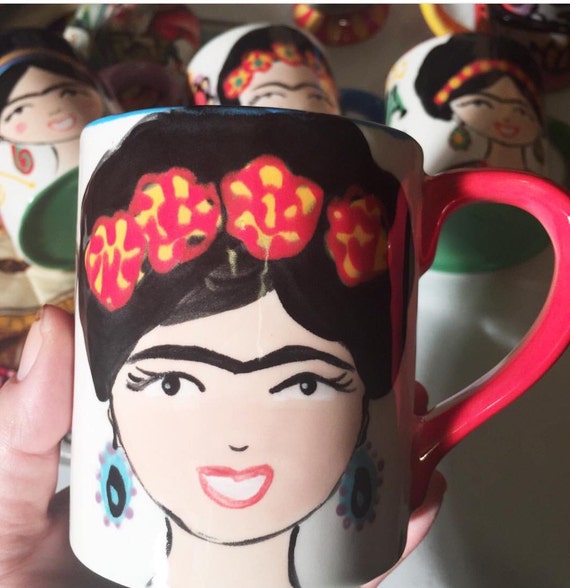 ---
Crafter's Tote-To-Go! If you have an avid crafter on your gift list, here is the item for them. It's a portable craft station on wheels! Perfect for craft parties, workshops, or travel reasons. It can hold items for yarn projects, scrapbooking, beading, you name it! Check out the Creative Options site because they have a whole spectrum of totes and cases for every DIY situation!
---
HP Envy 5660 Wireless All-in-One Color Inkjet Photo Printer: I'm a blogger for HP's MyPrintly.com site and received this printer to use for all my MyPrintly projects. Whoa! I loved it so much that now I have a second one in my art studio. What I love is that it is wireless, so I can print my pictures from anywhere in the house, even from my bed in the morning when I'm checking email on my smartphone. And the printer also has built-in features from companies and magazines, so I programmed it to print out a healthy food menu and grocery shopping list every Wednesday. This is a great resource for a creativepreneur! AND it comes with Instant Ink – another must-have. This is a service from HP where you sign up and pay a flat monthly fee and when your ink runs low, new cartridges are automatically sent to you within a couple days. No more going to the store, and even better, the price is much cheaper because you are buying ink directly from the source, no retailer middleman. And they send you an envelope to send back your empty cartridges for recycling.
If you don't want the printer, but still want to try out Instant Ink, you can use my blogger discount – you'll get six months free! Use this link and enter the code HOLIDAY15!