Here are 20 ways to celebrate Frida Kahlo during her birthday month, July. First, enjoy these free coloring page printables for you, as well as my favorite Frida-themed inspirations!
Honestly though – what do you think Frida would have thought of all of this?
Do you think she'd smirk in pride at the thought of being such an icon for women, Mexico, and artists? Or do you think she would be annoyed? I think it's a good thing if people can draw inspiration from her to push through struggles and strife in order to create art and leave a mark on the world.
Seeing her image everywhere reminds us of that.
Frida was the ultimate visual storyteller. No matter what, she never stopped creating. It was the only thing that helped her survive each day, no matter how painful.
20 Ways to Celebrate Frida Kahlo: Let's channel her rebel spirit, push ourselves beyond our mind's limits, no excuses!
Paint a selfie, write out our own original quotes, create original art that makes people say, "wow" – and add color all along the way.
What will people remember about you on your 109 birthday anniversary?
With or without a unibrow, here are twenty ideas to bring out your inner Frida. Rock on with your bad self!
Plan Your Life While Coloring!
Here is a PDF download for frida-coloring1 and here is frida-coloring2! The idea came to me right before I fell asleep. I woke up this morning and whipped these out. Here is what they look like as a small version, but click on the links in the first sentence to print out full-size PDFs.
Frida Memes
This is by yours truly in my Crafty Chica shop!
From the publisher:
Step into the world of one of history's most celebrated artists and feminist icons: Frida Kahlo. This beautifully illustrated biography is full of colorful details that illuminate the woman behind the artwork, including excerpts from Kahlo's personal letters and diaries on her childhood dreams of becoming a doctor, the accident that changed the course of her life, and her love affairs with famous artists. Featuring handwritten text alongside lovely illustrations in a charming case with foil stamping and debossed details, Library of Luminaries: Frida Kahlo provides a captivating window into the vibrant life, work, and creative vision of the beloved Mexican artist.
You can buy this and embellish it with sequins!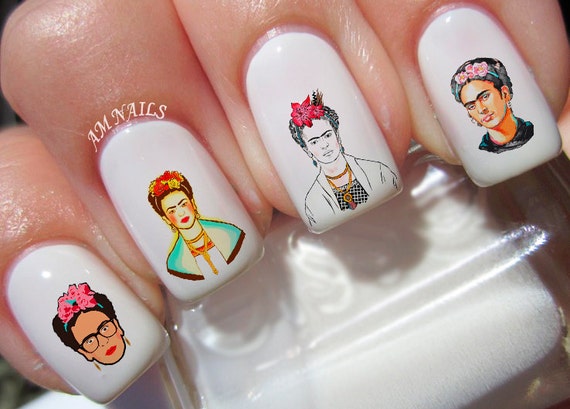 Don't have time to make your own? Here is one ready to go!
How about some Frida DIYs?
Here is a round-up I did a while back!
Hope you liked those! Check your local event listings, there are Frida birthday celebrations happening all over the country!
Check out my book, Forever Frida!
Love & light,