I haven't shared "product reviews" in a long time. Truthfully, this is my guilty pleasure shopping list (Chihuahua high heels for the win)!  Some of these are items I bought for business or pleasure, others were sent to me to review, and some are on my wish list. I'm crafty, but I'm also an entertainment, foodie, and accessory junkie, so this list runs the gamut. Kinda like my glitter collection.
Okay, here you go (some of them have affiliate links)!
---
This piece of equipment changed my life! If you record any kind of video tutorials, you need this. It sets on top of your table and your smartphone or camera hangs down to film. I used to use my husband's mic stand with a long boom arm, then a smaller clamp for my camera attached on top. I'm glad I didn't invest in a pricey camera rig because this one replaces all of them. It's very sturdy and well made. Nice investment. It's helped me get back on track with my weekly video tutorials! And I have a coupon code for you! Use CRAFTYCHICA at checkout and receive 20% off!
---
I can't breathe I'm so excited! I rarely wear heels anymore, but you know (as the mommy to five chihuahuas) I would totally suffer in silent foot pain in order to strut around in these babies. Not sure I'm feeling the little bows in the back, but we'll see…*pauses* you know, I bet I can make these. Kinda like how I did these calcaca shoes. But still, these are SUPER cute! Here is the link to see more.
---
This was sent to me by HP, and it's become a constant companion to my journal, planner and mixed media projects. It fits in the palm of your hand and connects via Bluetooth to your smartphone. You simply use the Sprocket app to find your photos from your camera roll, FB and Instagram. You can arrange the photo however you want, and then press the printer icon and it takes about 30-seconds to come out. The picture measures 2×3″ and you peel away the backing to find sticky paper!
Yes, this is me from like, 1986 or somewhere close, you can certainly tell from my hair do. I printed this out to put inside my husband's Valentine's Day card. I also print out inspirational quotes from Instagram and post them on my bathroom mirror. Cheesy, but it helps keep me in a good mood! Here is the link to see more about this item!
---
This is a wonderful IndieGoGo project that is a book put together by 80 artists from 22 countries. The book is jam-packed with creative projects from mixed media to scrapbooking, bookmaking, coloring pages and cut and create projects. This book also has several tutorials on watercolor painting, lettering, and drawing. The book brings you creativity and shows how the love of creating holds this beautiful world together. 20% of the proceeds from the sale of this book go to The Malala Fund for educating young girls all over the world.
Here's a video that tells all the juicy details!
---
5. This office chair fit for a queen
Patrick bought this for me for Christmas. Can you say WOW? It's officially called the Brylanehome Extra Wide Woman's Office Chair and it's pretty epic. I feel like this is the chair Beyonce uses when she is choosing color swatches for her pantyhose. This seat is made for serious business decisions. And unlike Beyonce, I spend many hours with my butt on a cushion, so I ordered a fancy seat cushion and 5 in 1 Lumbar Support Memory Foam Cushion to use with this throne. Dang, I do wish my office looked like the one in this picture. Once DeAngelo moves out, this is how I'll transform his room!
---
I made a conscious decision this year to NOT read my iPhone before I go to bed. I used to tuck in at ten, check my email real quick before I shut my eyes, then next thing – my phone read midnight. I had to tell myself that nothing urgent would come through that I needed to sleep with my phone at finger's reach. So when the folks at OttLite sent me this to review, I gave it a try. I like that it is surrounded by bright light, perfect for reading before I go to sleep, and then I can dim the light when I'm ready to shut down. And the light changes colors! I will admit, you have to really read the instructions to understand its many functions. I use the alarm clock feature with the "gentle wake up." This means you can program it to slowly light up before the alarm goes off. That way you won't leap out of bed and cuss at an innocent blaring clock. By the time the real alarm sounds, you've already negotiated with yourself that it's time to get out of bed already so you won't be late! It also has a USB on the side to serve as a phone charger too. LINK
Since we are on the topics of OttLites, this one is my all-time favorite – the LED Crane Lamp with Clamp
, it's like a skinny, lightweight arm of concentrated light. I use it for my desk!

---
I need to pause and collect myself. Awesomeness ahead. This book combines two loves of our crafty lives: DIY hacks and IKEA. It's what we've been doing all along with our IKEA finds, but here are even more projects! I think it's really smart of them to get on board with this idea. Go to where the people are, right? LINK
---
This was another Christmas present. Yah, my family hooked me up! I didn't think I'd be the type who would need one of these, I mean, how hard is it to Google all my burning questions? I mostly use this for music, you simply say "Alexa, play Buena Vista Social Club" and she says "Now playing songs by Buena Vista Social Club" and she will keep playing them (for hours) until you tell her to stop. I also use it for my audiobooks. Lately, I haven't wanted to hear the news, it stresses me out. So I'll ask "Alexa, what are today's top headlines?" and she'll announce them short and sweet. I can ask her to go into detail on a specific headline if I want. I can also ask about the local traffic and weather. I recently synced up my to-do list so instead of hopping on my computer first thing in the morning, I can say, "Alexa, what do I need to do today?" and she tells me in the order I placed them. She also tells jokes and stories. LINK
---
They are from artist Crystal Domi, she designs vibrant papers that have a cool Latinocentric theme. You can buy a pack for $7.50 and simply print them from your home computer (or go to a local copy center for the 12×12 size) to use with your personal craft projects. She also sells a commercial license if you want to use them on items to sell! Look for some tutorials coming soon! LINK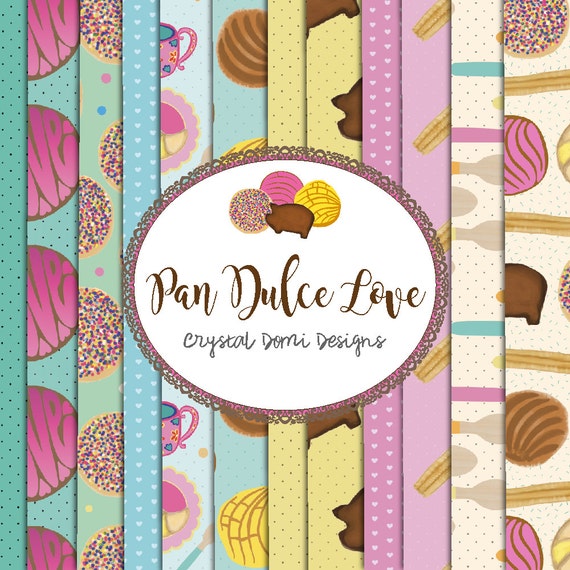 ---
This is so cool. What you do is use the shipping boxes you receive from your online orders and fill them with items you want to donate. Go to GiveBackBox.com, print a free shipping label. One of the Give Back Box partners will pick up the box from your house or you can drop it off at the post office. I know I'm trying to get rid of clutter, but some of it I don't want to pitch because it has value. Well, how nice would it be to pass those items along to someone in need? Maybe clothing, school supplies, craft supplies, etc.
Here's a video that has a great explanation!
https://www.youtube.com/watch?v=Xe6HiD8XRS4
---
This is from my online friend, Kim Geiser. This coloring book couldn't come at a better time. She poured all her heart into creating these loud and proud coloring pages that have one goal: To bring happiness in your life! LINK
---
I have yet to skip past a single song on this playlist. It's smooth, sultry, danceable, chic and makes for the perfect music for crafting, parties, cleaning, kissing…it features many new artists so you can expand your audible Latin library! Give it a try and let me know what you think! The name serves it well. I listen to this collection of tunes and fell like I'm ready to sip on a cafecito someplace in Mexico or Spain.
I've been on a cactus thing lately. My crafts are adding up, as well as my home decor items and clothing. And now I need this sheet set! It's so cute! LINK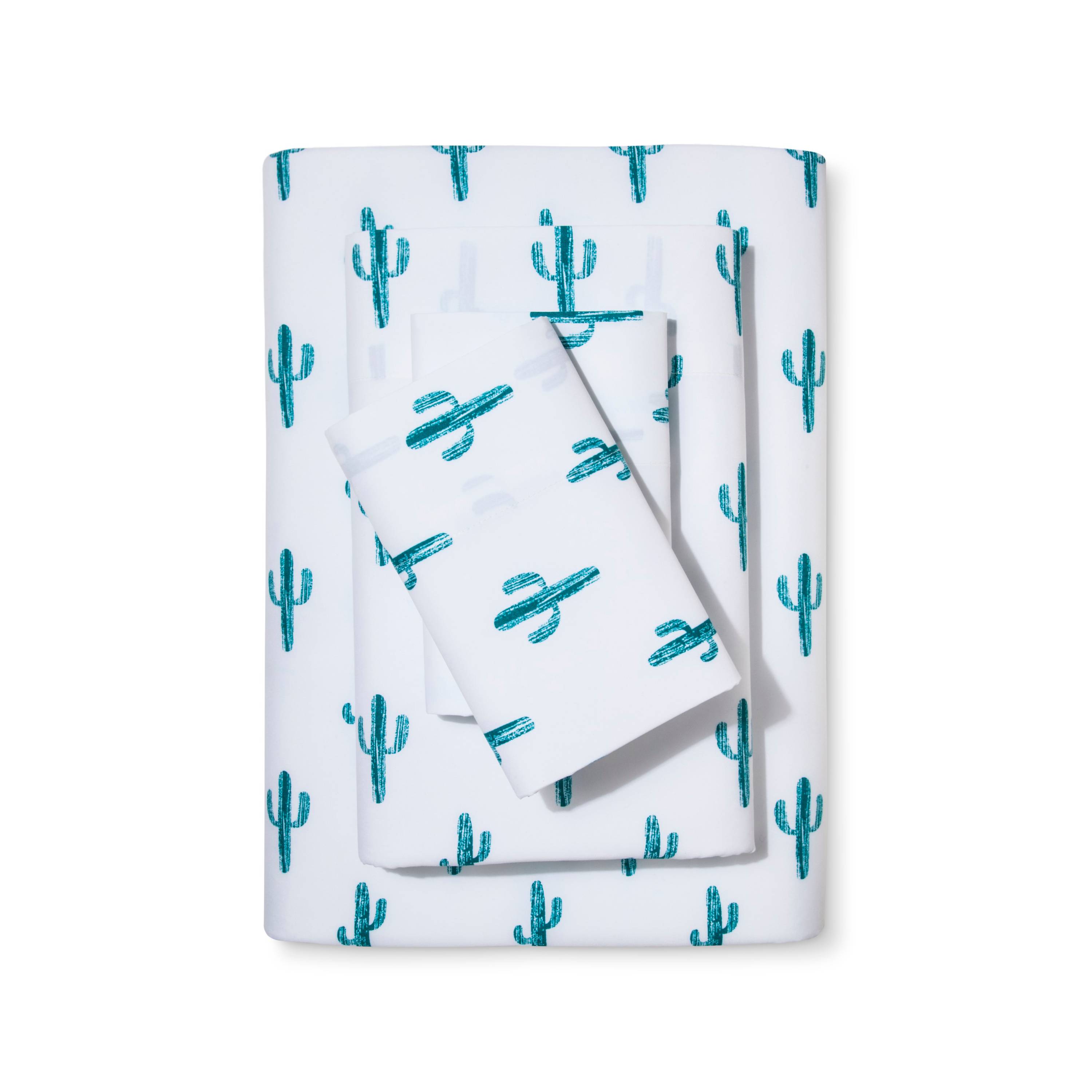 ---
Wow, this list is really going off the rails. All my deep, dark daydreaming tangents have emerged. But really, look at this? Don't you ever get in the mood to make churros and then wonder how in the world do they make them in those classic shapes? And this is so affordable AND IT'S FROM SPAIN. Well, here you go! I just bought it. Let's make churros! LINK
---
Well, that's it for now! I know I missed a few, I'll have another one of these soon! This was so fun!
Love & light,