Who doesn't love a killer Margarita? When you are ready to up your game, here are 15 totally loca Margarita ideas to try. Life goes by fast, my friends, too fast to settle for bland, boring Margarita mixers. Use fresh ingredients and mix up your own concoctions!
Here are some ideas to get you started (click titles for links)!
Doesn't this look and sound so refreshing? Smooth, with a kick at the end. Happy hour cannot come soon enough! By Christian Glazer for Coca-Cola Company.
---
I figure if you are eating chips and salsa, a cilantro Margarita should fit pretty well, right? This is from CookingGuide.
---
When a little goes a long way. One hit and you'll be set, and that gummy candy on the ring is genius! Tipsy Bartender knows their stuff!
https://www.youtube.com/watch?v=Wv76ZpIUToQ
---
This is fun just for the sake of drinking something that has a beer bottle sticking out of it.
---
It's a smoothie with booze! OK, maybe this kale obsession has gone a bit too far, but you have to admit, this kale margarita from ShockinglyDelicious.com is unusual. I think I would give it a try!
---
For the dainty drinkers in your life! Extra points for the rock salt on top!
---
Vianney from SweetBakeLife is one of my food heroes. Everything she comes up with is so beautiful to look at and eat. And drink. I'm excited to try this recipe of hers! A pecan pie margarita? Really? Yasss!
---
This made my mouth water just from typing the title! How dangerous can it be if it is frozen on a stick? Oh, let's find out! By HowSweetEats.com.
---
Smooth and healthy I would think. If you really want to impress your guests by serving something non-traditional and cool, this might just be it! From Jerry James Stone.
---
Isn't this the cutest idea ever? Forget the Margarita! Now I want to go buy these mini Patron bottles just to craft with them, so many possibilities! From SkeKnows.com
---
I still have Jolly Rancher candies leftover from this post, so now I can make this drink!
---
Leslie Limon created this mouthwatering recipe that is sure to be a hit with your guests. Or just you, alone and savoring peace and quiet!
---
My friend, Wendy from AroundMyFamilyTable is so creative! Why sip Margaritas when you can eat them with a spoon?
---
Why is this loca? Because everyone is trying to reinvent the wheel, you know? So much that the classic, old school Margarita is now unusual! so here we go, clean, simple and traditional! By CookingChannelTV.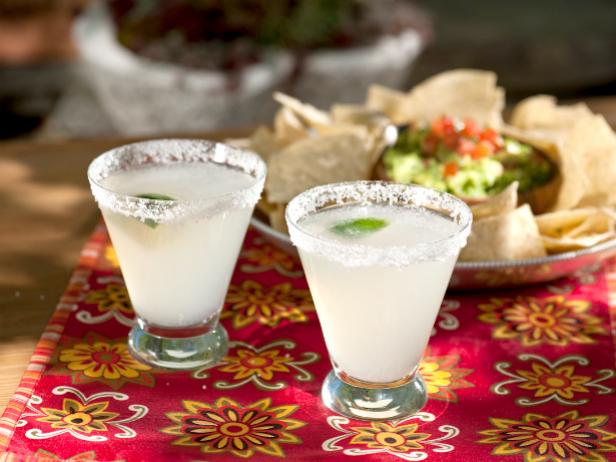 ---
I saved my favorite for last! Another winner from Vianney from SweetLifeBake.com! I will try chocolate on anything!
Which one is your favorite? Have you found any other crazy ideas you want to try? Share them in the comments!