My heart is still racing, I still feel like throwing up, and man, I feel like crap. This too shall pass. I'm sharing this story because I can either hold it inside and let it keep me up tonight, or release the energy here, and hopefully offer some takeaways?
One of my biggest rules is to always give credit for idea inspiration. Look through my posts and you'll see I often link to the source idea and then give my own twist. If I don't link, it's because I've researched to see no one else has posted the idea.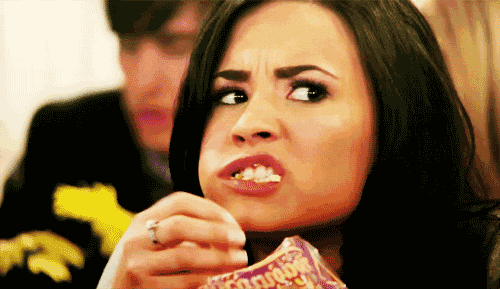 Go get your popcorn because there is drama ahead.
This is what happened today
So today I'm multitasking on different projects, like any 12-hour Monday. Painting orders, packing boxes, writing a contract, a photo reshoot of rhinestone candleholders, editing pictures, social shares for another client, taking a business call, etc. I only allow myself 15 minutes on Facebook during the workday to answer messages, reply to comments and such.
I pop over to my desktop and the first thing I notice is that one of my all-time favorite local artists tagged me in a comment (not a status update, a comment)! My first thought? Elation! He is a famous painter is taking the time to type my name, I might be cool by association!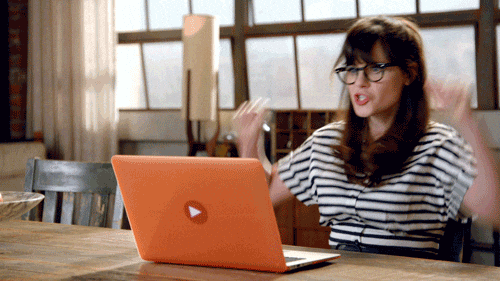 Then I click through to read what he posted and ehhhh, it's not good.
It's bad.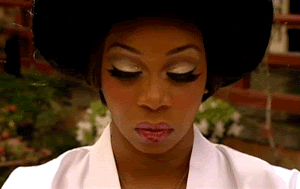 He posted a status update that put me on blast to all of his devoted followers, accusing me of stealing an idea from his best friend and passing it off as my own and selling it. Okay, I think that's what it said, I only read it once because the rest was a blur..in slow motion. I look down to see a HUGE thread of commenters all bashing me.
These are not my usual glue guns and glitter commenters. Aw, hell naw. They did not throw shade with their words, they threw bricks, fireballs, spiked tennis balls, chairs, caca, wet noodles, anything else they could find directly at my face. Or so it felt.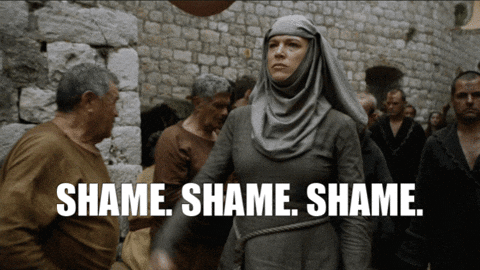 I'm like: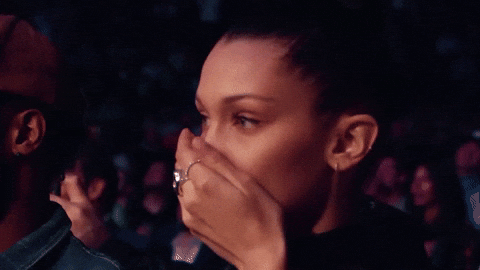 Is this really happening? It was about my El Pato can bracelet post!
Here is my intro paragraph to the post, which it seemed no one took the time to read.
"Have you ever thought about making an El Pato can bracelet? I've always wanted to because at one point here in Phoenix I bought a cute skinny wristlet from a local artist… and then I lost it. I've never been able to find another so I decided to make my own version! The bracelet I had before had the edges hammered and smoothed to perfection and I knew I couldn't pull that off, plus I didn't want to copy another artist's work."
The "local artist" – I learned from Facebook today – is a well-respected painter and muralist, Pablo Luna. I've known him since the mid-90s. He's always been very cool, I'm a huge fan of his work and talent! But I haven't seen him in years, out of sight, out of mind which is probably why I spaced out that he made the original bracelet I bought, loved, and lost. I've always associated him with paintings. Actually, I didn't buy the bracelet directly from him, I purchased it at a shop that sold local artists work (which has since closed), so honestly, I don't know if I ever knew that he made it. Or if my memory is fading from all the high gloss varnish I've used over the years.
MY BAD. Yes, I feel awful! Even though I had no idea.
Here is Pablo's Instagram that I found today and if you scroll through, sure enough, there is his El Pato bracelet!
OMG, right? Back to the story – I bought my bracelet more than 20 years ago (in the late 90s) at a local shop, it looked different than the one pictured above, mine was very skinny. I Googled to see if I could find out who made it. I knew it was a local artist, but couldn't remember who. I figured my hopes of scoring another bracelet was long gone. So I shared the most I could from my memory and made sure to make three different versions that were far (so I thought) from the one I bought.
I did not share his method of how he made it, only mine. And I didn't sell them nor did I have any plans to sell them.
Looking back, I should have:
Asked on Facebook in my local community if anyone knew who used to make those bracelets.
Asked people in my post to share the name if they knew.
But alas, I didn't do either. I don't want to make excuses. I should have researched deeper. I'm not perfect. I messed up. I take full responsibility and I fixed the problem ASAP. But there was major fallout.
Fire and brimstone fallout. People came at me hard. People I've known for a long time, people I thought knew me. Knew that I wasn't the kind of person to blatantly rip off someone's idea or be deceitful. Dang, I mean, I've been on the other end of having my own work stolen so many times, why would I do that to someone else?
I immediately updated my post!
UPDATE: In my original post I mentioned how I used to have an El Pato bracelet that I bought in 1997 or so and lost it over the years. I've never been able to find another, hence I made a new one of a different design. I share everything I make here with all of you! I realize now I should have taken the time to research where I bought it way back when. Now the post is out, people have told me it was Phoenix artist Pablo Luna who made my original bracelet. He's a super cool guy and wonderful artist! I mean no disrespect to him, and apologize for not taking the time to ask around about where my first bracelet came from, I didn't even have a picture! I am so sorry to Pablo and anyone else whom I may have offended. But here is Pablo's Facebook page, please follow him and if you want to buy a bracelet from him, this is the guy to get it from! 
It didn't help. I don't know if you have even been the object of online bashing, but it really sucks. Especially when it is from people you've admired and promoted and cheered on for years. Scrolling through and seeing the names today and having flashbacks of hanging out with them, I realized how little they really think of me, to set me on fire so fast. Maybe it was a sign from the universe to wake up, I don't know. I'm still processing it all.
Finally, one person spoke up in my defense, and then another, and someone else. That helped A LOT. Finally, the guy who originally posted the status update took it down and replaced it with another one saying how I gave proper credit and all was good now.
Which I totally appreciate because I know in some cases, people are not so nice to follow up like that!
There were some folks who were very polite about the situation, I appreciated that too! The guy who posted was really just watching out for Pablo. And rightfully so! Even though all this could have easily been solved with a direct message, especially since we are local acquaintances.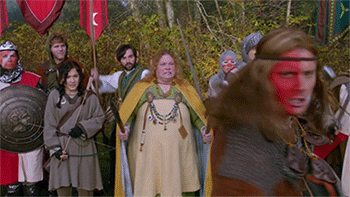 Pablo, wherever you are in this world, know that people got your back!
But you know what? I had my ugly cry and am waking up with a fresh attitude tomorrow. There are much bigger issues in the world than crafts!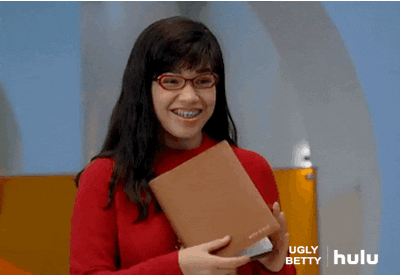 Things happen. All we can do is fix our mistakes the best we can, and move forward.
I want to say be aware what you post online and the desired outcome you want. We are all adults, we know better! Whether if is taking time to research the source to a project or photo, or leaving a comment on a post. Do your homework and gather all the facts! This is one of my lessons learned today.
Have you ever had something like this happen to you? How did you handle it? Thank you for reading this, it was therapeutic to unload all this.
AND – If you want to purchase one of Pablo's bracelets, hit him up on his Instagram! I've since updated all my posts to include him! Even though I made mine different from his, he is still the originator of the idea!
Love & light,