Here are some free Frida Kahlo coloring pages. This is the anniversary week of Frida's birthday, so in honor of that, Patrick and I made these free Frida Kahlo coloring pages for you! You can use them for so many things. Bring them to life with crayons, markers, watercolors – you can even use them as templates for embroidery, wood burning or anything else.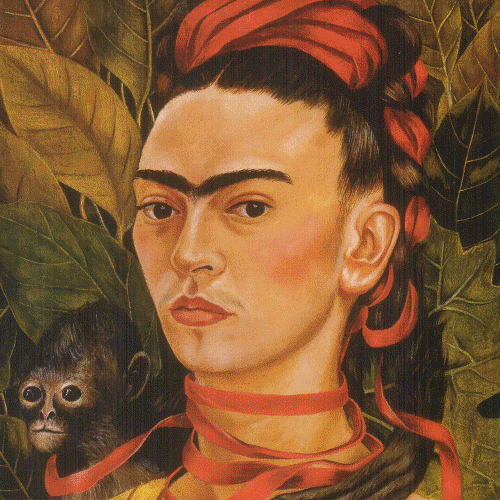 For one of Patrick's drawing, he made a Frida-inspired comic book cover, "Kahlor: The Return of La Shamana." And then he made another with Diego close by. As for me, I did some, let's just say, less-detailed drawings inspired by Ms. Kahlo.
RELATED: Frida Kahlo And Diego Rivera At The Heard Museum
Friday, July 7th, 2017, we (The Phoenix Fridas) hosted a Frida Kahlo birthday celebration in her honor!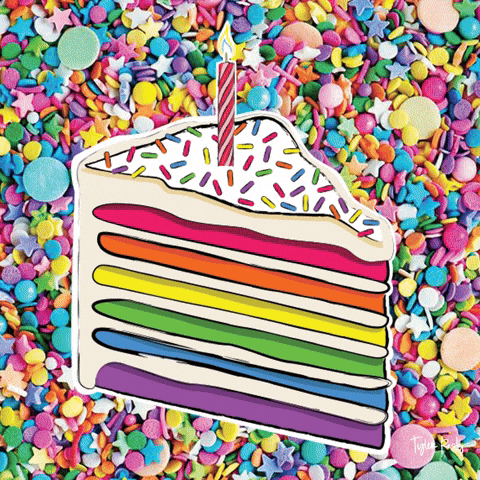 Here is the flyer from the event. I painted Frida's famous infinity braid.
Do you know the story behind this? I'll tell you!
About Frida's infinity braid
Diego LOVED Frida's hair, so during a happy point in their marriage, she painted it high above her head in an infinity sign to represent their never ending love. The grapevines represent fertility and prosperity. I love the romance in this concept, yet the wrap around her hair doesn't look at all like ribbons. More like rope, bound tight, practically strangling her precious hair. Doesn't it seem like her locks are fighting to escape? Even when painting about love, pain tagged along.
I always paint my Fridas with happiness and joy because she inspires so many. Her life experiences give us the strength to push through obstacles. I know somewhere in her days she did have happiness and joy, albeit twisted at times. It showed through her cooking, clothing, decorations, and her sense of color and perspective. You know she felt joy when she wore that mischievous smile like she had just finished pissing someone off!
PURE JOY.
Back to reality. We really wanted to throw a party that Frida would be proud of, so we had a lot going on. We hosted 2,000 guests! Our agenda included a Frida and Diego marcha, supplies for 200 pompom crowns, Rose Wax Vinyl spun the tunes, and we had 10 giveaways, five were these beautiful handpainted cookies by Alicia's Delicias!
I've had Frida on my mind so much, remember I painted those wood plaques a while back (Paint Away Stress)? Well, I didn't stop there. I painted nine canvases last weekend!
https://www.instagram.com/p/BWEidweg1ko/?taken-by=craftychica
https://www.instagram.com/p/BWMPqi2AxFt/?taken-by=craftychica
Another great Frida event!
My friend Denise Cortes' (of Pearmama.com) also hosted a show Frida Kahlo: Come Forth as Gold!
Follow her feed on Instagram to see that Denise has worked for months on this collection. I'm so proud of her for bringing her passion to life, just like Frida!
Thanks for checking out my post! Happy Birthday, Frida and the free Frida Kahlo coloring pages!
Buy my book, Forever Frida: A Celebration of the Life, Art, Loves, Words, and Style of Frida Kahlo