By Sylvia Luna Tijerina for CraftyChica.com
Here are some great ideas for can crafts! Because – do you ever look at certain food packaging and think…"I think I can make something out of that"  (total crafter mentality). I do….ALL THE TIME!!!  I love the idea of reusing something and making it look totally different. 
Today we are talking about recycling cans! 
Here are 15 ideas that you may never have thought to do with an empty food can! Click on the title for the link.
Use empty food cans as planters for succulents and other colorful plants.  These would look pretty awesome sitting on a kitchen window sill! 
---
Why buy expensive drink holders when you can make your own?  These outdoor drink holders are fun and creative.  
---
I've always loved the look of luminaries.  I think this is a must for the back yard.  Afraid of placing teas light candles in there?  Try the battery operated tea lights.  
---

---
I am all about finding unique, funky yet vintage looking items.  Take a look at these adorable lighted people!  A Casa Eh Sua has done a fabulous job in recycling these cans.  What a fun way to light up your room. Make sure you click translate to view the content in English.
---
Crafters are always looking for ways to decorate for the holidays.  Have you ever thought of making pumpkins out of cans? 
This idea screams VINTAGE RETRO!  The look of this organizer adds so much color and character to the organization of storing any type of supplies.
---
Have you ever tried baking a mini muffin cake in a tin can?  This mini tin can birthday cake from The Baker Chick gives you a full recipe on how to make this.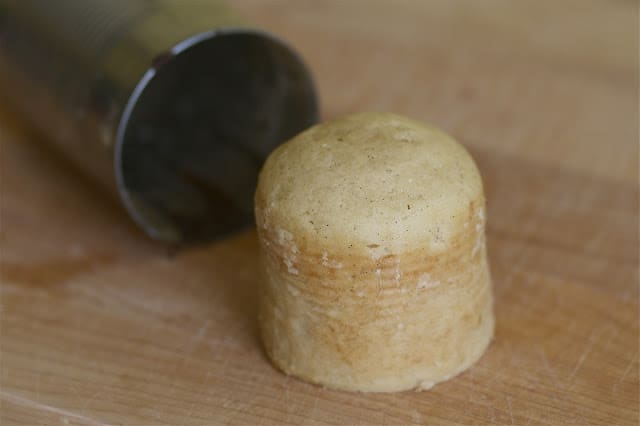 ---
---
This portable caddy can be used to store art supplies, plastic cutlery and so much more. Make sure to click translate to view the tutorial in English.   
Who doesn't love Christmas decor?  This project is perfect for the kids too!!! Practically Functional's tin can snowman is definitely a "must try this" project. 
---
How would you like to attract beautiful birds to your yard with colorful flowers…..tin can flowers that is?  
---
---
Thanks for reading about these food can crafts!
The Funky Soul is owned and designed by mixed media artist, Sylvia Luna Tijerina. Born and raised in Texas. Her inspiration and love of all things rustic, urban, vintage and funky are seen in her art work and designs. Her true love is Mexican Folk Art and is always looking for ways to incorporate it into her designs.