Ready for a super cool Halloween nail art DIY tutorial? Anything is fair game as a canvas – even fingernails! I visited my local store and picked up an array of Halloween colors of nail polish.
In the cosmetics aisle, you'll find everything from nail files, travel kits, polish remover, cotton balls and more. Don't forget lotion too! Everything you need to have the ultimate spooky manicure makeover!
I used the different polishes as a background and base for this nail art and then asked my husband to paint the designs. He did such a great job! This is a great project to team up with a friend or family member because you can take turns painting each other's nails. You can use traditional Halloween designs, or get creative and go with pop culture-friendly ideas.
For the actual designs, we used a very fine tip brush, we even snipped off some bristles, and craft paint.
We did one hand for Halloween, and the other for Día de Los Muertos. Remember – the two are totally separate events, so rather than mingle the designs together, I chose to do each hand with a separate theme.
What you'll need:
3-5 color nail polish
Clear coat nail polish
Pencil tip
Polish dryer
Nail polish remover
Manicure set
Fine tip liner brush
Directions:
Wash and dry your hands. Push back your cuticles and trim.
Apply a clear base coat, then a coat of the desired color for your base. Let dry and add another coat, then one more.
When your base coats are dry, use the fine tip brush and craft paint to add the design. You can use images from the internet for inspiration.
Use a pencil tip for dots and add touches of glittered polish too!
Let dry, and then add two to three layers of clear top coat. I have to say – I've had these for a week and they are still holding up great. The most popular nail is Pennywise the clown from IT. People (cashiers!) stop to ask me about it and comment!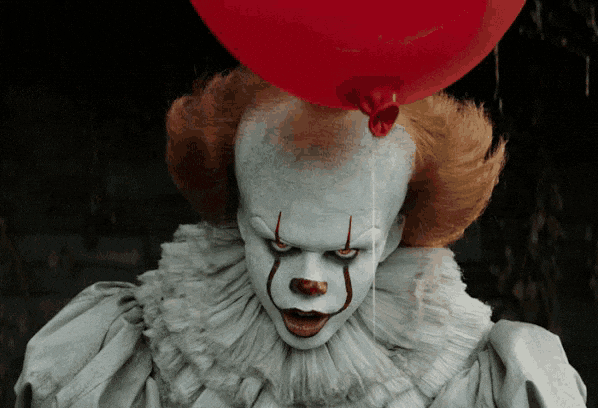 The other hand is for Dia de Los Muertos!
RELATED: 12 Sugar Skull Nail Tutorials
Thanks for reading! And have fun painting your nails!