Now that the wonderful Coco movie is out in theaters, I guarantee, you'll want to check out all the cool merchandise that goes with the film. There is an array of collectibles that I purchased, as well as was gifted while on my press trip for the film, so I thought I would share them with you!
And as always, I'll give some goodies away! Scroll to the bottom of this post to enter to win one of these items I've featured!
Pins are mega popular right now, and when I saw this set for sale at the Disney Store, I knew I had to have it! It comes with eight collectible pins featuring the different characters in different artistic renditions. Perfect for grown-ups or kids who love the art of illustration! $79.95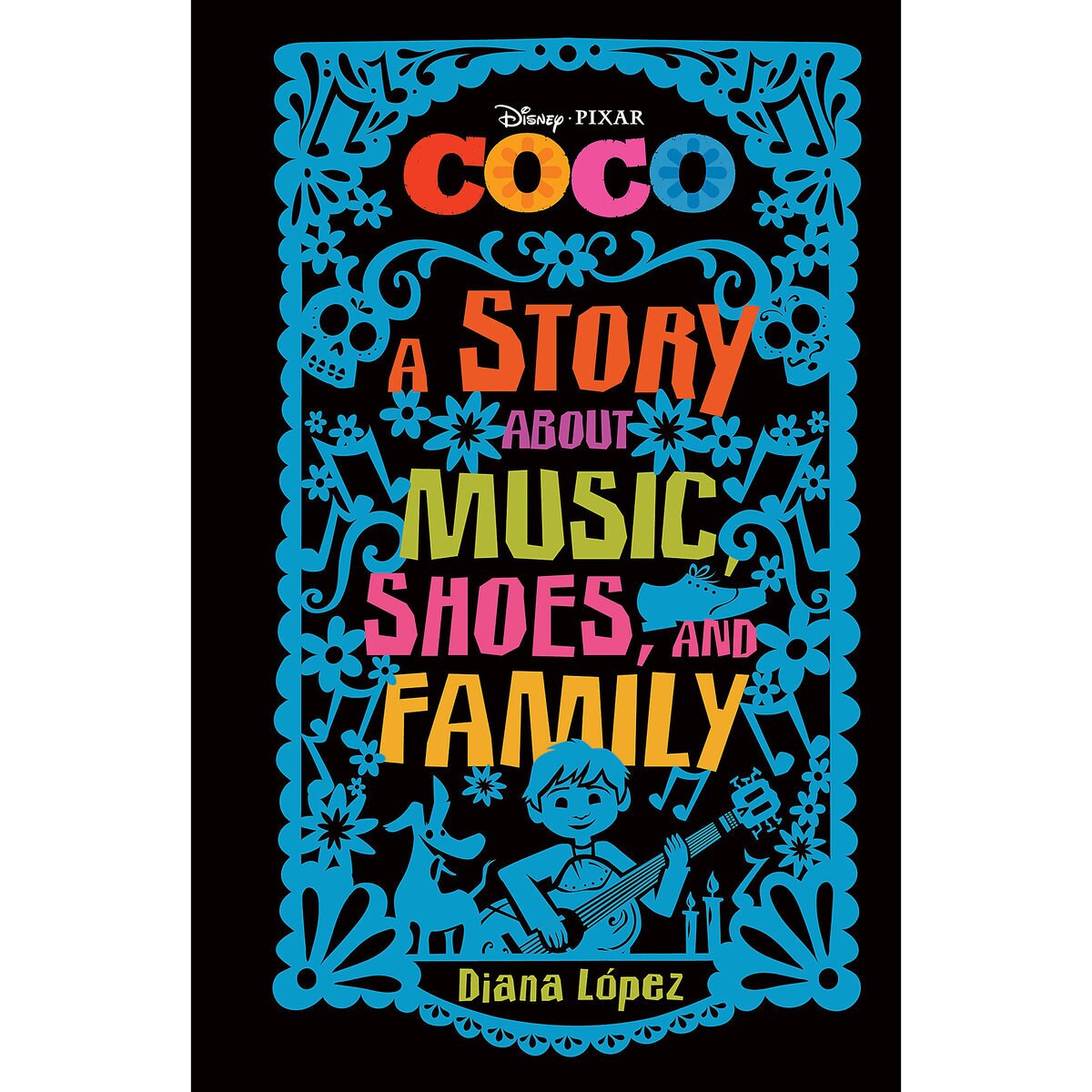 This is a treat for those who want to keep the spirit of the story with them at all times. It's a written version of the movie and will be great for bedtime reading, or to read in the car during holiday travel time. It comes with a nice hardback cover, with a beautifully illustrated cover! $16.95.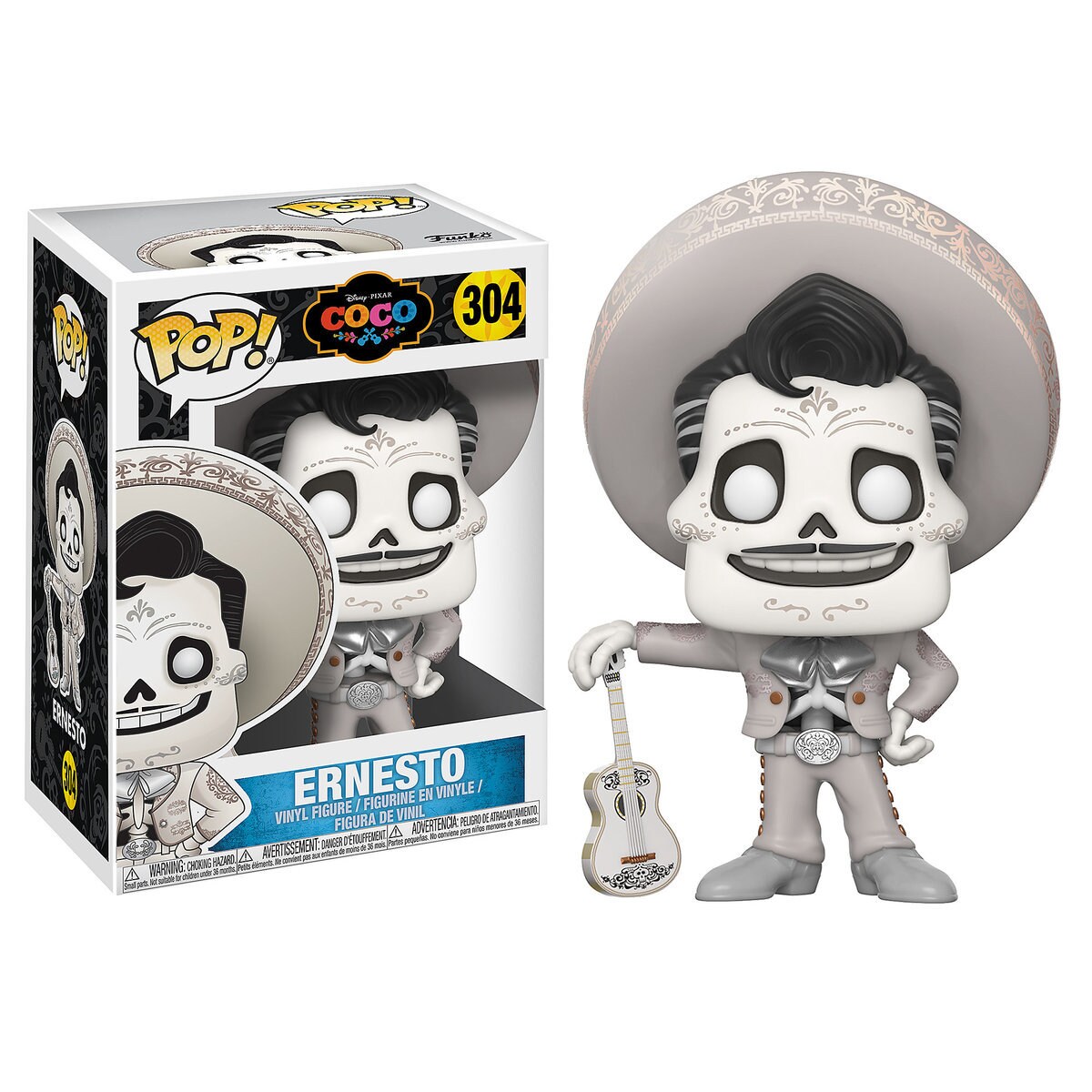 This one a keeper too! For those of you who collect these figures. There is one for all the main characters and they are detailed perfectly to match the film. $12.95.
This mug has Miguel on one side and a glittered skull on the other. I can't even hold it up without someone saying, "Can I have that mug?" $14.95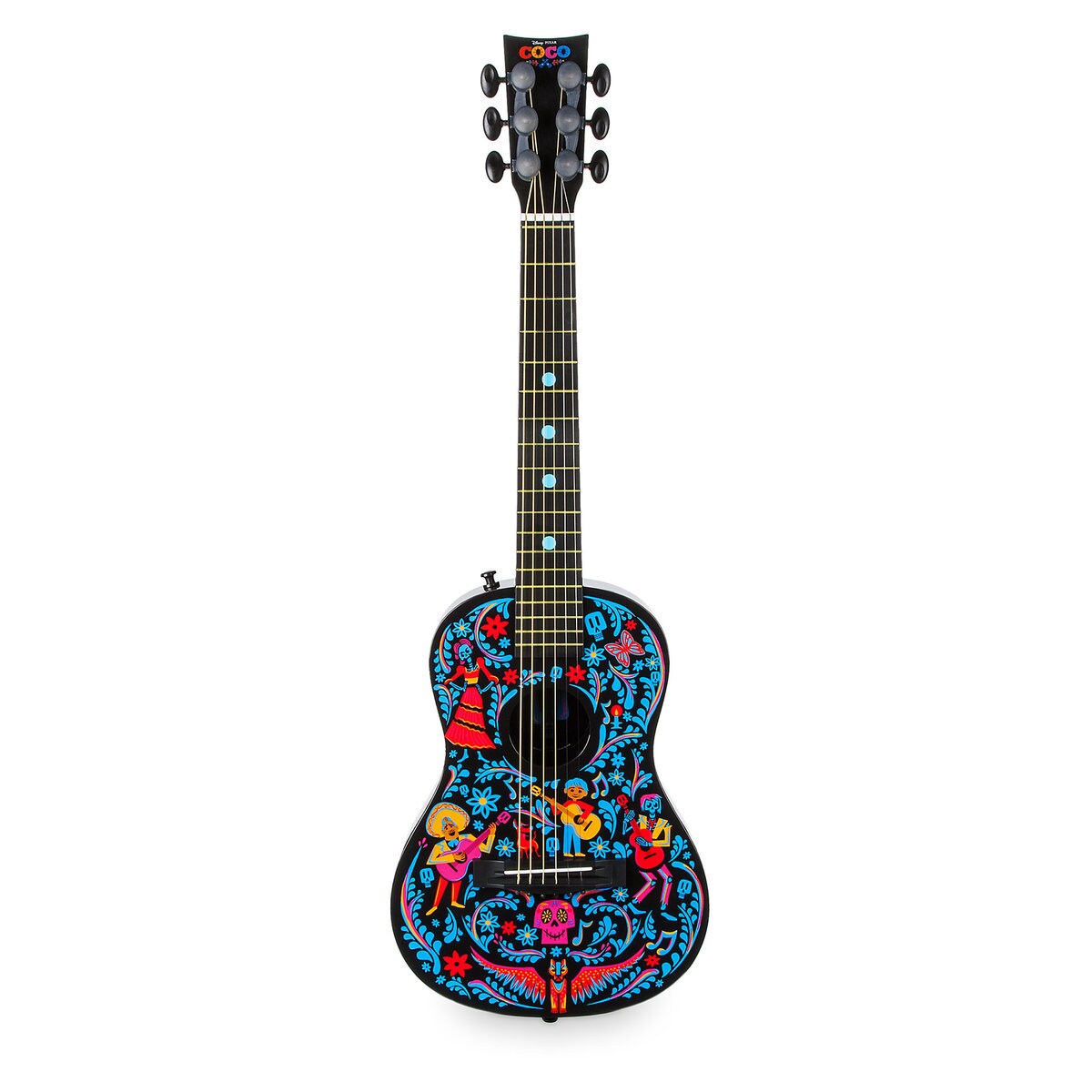 This guitar is for kids who want to get started strumming, just like Miguel. It has a colorful printed design, so even after they outgrow it, it will serve as a memento for a bedroom shelf! $44.95
If you want a LEGIT Coco guitar, here you go. Guitar Center has partnered with Coco to offer two versions of actual high-quality guitars inspired by the film. I even had a lesson on one! $169.95.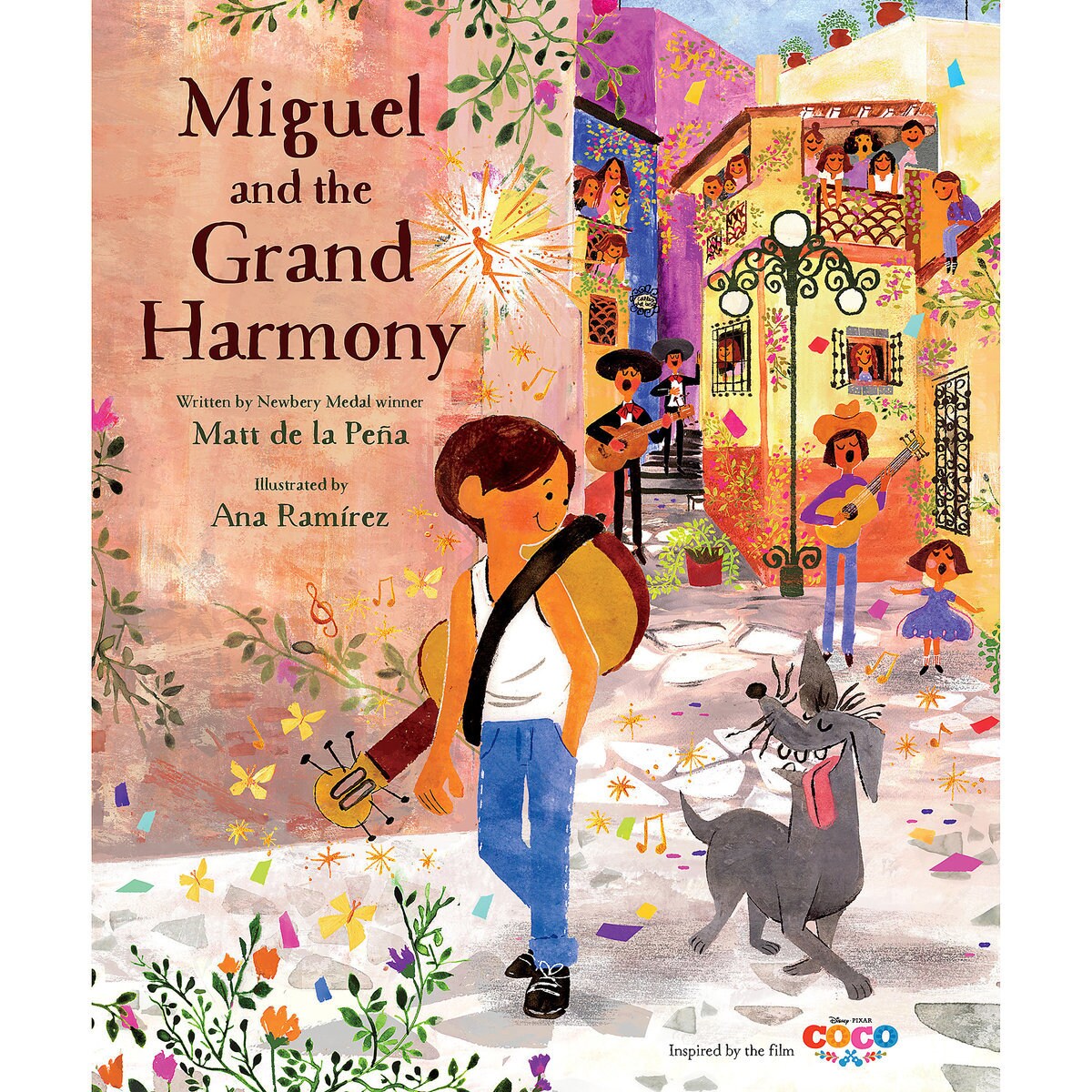 Featuring a beautiful original story based on the characters of PIXAR's Coco, as well as vibrant stylized artwork!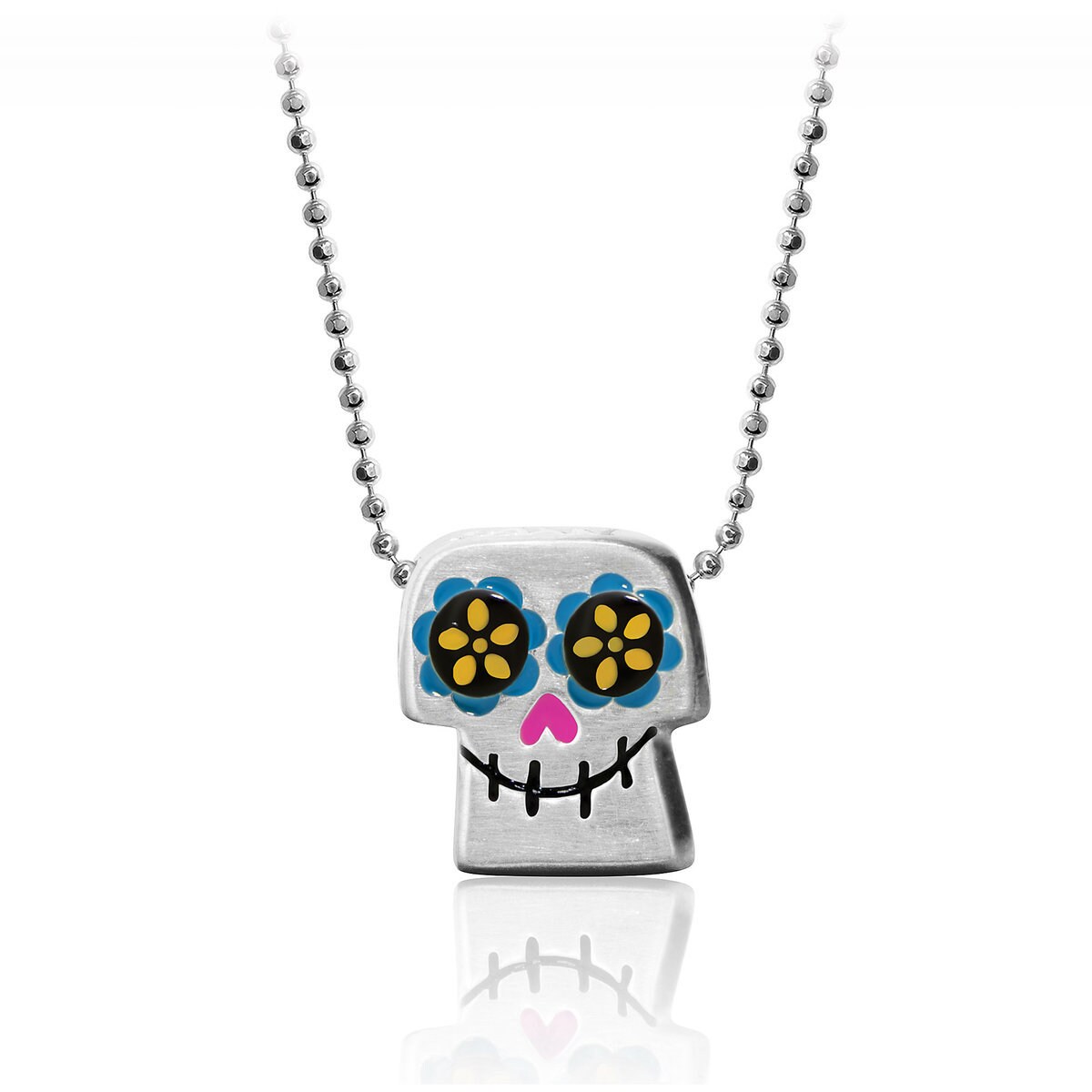 If you want something a little more elegant, here is a designer necklace inspired by the film. I think I need this too! It is sterling silver, has a diamond-cut ball chain with a lobster clasp, and comes with a stamp of authenticity. $179.95.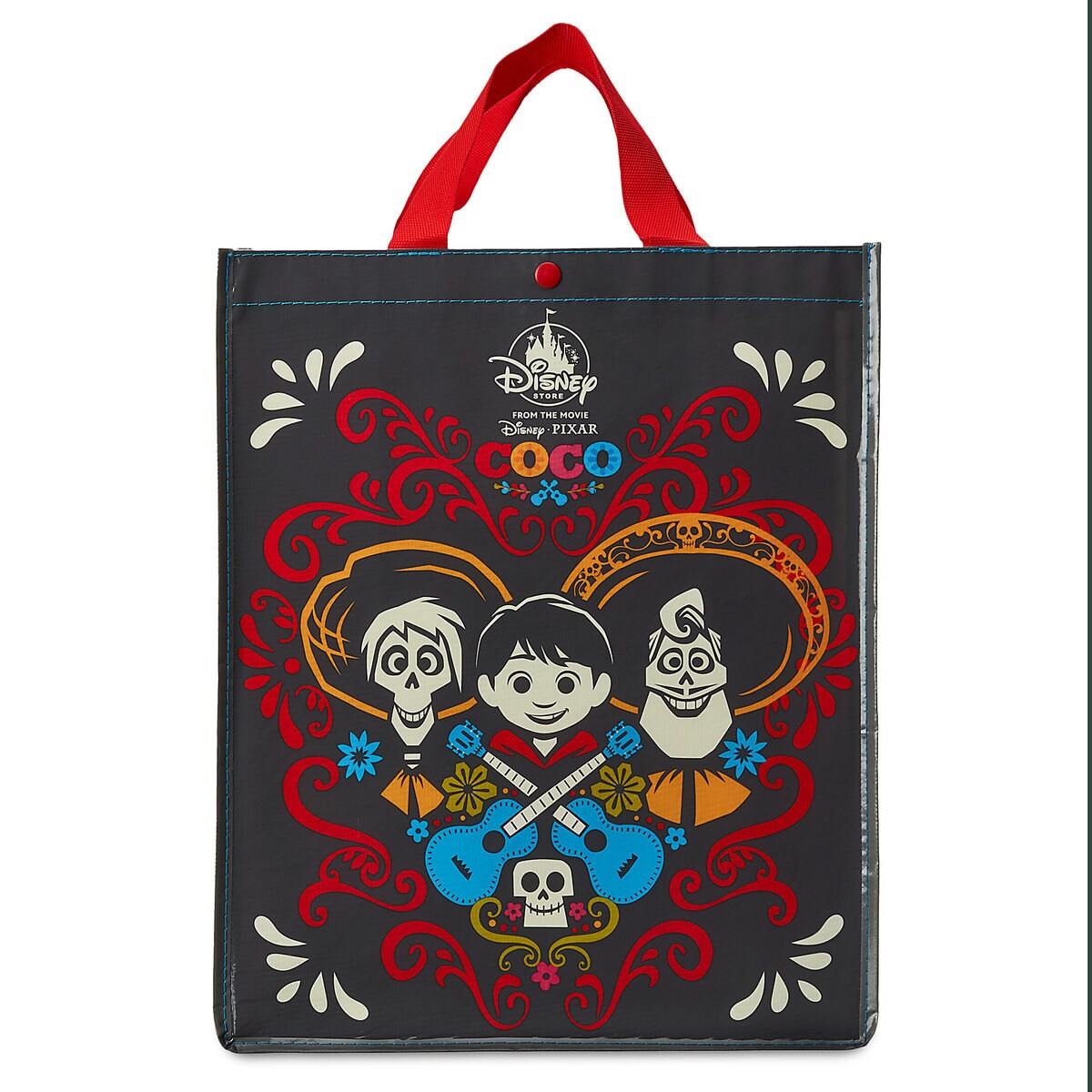 An awesome bag to carry around your holiday loot! And at $2.95, it will be wonderful to use a gift bag under the tree. I love the stylized look of the design too!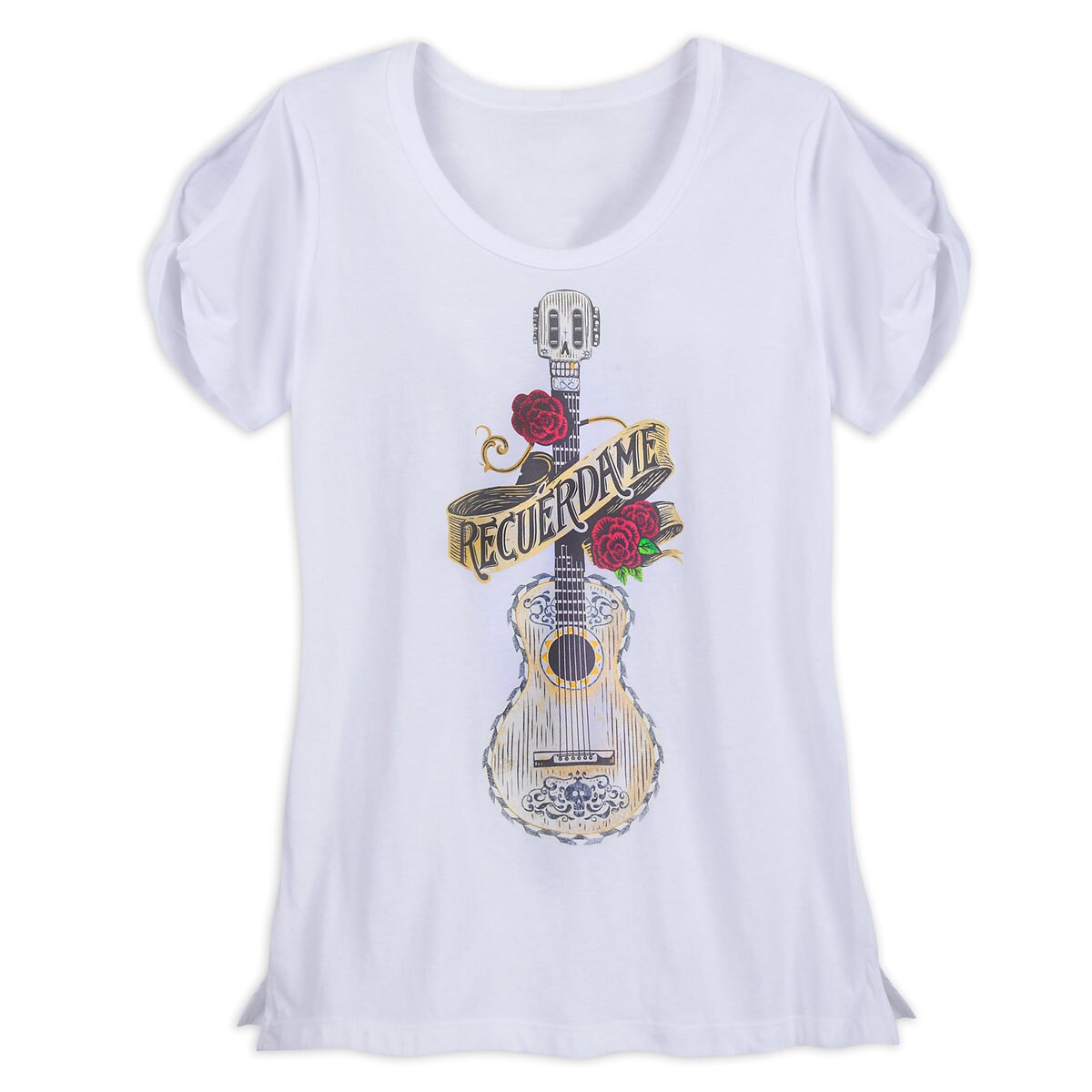 Check out this blouse for us chicas! It says "remember me" and has that famous guitar accented with roses. $26.95, and has sizes up to XXL. And I think I like this one even better!