You guysss!
I'm home from the Coco movie premiere! The film opens nationwide on November 22nd!
I want to tell you all about the big night, but first, want to thank you for the support of my articles on this movie. I love reading your emails and comments about how excited you are for this movie to come out. We're all in this together! I feel the same way. I covered the premiere a lot on my Instagram stories, but also took a lot of pictures to share here. We received a gift bag of goodies from the film and I'm excited to pass them along to you! First up a Miguel plushie! You can see at the bottom of the post how to enter to win. I'll make it easy, promise!
Okay, let me dial back to last month when I received the official invite from Disney Pixar. While I was delighted enough to almost fall over in my chair, my anxiety level went through the roof because…RED CARPET?
What would I wear?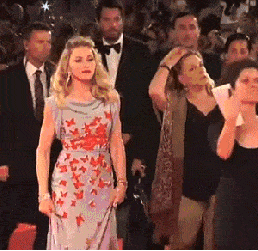 I imagined me being this person, the one who bumps into everyone…
I'm so clumsy, I haven't worn heels in a decade, and I'm not exactly the "gown" type. I decided to scrap tradition and wear something "Crafty Chica" comfortable. I ended up with this dress and these shoes in red. I then embellished a jeans jacket with a creative explosion of my excitement. I painted designs from Coco down the sides, added pins, appliques and so on. I LOVED my outfit.
Then the night arrived for the event and our group filed out into the parking lot to the motorcoaches. I took one look at all the other bloggers and my heart fell into my gut. They all looked so gorgeous. classy, dressy, in tip-top form. I wanted to hide, I was so embarrassed and wanted to hide. I could hear my mom's voice "WHY, Kathy? Why can't you just be normal? Who wears chanclas to a red carpet premiere?"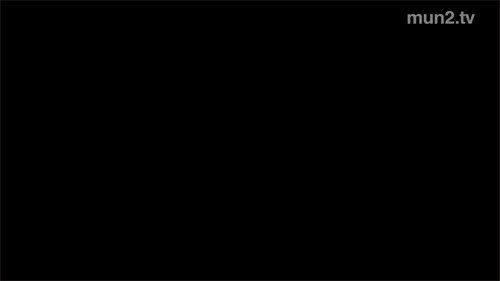 I began chatting with the other bloggers, and my friends back home messaged me a wall of support. They all gave me two thumbs up on my attire and told me to rock it. So I did! Before I knew it, my spirits were up and I let my excitement lead the way.
But you know what? There at the premiere, some people dressed to the nines, while others went more casual. Some went all out with headdresses and face painting. That is the beauty of this movie, it unites people of ALL personality types, backgrounds, ages, cultures. Everyone fit in! No matter what people wore, everyone connected with each other in the true spirit of the film.
I didn't know many of the bloggers in our group, but by the end, we all bonded. The night was so magical and special, and we experienced it together. It wasn't just about the movie, it was about community and celebrating the beauty of Mexican traditions. not to mention, it swarmed with celebrities. What elevated the emotions was that all of the families of the filmmakers, cast and crew attended. So at the end of the film, people stood, cheered, clapped, cried, laughed, lots of gritos too!
Here is Alexys Gabrielle from Disney interviewing on the red carpet.
We arrived at the premiere and guess what? I fit right in! There were other people in "embellished" outfits as well. And once the other bloggers joined with the flower crowns, temporary tattoos and such, we all blended together nicely.
Thank goodness I wore those Fit Flops because Disney Pixar set up three ginormous tents of hands-on activities, food, music, dancing and lots more. I was able to cover every inch because my feet were smiling iiny comfy choos…
Can you believe the red carpet was made of marigold flower pedals? The aroma filled with tents from one end to the other. Marigolds are an important aspect of Dia de los Muertos, the scent helps lure the spirits home to the ofrenda their families creates for them. In the film, there are tall marigold bridges that connect the living world with that of the dead.
Even the food was presented pretty!
I stopped by every table! I made a Coco necklace from a guitar pick…
I had a Coco tattoo spray painted on my arm (it's still there!).
And this was really impressive – there was a photo booth, and the team printed out all the social media pictures that had the #CocoPremiere hashtag, separated them by color and then created these giant murals. LIVE, right there while we watched. Amazing!
Another impressive attraction. One table had flowers pots to decorate, and when you finished, someone handed you a lollipop. But this was no ordinary sucker.
After you eat the lollipop, you plant the stick inside the pot with soil and it will grow marigolds!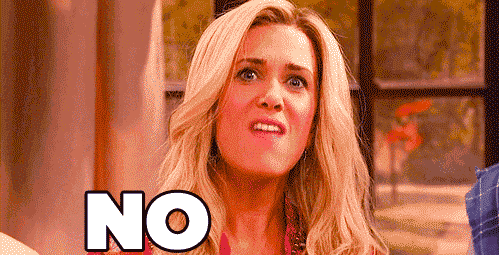 Here are more pictures you can click through of the night!
Oh! And you know what else was a big part of the night? The release of Olaf's Frozen Adventure! It's a 21-minute short that is as hilarious as it is endearing. There are four new songs, and the story is adorable, it'll make you cry. And CRAFTY ALERT  – there is an incredible scene involving a knitted sweater.
GIVEAWAY!! See below to enter to win this Miguel plushie. And thanks again for reading my articles!