Coco is going to be one of those films where you will always remember the first time you watched it and where. Who you were with, how it made you feel, what scene moved you the most, what joke stayed in your mind.
From the team that brought us Toy Story and Finding Nemo, how could Coco be less than fabulous? Dia de Los Muertos is such a beloved tradition in Mexican and Mexican-American culture. Many of us, like me, didn't grow up celebrating it and embraced it as young adults – embraced it hard, with all our hearts. To have a special event that celebrates the cycle of life and honors our ancestors be embedded in our cultural roots? No wonder we adore it so much. However, we've seen this tradition be misused, disrespected, exploited, commercialized, and combined with Halloween.
This is why I felt a bit hesitant at first when I heard about the Coco movie. I want the world to join in, but only if they do it respectfully and with the right intention and knowledge. Right up until the first scene played on the screen at the Coco premiere… even with all the excitement I experienced leading up to that moment, I said a little prayer "please let this be good."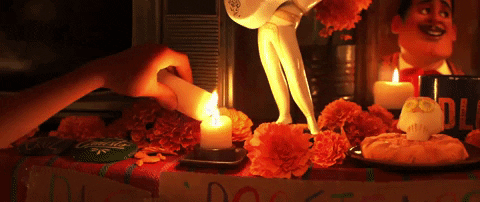 I let myself have an open mind and wow – it starts off with many gasp-worthy moments of awe. Right from the get-go, you'll feel your corazon bloom into a giant marigold that expands in your chest. It's that special. It will make you want to research your family lineage and learn stories about your elders' pasts. It will make you hug your grandparents and maybe even offer to bring them to a screening too.
It will make you want to start crafting as soon as you get home, so much creativity!
Coco isn't even really about Dia de Los Muertos, it takes place during that time, but the real story is about family relationships and the expectations we put upon each other. It's also about unconditional love and believing in your children enough to encourage them to pursue their passions in life, no matter what your personal ideals are.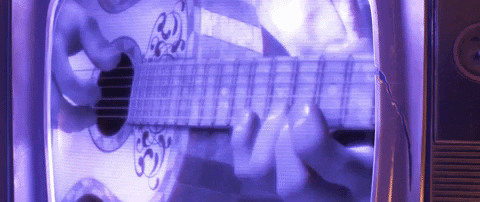 I don't want to go into a lot of detail about the film because I want you to see it without any tainting. If you plan to see it, go early before people spill the deets. I kept my ears closed, and I tried not to read a lot of social media, and it paid off. It's a much better movie if you go in without any knowledge of what is to come. Kudos to the marketing team for not giving anything away in the trailers!
The basic plot centers on a little boy, Miguel, who wants nothing more than to play music like his idol, the flashy and debonaire, Ernesto de la Cruz. Miguel will stop at nothing to enter the town contest on Dia de Los Muertos. He ditches his family's rules and even considers stealing Ernesto's famous crystal-encrusted calavera guitar that hangs in the cemetery. This is what kicks off the journey.
Coco is a feast for the soul and senses. There is just so much to take in visually, and if you concentrate too hard, you'll miss the many clever jokes that fly by. Not only speaking but in the songs too. The story also weaves in familiar nuances in the external characters and the settings. You'll recognize many personalities from your own family, trust me.
There is also the topic of death and how it relates to Day of the Dead. It's explained lovingly, yet casual, without it sounding like a stodgy school lesson. I think younger kids will appreciate the idea that their loved ones still live on in spirit – as long as they are remembered. Coco creates an opportunity to talk about the topic with kids.
Another pleasure you'll discover are all the wonderful surprises that pop up. Again, I don't want to give anything away, but let's just say the filmmakers went all out to represent the icons and humor of Mexican pop culture. Pay attention to EVERYTHING!
Anything critical? The only thing I can think of it I wonder what it would have been like if the character of Miguel had been female. Now that would have really sent me over the top!
Coco is the perfect family film for the holidays, it's one you'll want to see multiple times. And years down the road, when it ends up on TV, it will be one of those flicks that will make you drop what you're doing and sit down and watch it again. That's when you know a movie is a classic!
Coco opens in theaters nationwide on November 22nd.
PHOENIX GIVEAWAY! I have some free family 4-packs to give away for a screening at Park West, November 21st, 7 pm. Simply leave a comment below explaining why you are excited about the movie and you'll be entered to win. I'll notify winners by this Saturday, November 18th.