Wait, what? Gelato and elote?
Hold up a sec…First of all, did you know that gelato contains 3% to 8% milkfat and 25% to 35% air?
AIR!
I guess that is what makes it taste so light and fluffy. Sinfully fluffy. And did you also know that there is a gelato out there that contains… corn? Not just plain old corn, but elote style corn.
Check this out: The Scoop Street ice cream parlor is known for their crazy concoctions all around the New Braunfels area. Their sweet corn gelato is topped with sweet corn spicy seasoning, a lime wedge, and cojita cheese. Scoop Street calls it their Elote en Vaso.

Jason Rodriguez and his business partner Peter Landerman both opened shop back in February 2017. Their goal was to put a spin on a treat that is loved by many. In addition, they also serve fruity floats made with vanilla gelato and Mexican soda.
Other gelato shops around the country are also trying out the crazy train. Sam and Greg's Pizzeria and Gelato Shop in Alabama recently rolled out a very special limited edition flavor that may make you shiver.
The new flavor, Honeycomb Cricket, was a special edition flavor just for Halloween. Cricket. They actually used cricket powder in the gelato base to give it a creepy, crawly feeling.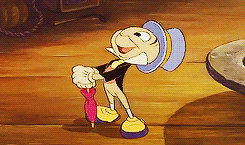 Joe Latham, a gelato maker at Sam and Greg's, spoke with WHNT News.
"Sam just came in one day, showed us the bag of cricket flour and said 'we're gonna make a gelato out of it'," Latham said. "I was a little apprehensive at first, but as I got to learn more about it and saw that it wasn't actually the bug themselves but like an actual powder, I was like okay, maybe I can actually do this."
The cricket powder is added to the base of the gelato and then mixed together with honey and vanilla. So no, no actual crickets are being used in this delicious treat, but it's just another way that shows how innovative gelato crafters are becoming.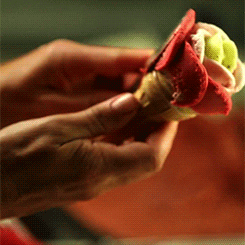 And I can't leave without giving a shout out to a Phoenix gelato shop! If you live in my city, check out Frost Gelato – simply for the beauty of the display! Maybe they don't serve corn, but they serve mucho eye candy!

And if you want the honeycomb without the crickets, Sweet Republic will satisfy!
https://www.instagram.com/p/BZe7ApDA9-R/?taken-by=sweetrepublic
Gelato is a treat that is loved a thousand times over by many. However, that doesn't mean that those producing it have to stick to the expected flavors we all know and have tried over the years. The different tastes put an interesting twist on a classic treat!