What happens when you are fired from your government job in the morning, and by nightfall you are put in charge of the entire country? Welcome to the world of Designated Survivor. Now in its second season, Kiefer Sutherland plays Tom Kirkman, a former lower level cabinet member who unexpectedly becomes POTUS when the U.S. Capitol is blown to pieces.
With that kind of crazy drama, thank goodness it's only a TV show, right?
It's all in a day's work.
Not only for the characters but for the dozens of people behind the scenes who make the show come together. Recently while on the Coco press tour, I joined 25 other bloggers on an exclusive visit to ABC Studios. We ate pizza and cookies together and screened an upcoming episode of the popular primetime series – and then interviewed cast member Italia Ricci (she plays Emily Rhodes) and show writer, Jessica Grasl.
You might remember Italia from the series Chasing Life (love!!) and Supergirl. She Skyped in to share all the nailbiting details about her role on Designated Survivor. With a wine glass in hand, she kicked back and let us fire away rounds of burning questions!
We learned she often has only three days to learn her lines, some days she'll receive script changes ten minutes before the camera light turns green. She says while sometimes it is her worst fear to have that little of time to prepare, she ultimately loves it.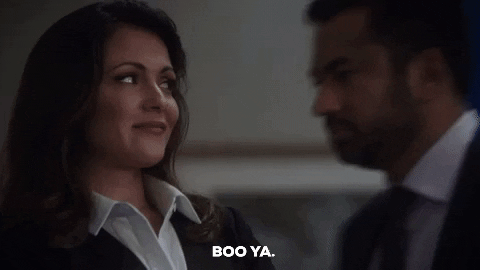 "You develop this muscle that is sort of like, you know, fear and panic and that it, it's, it's great because it keeps you on your toes," says the 31-year-old Canadian actress. "And the writing is usually for the better, so it's great in that aspect."
After watching her on the show, it's hard to believe she has any fear at all. She plays Emily Rhodes, an advisor to the President who quickly moves up to Chief of Staff. She's playing a woman in a high position of power. A part she takes to heart.
"You know, women are just as smart, just as strong, and just as tough and present, and capable as a man in that world, if not better," Ricci says to us from her living room couch. "I like the idea of saying, hey, we can do it, too, and we can wear killer heels while we do it. And especially since she didn't think she was ready for it, and then so push your own limits and, and really see what potential you don't even know that you have. So I've really enjoyed that part about Emily."
Italia is just as charismatic off screen as her character is on screen. She's known for her hilarious tweets and then some. During our discussion, we heard a blast of jolly Christmas music and we all giggled when we realized it came from her phone, via her Skype call!
It made us fall in love with her even more! And then she tweeted it! A chica after our blogger hearts!
Nothing quite like Skyping with 20 bloggers for @ABCDesignated and your phone ringing with an obnoxiously loud, and admittedly premature, Carol of The Bells..

— Italia Ricci (@italiaricci) November 8, 2017
Back to the show – we all know it's a team effort, and Italia will agree the show writers play a huge role in a character's success. That's where show writer Jessica Grasl comes in. She spends hours researching and interviewing sources to ensure her White house portrayals are accurate and believable. And she embraces the art of killer storytelling, she even has a mindbending theory that is actually genius when it comes to any kind of brainstorming.
"You're always asking yourself, like, is this awesome or bananas?" she says. "And sometimes you don't know until it's shot, and you're like, oh, I guess it's awesome!"
She's talking about the art of big, sweeping, jaw-dropping drama.
"I mean, the first episode is the Capitol blew up so, um, you get to make big moves," Jessica says. "And you get to make big choices, and you get to have palace intrigue, you know, you almost can't go too dramatic. Very rarely does it feel like, no, that's a little bit too big, you know. In the show where the entire government was wiped out in the first ten minutes, we had a lot of room to play, so that's fun, that's fun."
But Designated Survivor isn't just about edge-of-your-seat plotlines. Grasl and the rest of the team make sure to add in family drama and lots of chuckles. It's the right mix of entertainment!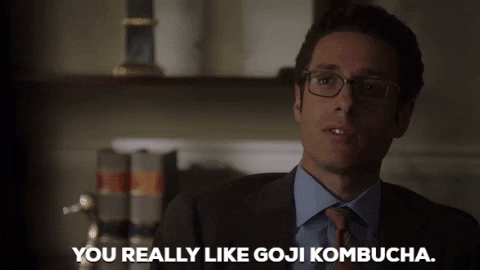 Designated Survivor airs Wednesdays 10/9 on ABC (episodes are also available via streaming and on-demand).