I'm drawn to feel-good stories that are not super cheesy. I stumbled across a one I've come to love – Kevin (Probably) Saves the World. It airs Tuesdays at 10|9c on ABC (episodes are also available via streaming and on-demand) and stars Jason Ritter. I've always loved him as a character and supporting actor, so I decided to watch to check it out.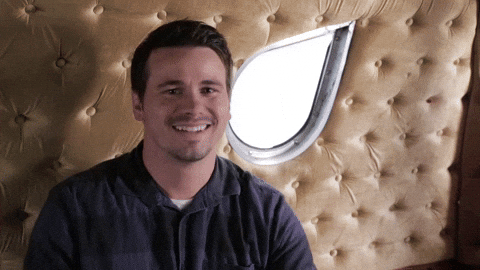 KPSTW is about a hardheaded, somewhat selfish and greedy dude who is not exactly living his best life. He's unhappy in every sense. When he is at his lowest, he is chosen by the powers that be to save the world by finding 36 righteous people. It's a task he rejects at first but realizes he has no place to go but up. He accepts his duties to be a "warrior of God" – in a very broad way.
What's not to love?
It's not super religious but serves up a lot of relateable lighthearted kindness. It makes me want to be a better person, to pause and enjoy the relationships with my loved ones. And I know I'm not alone because the series was just picked up for another season!
Kevin offers the right balance of this imperfect (but adorably handsome) guy trying to put his life back together and find self-worth while trying to save the world one person at a time.
Isn't that what we all are trying to do?
And it made me an even bigger fan of Jason Ritter. Just like in all his past projects, he infuses so much personality and charm into his work, and it all seems natural, not forced. And like so many comedy fans, I miss his dad. It's nice to see his legacy carried on in such a big way.
I found this video on YouTube. I'm not crying, you're crying!
I became so excited about Kevin (Probably) Saves The World, I think I manifested it in real life…so when I went on the Coco press tour, we arrived a day early and toured ABC Studios. It was on a Tuesday night when KPSTW airs, and we gathered in a conference room to watch the newest episode.
We all live-tweeted and guess who joined in and responded to our tweets?
Jason Ritter!
When the show ended, Michele Fazekas & Tara Butters, the show's creators & executive producers came in to chat with us.
How Kevin came to be
As a writer myself, hearing them share their story gave me so much insight and motivation. They are also known for Agent Carter, Ressurection, and Hawaii Five-0. This show, they said, was in an entirely different category. Not only in the plot, but also in the way it came to life.
The team has a deal with ABC, and is used to creating and pitching shows to the network.
"We had one pilot, but because of various things that happened, we had to shelve it, and it was the day after the presidential election," said Fazekas. "We decided to just write something for ourselves. We felt that no matter if you are on the right or left, politically, one of the things we felt last year, a lot of people didn't seem happy. We kinda took that as something of inspiration. People needed something that came from a good place and reminded us that little acts add up."
Fazekas and Butters didn't like how negativity could be found everywhere, especially on social media. They used that as a starting point to blend genres of wonder, mysticism, comedy. But the show was hard to explain in a sentence, it wasn't quite Touched By An Angel. ABC eventually got word of the idea, asked the team to refine it and then bought the pitch over the phone call, late into the development process.
They had six weeks to turn in the outline and script. That may sound daunting, but it served as a sure sign the show was meant to be. A director signed on, then it came time to cast.
Fazekas and Butters needed to find the perfect Kevin.
"We see Jason Ritter's name on a list of actors," Fazekas recalled. "I had seen him on Drunk History and knew he was funny. He came in for a screen test and we said, 'Oh, there he is!' Everything else came into place."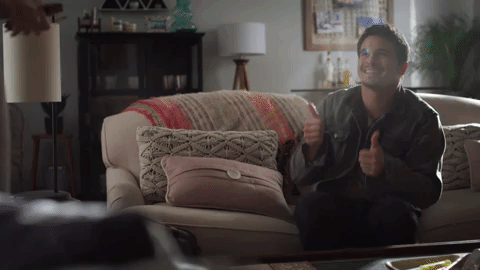 Changing the world one person at a time
Fazekas and Butters excitedly explained that as show writers, they could create a whole new look at life. They made their own rules for Kevin's world and used a term called metanoia for ideas.
"It means literally to see the world through new eyes," Fazekas said. "One person can't change the world, but there is a transformative thing that happens when you are able to see the world through new eyes that it really does change the world."
The way she transferred that to the character of Kevin is giving him experiences to help him see a new perspective. And through his little actions of positivity, he is…saving the world.
Well, probably!