Are you planning to party on New Year's Eve? Your body might just need some extra TLC the next day – or week? Plan ahead and make a DIY heating pad and eye mask! You can use them long after the new year!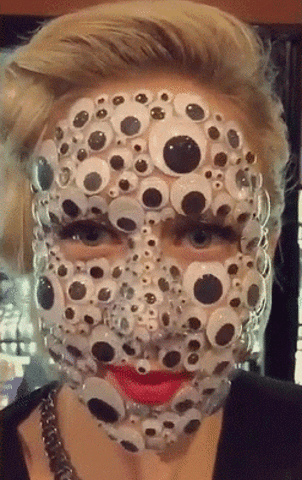 Wait, not that kind of eye mask…
Anyway!
Forget NYE! Daily life needs a heating pad, right?
Maybe it's winter stiffness, an injury, or simply a crazy day, a little heat is one of the best ways to soothe your muscles. About four in 10 people exercise to relieve back pain, if you aren't one of them, a heating pad can work wonders!
Even better, if the heating pad relaxes you, it can also help you get more restful sleep.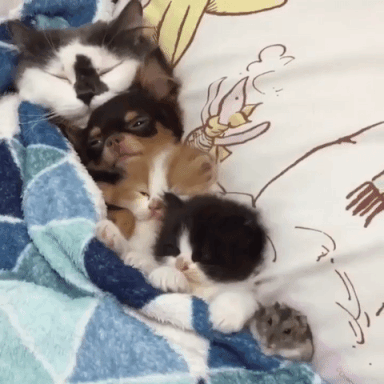 Why does heat do the body so much good?
"The most important aspect of heat therapy is its ability to increase blood flow to the painful areas," according to Healthline. "Heat opens up blood vessels, which allows for blood and oxygen to flow more readily to the sore areas. Heat therapy tends to reduce muscle spasms as well, causing the muscles, ligaments, and tendons to relax."
Rather than dishing out the cash on a drugstore heating pad, you can make your own DIY heating pad that is just your own. Whether plain, colorful, or bedazzled, your DIY heating pad will make you feel loose and relaxed after the longest of days.
Okay, let's break out tose sewing supplies!
What Supplies Do You Need?
A new sock*
Rice
Needle and thread
Essential oils (lavender is my favorite!)
*If the idea of using a sock doesn't put you in the relaxation mood, you can use any spare fabric instead. Simply use your sewing machine or needle and thread to close it up during step three below.
DIY Heating Pad Directions
Creating your own heating pad couldn't be easier:
Fill the sock the majority of the way with rice. You want to leave enough room at the top to sew it closed.
Infuse with about three drops of an essential oil of your choice. If you want to relax, lavender might be the right choice. You may also prefer peppermint or citrus if you are looking to energize yourself while using your heating pad.
Sew the top of the sock closed. Tug the sock a few times to make sure that your stitches are secure.
When you are ready to use your new heating pad, microwave it for a minute or two. Be careful not to go over two minutes, since the pad gets hot.
Apply to your back, neck, or any muscle that you want to relax.
Reheat as needed.
A heating pad can be a cozy addition to any bedtime routine. While your doctor will tell you that you're supposed to get seven to nine hours of sleep each night, most of us fall short. Work, kids, stress, and life all get in the way. Yet there are simple acts of self-care we can practice to get better sleep. Three in four people say they get a better night's sleep when their sheets have that freshly-washed scent (you know what we're talking about), and that's just one way to help prepare your body for better rest.
By making your own DIY heating pad instead of opting for an electric version, you are saving money and avoiding any electrical hazards. As with all of your crafts, these cute pads make great gifts for your loved ones. And, of course, a heating pad can be lovely but does not replace medical care. It is always best to address any pain with your doctor for proper diagnosis.
Love & light,