"Instead of fighting what we hate, we should be saving what we love."
That's a quote from The Last Jedi, the latest installment of the Star Wars series. It perfectly sums up the spirit of the film. I can already see this quote as a bumper sticker or a cross stitch pattern. It's all about perspective. 
At a running time of 2 hours and 33 minutes – there's a lot of love to be saved in this flick. And we are right alongside the rebel forces for the ride. Just like a Disneyland attraction, your emotions will whip back and forth, up and down, but in the end, you'll walk out of the theater satisfied.
Truth talk though –  for one big reason, it's not quite the same "high" as The Force Awakens. More of that in a bit.
The Force Awakens left with a climatic, iconic scene of Rey (Daisy Ridley) offering Luke Skywalker his long-lost lightsaber. We waited two years to find out what happened next, and the answer will make you clench your movie seat armrests. The Rey and Luke saga is just one thread in this crazy galactic tapestry.
There are multiple storylines, and during the run the film, sometimes they feel overwhelming. In past films, there were two, maybe three, epic heart-wrenching twists, but in The Last Jedi, they come fast and plenty, which, honestly, lessens the impact. There were times when I doubted the plot, but in the third act of the film, all the strings finally come together.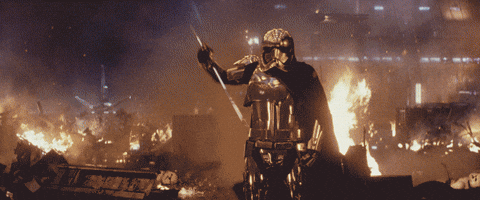 Every scene and character ultimately has a purpose. Well, almost all of them. There are some cutesy creatures that are obviously planted to lighten the tone and give us a break from all the action and drama. The porgs didn't bother me at all, I liked them, but there were moments when my mind said: "OK, we see you, you're cute, now move so the Rebels can get to work!"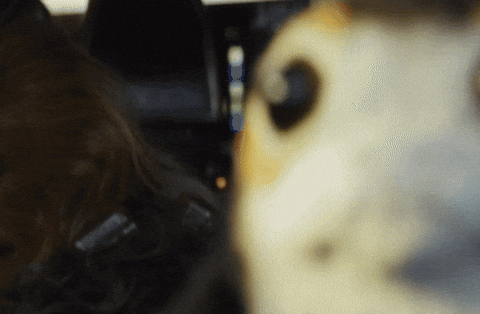 One of my favorite things about The Last Jedi is that it has a well-rounded diverse cast of all ages and ethnicities. And when it comes to the female roles – all of them (especially the new ones!) are strong, brave, smart, fearless leaders. By the way, I had no idea Billie Lourd was Carrie's daughter!
Here's why I loved The Last Jedi, but not as much as The Force Awakens. The latter film has so many surprises and upsets, not to mention the sentimental value of seeing Han, Luke, and Leia on the big screen again. Nothing can top that magic. And the fact that Carrie Fisher passed, makes it all the more teary to think about.
All of the characters shined, and struck a nice balance of being light-hearted in moments, but also fierce when need be. It's difficult to write anymore because I don't want to give away any spoilers.
Here's what you need to know:
You'll likely need a bathroom break, especially if you drink any kind of liquid. If you can hold off, do. You'll miss a key scene, they are ALL key scenes!

I'm not sure this is a good film for younger kids. It's very long, and there's a good chance they may get fidgety.

Watch The Force Awakens to bring you up to speed, it'll help.

Lastly, relax and enjoy!