I've discovered the joys of DIY copper and silver jewelry! It's way easier than I imagined. For this month's Bernzomatic Torchbearer project, I embraced my micro torch and itty pieces of solder to make some classy pieces for him and her.
Great for Valentine's day! And I promise you'll be a little more excited than this guy.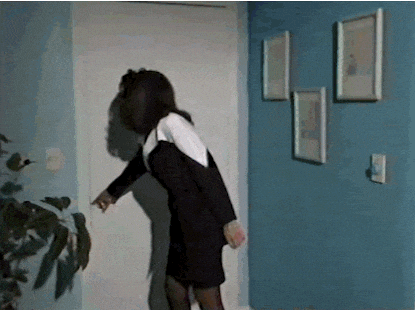 I made a heart necklace for her, and a bolo tie slide for him. I cut the silver in the shape of Arizona, you can cut the shape your guy's hometown state, or any other shape he would like. Maybe even his initial. You can also look through the different kinds of metal stamps and choose a combo that fits his personality.
You guys can make them for eachother and trade them!
When it coms to fusing metals, I found copper and silver are a wonderful combo, not only in color and composition, but also in the ease of torched jewelry making. They are a little bit pricier than your usual craft store offerings, but well worth it because it pushes your work to a higher level. I'm super excited to keep playing with these elements to see what else I can come up with. Let me know if you have any ideas!
SUPPLIES:

Bernzomatic ST500: 3 in 1 Micro Torch
Bernzomatic Lead-Free Solder Wire & Flux
Gloves and goggles
Copper blanks (I bought mine on Etsy)
Silver sheet, 24 gauge (or you can buy blanks on Etsy as well)
If you are cutting your own silver sheet, for simple designs you can use shears, but for very detailed cuts, you may want to look into a jewelers saw kit (I plan to buy one!)
Metal stamping supplies: letter set, hammer, steel block, marker, tape), I bought mine from Impress Art.
Bowl of water
Tweezers
Polishing cloth or tools
Heat absorbent surface, like a brick, kiln shelf or large tile
Getting started with your DIY copper and silver jewelry:
Add your stamped designs to the blanks. Place you blank on a steel block and secure with the tape. Line up the letter metal stamp and hit it in the center with the hammer. Continue until you spell out your word. NOTE: Practice on a scrap piece first if this is your first time.
Fill the stamped areas with permanent marker, wipe away.
Time to fuse the copper and silver jewelry pieces!
Set your base blank on the heat-absorbent surface.
Make sure it is polished and clean of any fingerprints or debris.
Brush on a bit of flux on the area you want to torch, and on the back side of the front blank.
Snip a tiny bit of lead-free solder and place it on the blank, then set the top piece where you want it.
Put on your goggles and gloves. Follow the package directions to turn on and use the torch. Press down on the safety latch and with the flame set to medium, switch on the torch.
Circle the flame around the edges of the blanks, do not apply the flame directly on top, you want to condition and heat up the metal at a gradual rate.
You'll know its fused when you see the top blank settle into the bottom blank. Turn off the torch, set it aside and use tweezers or needle nose pliers to drop the fused blank into a small bowl of water. Remove.
If for some reason it comes apart, it means your blanks were dirty, clean them and try again. I had this happen once and I ended up using a nail file to lightly sand the area and then it fused nicely.
After I had all my pieces torched and fused, I added the jewelry findings with extra strength adhesive to make rings, necklaces & bolo tie slides.
Related content:
How to Make Torched Leather Cuffs 
And here are the other copper and silver pieces!
From the Bernzomatic site:
"Find Your Fire. There's a fire in each of us. Waiting to ignite. We believe in carrying the torch ignited by our founder in 1876—whose quality craftsmanship and progressive mindset are what blazed the trail that got us here today. We believe in awakening the innovators in all of us—inspiring a culture of creators who can break boundaries, mark new territory and go where no flame has burned before. We believe in empowering those who've found their flame and dare to follow it. Because the ones who do are the catalysts of bold transformations that redefine the limits of what we can achieve.   We believe in our fire and in your fire. It's time to ignite."
Thanks so much for checking out my project!
This post is part of a sponsored campaign with Bernzomatic. All ideas, opinions, and the excitement to work with this new art genre are 100% my own.
Be sure to follow them!
·         Facebook: www.facebook.com/Bernzomatic1876
·         Twitter: @Bernzomatic
·         Instagram: @Bernzomatic1876
Thanks for checkingout my post!, let meknow if you make any