Let's talk healthy grilling! Okay, I know it's snowing like crazy in some parts of the country, but here in Arizona, we are having weekend cookouts. And because our family is on a quest to make menu changes, I thought now would be a good time to share some healthy grilling ideas! Creative healthy grilling ideas, that is!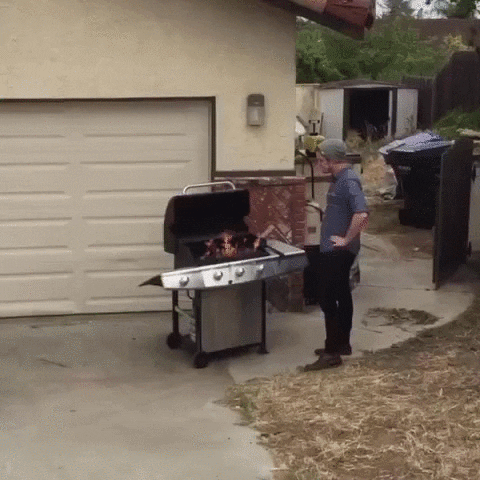 Did you know according to the U.S. Census Bureau, approximately 79.1 million Americans reported grilling at least once during 2016? Much of that food being grilled, however, isn't exactly healthy. Bacon-wrapped anything always seems to be on the list.
But more and more grillmasters are embracing a healthier BBQ and grilling option. According to Fortune, a food-based tech startup is rolling out a new form of sausage that is much healthier than traditional grill food.
Have you heard of Beyond Meat? It's a plant-based protein company in California and they are unveiling a plant-based sausage product — Beyond Sausage — in Colorado and plans on expanding its distribution nationwide in the upcoming months.
More and more we've been seeing plant-based meat. I've been watching Your Food's Roots with Zooey Deschanel where she visits different industries to learn about where our favorite eats originate. Here's an episode that talks about the topic!
We've just about cut out most red meat in our house. I learned that not only can too much red meat be bad for your health, especially arteries, but processed meats come with their own set of health risks. Hamburgers and sausages are actually much easier to mimic in the form of healthy alternatives because the meat is ground, so the entire structure wouldn't have to change too much, compared to say, sirloin steak cuts.
In the meantime, why not break tradition and grace your grill with different, healthier items?
Here are a few healthy foods you can grill:
Oysters — Oysters are already low in calories and are filled with healthy vitamins. Make sure you prepare your grill beforehand, but you can definitely enjoy some healthy treats during your next grilling session.
Tofu — Grilled tofu needs to be prepared properly as well, but if you know what you're doing it's going to taste delicious and improve your health.
Sweet potatoes — By grilling sweet potatoes instead of eating traditional white potatoes, you will be getting plenty of heart-healthy nutrients and natural umami.
Fruit! — Why not? you can make these to serve as a side dish or a dessert. Here is a recipe I have where I grilled mangos for a turkey burger!
I hope this inspires you to start thinking healthier when it comes to grilling!