This Saturday is Peter Rabbit Blue Jacket Day as well as Take Your Child to the Library Day – and the two are teaming up all over the country to promote literacy and creativity. I thought it would be a great time to show how to decorate your very own blue jacket for the festivities! You can see more about the Peter Rabbit movie here!
The movie is uniting with Reading Is Fundamental (RIF), the largest non-profit children's literacy organization in the United States. Together they will help bring awareness to children's literacy and ignite a lifelong love of reading with a series of special events.  PETER RABBIT™ will be released in theaters nationwide on February 9. You can see dates for those events here.
Can we talk about this trailer? James Corden voices Peter Rabbit, and he adds just the right amount of crazy to make it both entertaining, charming and a little wacky. We also see Domhnall Gleeson (The Force Awakens and The Last Jedi) as the frustrated foe. The poor guy just wants to be a villain in all his films, but he never achieves success, even with a crew of pesky farm animals.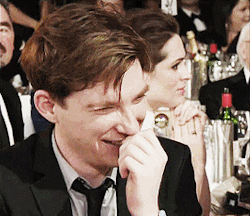 His frustration is our funny!
The movie studio sent me a blue jacket and a craft store gift card to work some magic for Peter Rabbit Blue Jacket Day. I asked my little cousin, Cooper if she would be my model, and help me co-host an advanced screening. She happily agreed!
Here's what I did to embellish the jacket!
Supplies to make a Peter Rabbit Blue Jacket
Jeans jacket
Assorted fabrics
Double-sided fabric adhesive sheets and trim rolls
Rabbit appliques
Ribbon
Fabric flowers, gems
Fabric glue
Wash and dry the jacket to remove sizing.
Place a piece of paper on top of the back of the jacket and run a crayon over the seam areas. This will become your pattern.
Cut the fabric to the shape of the pattern and then line the back with the double-sided fabric adhesive tape. Remove the backing and carefully center and press the fabric in place on the back of the jacket.
Set the patches in place and use a thin piece of cotton fabric on top, then with your iron set on high, fust the patches the jacket.
Use the fabric glue and tape/sheets to add more embellishments. I also used stencils, fabric paint and a pouncer to add little bunny silhouettes. 
I added sequin trim, fabric flowers, and gems! Make your jacket pop!
From the front of the jacket, I used fabric paint to add a pop of color the top, and added a fabric heart and silk flower.
I even bought some party favors and hot glued pins to the back to make them wearable.
You can customize your jacket by adding letters or words. I bought patches to spell out COOPER, but when I opened my bag at home, the "E" wasn't there.
So here's a tip: WHENEVER you buy small items at the craft store, like letter items, make sure they all make it in the bag. Because they are small, it's easy for the cashier to drop or overlook them. It's such a letdown to discover a letter is missing. Crafter problems, right?
Special thanks to my cousin Cooper for modeling the jacket, isn't she adorable!?
I hope you check out the Peter Rabbit movie, it opens February 9th, nationwide! It's going to be a wonderful family film, it has such a talented cast. And I really admire the partnership with the literacy programs and the Blue Jacket Day concept.
Turn off the TV, the game console and get together with your kids or grandkids (or little cousins!) and spend some time reading and crafting together. It's an experience everyone will remember. Then next week, you can all go see the movie together!
See more at the Peter Rabbit Facebook page!