Why did I come up with these Grape-Nuts Trail Mix Crunch Breakfast Cookies? Because breakfast should be exciting. I mean, it's the first meal of the day – it fuels us for all the adventures to come, right? And who knows, if you eat a breakfast you love, it could trigger a series of fortunate events. Cookies are always going to be a great idea!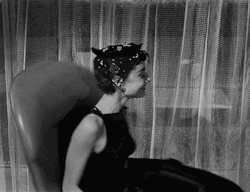 Rather than opt for cereal in a bowl, we should up our game. Get creative! Therefore, I didn't come up with just one type of Grape-Nuts Trail Mix Crunch Breakfast Cookies – I made three!
Why? Because every day brings a different vibe. By adding different ingredients, you can choose the right cookie for your mood. Feeling a little springy, go for the orange and cranberry combo. Want a dash of sweetness? Try the coconut and walnut version. Feeling basic – go for the cranberry and vanilla.
Grape-Nuts Trail Mix Crunch is new on store shelves and is made naturally flavored granola with vanilla, crunchy Grape-Nuts, sweet cranberries and a touch of puffed barley. All good stuff, which means Grape-Nuts can help fuel your day!
Visit the Post Pinterest Page here for more recipe inspiration.
I shopped at Walmart and used Grape-Nuts Trail Mix Crunch as the foundation for the cookies and then added in the extras. I used extra cranberries, plus walnuts, coconut and orange rind, but you can come up with your own combo. Add in other kinds of dried fruit or nuts, maybe even chocolate or butterscotch chips.
Even without the extras, this breakfast cookie recipe will make you feel satisfied as you start your day!
How to make Grape-Nuts Trail Mix Crunch Breakfast Cookies
Ingredients:
1/2 cup softened butter, salted
1/2 cup dark brown sugar
1/2 cup organic granulated sugar
3 tbsp. honey
2 eggs
2 tsp vanilla
1 tsp baking soda
1/4 tsp salt
2 cups uncooked rolled oats
1 cup flour
1 cup Post Grape-Nuts Trail Mix Crunch cereal
Add-ins:
Orange peel, walnuts, coconut, extra dried cranberries.
Directions:
Preheat your oven to 350 degrees.
In a large bowl, beat the butter and sugar together. You can do this by hand, or with an electric mixer.
When it's smooth and creamy, add the eggs, honey, and vanilla. Mix again.
In a separate small bowl, add baking soda, salt, rolled oats, and the flour. Mix well and then add it in the larger bowl with the creamy mixture.
Add in the Post Grape-Nuts Trail Mix Crunch cereal. Mix until everything is blended together.
Separate into three equal parts. Add your "extras!" Mix until well blended.
Grease a cookie sheet with baking spray or butter and drop rounded tablespoonfuls of dough. Three across and four down.
Bake for 12-14 minutes or until golden brown (or until you smell them!). Cool 2-3 minutes; remove from baking sheets.
Once they are completely cooled, store them in tightly sealed containers, and make sure to label them so you know which is which!
All you need is one for breakfast, along with some fruit, your coffee or whatever else you want!
You can incorporate them as part of your meal prep or give some to friends and family. They're perfect for mornings on the go and are power packed with nutrients!