"Just tell me what you really want to do, Mom," Maya said. "You have one day to sightsee in L.A., I'll take you anywhere!"
"Oh, whatever you want to do, " I replied cheerily. "I'm just happy to be here, I'm game for anything."
"No, Mom, for real's – just tell me, we'll do it!"
Okaaaay… Hey, she went there, right?
"I want a day of epic fabric shopping in the fashion district! I want to shop until I literally drop from exhaustion."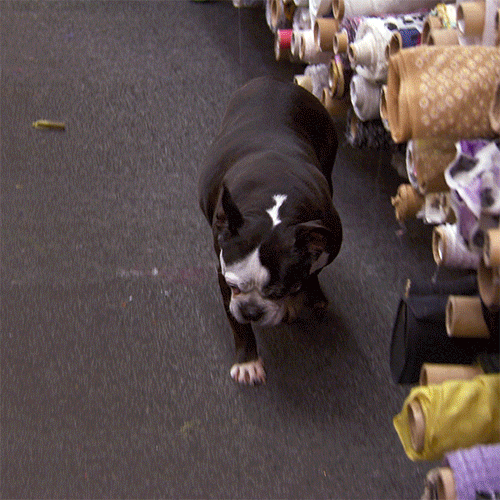 Maya offered a worried side eye, politely gulped and nodded as I swiftly tapped my phone's screen to route the destination. I think I may have cackled in delight. And away we went – off to score yards and yards and yards and yards and yard and YARDS of novelty cotton prints!
And whatever else I could find that I loved!
Maya happily agreed and our friend Monique even came with us for the adventure. They both were so patient with me, they never rushed me, so I Was totally in my happy place!
The whole area teemed with creative opportunities, even the crosswalks.
I could see the ML sign from a distance, but first I had to calmly walk past store after store of THIS.
How does one even contain themselves? I focused and we made it to the big blue landmark!
Michael Levine Fabrics! Not only have I heard all kinds of stories about this place, they used to carry my very first Crafty Chica product line! AND look, they still had a few pieces!

Before we entered, we stopped at another store that had a wall of flower vines. Have you heard of the floral photo challenge that is super popular right now? It's where you stage a glamor shot within in the flower section.
Here are some samples!
https://www.instagram.com/p/BgBgIhcg7ME/?tagged=hobbylobbychallenge
https://www.instagram.com/p/BgDDATKjfzD/?tagged=hobbylobbychallenge
Okay. so. I tried to quickly explain the concept to Maya, but she was like, "Um, yeah…I'll be right back…"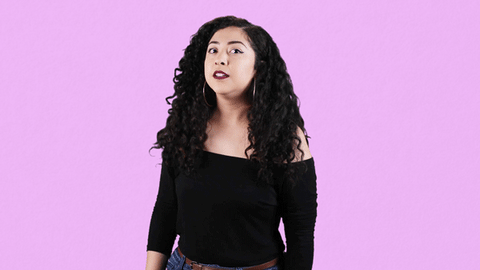 Luckily, my friend Monique volunteered to help. So this is the best shot we could get. I can cross that off my crafty bucket lust, but I know we could have done better. We'll try again another time.
BACK TO FABRIC! Here's my loot.
I am soooo ready to bust out some purses, pillows, and zipper pouches.
Have I told you about my zipper pouches?
As we were leaving, I came across the perfect fabric to make a video backdrop, and it was only $5 a yard. The guy told me it was a cash only place, and I didn't have enough for the five yards I asked him to cut. He said, "Just give me what you have…" and Maya stepped up – "How much more do you need, Mom?"
But I didn't mind. $5 a yard! I should have bought more!
I also picked up some appliques…
Next challenge? To fit all of this in my suitcase. I just about cried at the airport to find the weight was 12 pounds shy of fifty.
I COULD HAVE BOUGHT MORE FABRIC! Oh well, next time. I think when I return, I'll set aside an entire weekend and only bring the clothes on my back so I can splurge!
You'll also find lots of craft stores, it's the perfect area to shop for party goods.
Look at the gorgeous paper flower arch! #GOALS!

I know I didn't even scratch the surface of the fashion district, so I compiled some articles and videos for you!
A guide to fabric shopping in Los Angeles by Cashmerette.
Ultimate LA fabric guide by SEW DIY.
10 Best Fabric Stores in LA, by Yelp.
Shopping haul by Crafty Gemini
I really love this video by WithWendy, where she tells how to shop for fabric! So many smart tips!