Unlike all the other mouse house properties, there isn't exactly a "wow" factor when you enter the Disney Animation Research Library. The building is bland and quite ordinary from the outside. And the lobby? It's lowkey chic and comfy. But it does have super cool lighting fixtures.
You see, the magic in this space isn't about garnering ooohs and ahhhs – it's about preserving them.
I visited, along with 24 other bloggers. as part of a press trip for the Bluray release of the 65th anniversary of Peter Pan (now on digital!). The stop was included on our trip so we could peek at the original illustrations from the classic film.
We soon discovered the ARL vibe was downplayed for a reason.
"We have the most important jobs," says our tour host with a proud, confident expression. "Without us, there would be no films, merchandise, plays, music. All the origins of the things you love about Disney are preserved right here."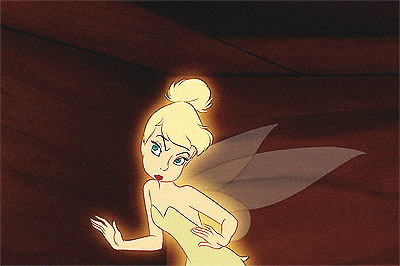 Wrap your brain around that.
The Walt Disney Animation Research Library builds, organizes and maintains the beloved brand's digital production archive. Every. Single. Item. 65 million pieces spread out among eleven vaults. And not just the drawings. Early sketches, scribbled ideas written in colored pencil, and chilly temperature controlled rooms lined with display cases of caricature models and puppets.
The building is so exclusive, it's not open to the public, even geotagging is prohibited. No personal photos except in the lobby, and no ballpoint pens on the premises!
We're talking pricey national treasures, people!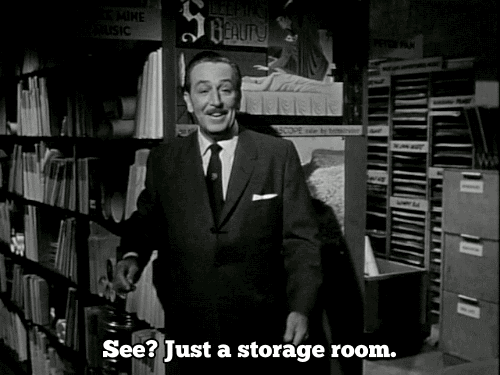 Cataloging for the future
That "wow" factor? Oh, it did arrive. We entered the first area, where we watched a team of archivers don mandatory white gloves as they lined up original drawings to catalog them one-by-one into the system.
Frame by frame.
Every scene, shot and sketch from every project is archived by a human. Lots of tedious TLC. That way animators, researchers, anyone on staff who needs to look up a certain expression of a character, frame or setting can pull it up in seconds. They can even make a trip to the building and see it in person.
A vault for every medium
It's all the way Walt would have wanted.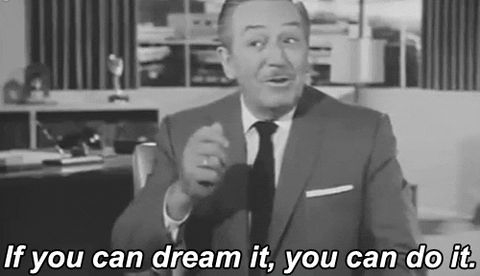 He made sure every scene from every project was kept safely in a vault. Not only for preservation purposes, but also for future reference. This man knew his empire would be long lasting and he put all the parts in place.
Write that down as a business tip: Prepare your brand for long-term success!
Just think if Walt let everyone toss those drawings after each project finished? Many production companies do. We're thankful he had the confidence in his vision to plan accordingly. These archives are still used and repurposed to this day on Disney projects and features.
Each vault (one is even called "the morgue") is tailored for whatever lives there. Pastel drawings are handled very gingerly and rest flat and covered as to not smudge. Others are kept in binders, drawers, and shelves. Almost everything is sleeved in archival plastic.
As an artist, it made me happy to see all this work so lovingly cared for. I wonder if these animators, like Mary Blair,  knew back then how much of an impact their talents would have? Just last night I worked on an illustration and became frustrated because I had to redo it over and over to get it just right. I pushed through the struggle, inspired by all I witnessed on this tour. These artists are the real heroes of these stories.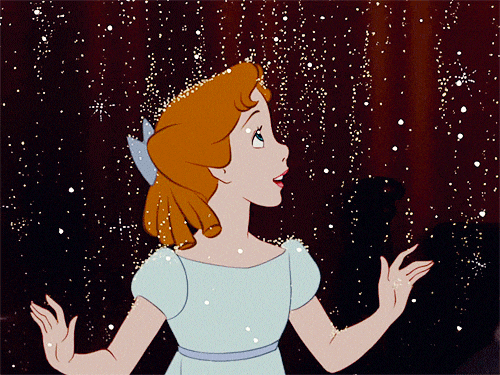 Even though these pieces have been preserved for decades, I wondered about their future, especially with technology. The Disney archivist assured us the pieces would last more decades to come, and like Walt, they have plans for the future.
For the love of Disney: Digitizing all the things!
Once the items are cataloged in the system, they need to be digitized. That means someone has to take a picture of every item, and someone else cleans it up and labels it in the computer. Those pastel drawings? In case they do smudge, the ARL will have a pristine, high-resolution version on file, thanks to this baby right here.
The photographer we met said some days he will take up to 1,000 pictures a day and barely makes a dent in the library. Again, there are currently 65 million pieces in the ARL. Talk about job security!
Once the photos are shot, they are uploaded. It's this guy's responsibility to clean them up, color correct, and so on. He says one of the aspects he loves most is when early sketches come through.
For example – Tinkerbell. In the beginning, our favorite fairy was a brunette – then a redhead!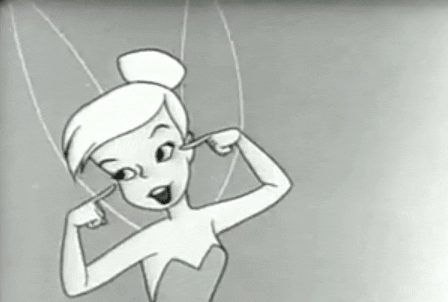 And then they settled on blonde. 🙂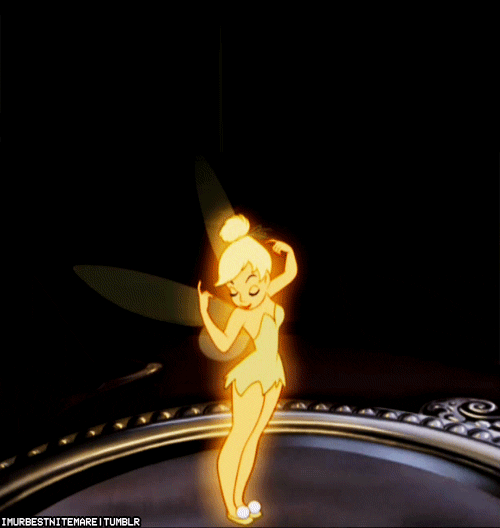 Thank you so much for reading about my trip to the Walt Disney Animation Library!
Make sure to follow them on Facebook and Twitter!
Here is a video I found so you can see more information! It's so fascinating!
And remember – Peter Pan is now out on digital!