You can call her a bad ass. You can her sweet. But while interviewing actress Emilia Clarke for her role as Qi'ra in SOLO: A Star Wars Story, everyone in the room learned there is one term she doesn't favor.
'Strong women.'
Here's why.
"I get the 'Do you play a lot of strong women?' questions a lot and I what I would love is…we're just women," she says with the utmost sincerity from a conference room at the Pasadena Convention Center. "You can take strong out of the equation."
"It is just is what we are, strength is within us as women. And it'd be wonderful for the young girls who are watching me play these characters now to just see that as a part of being a woman."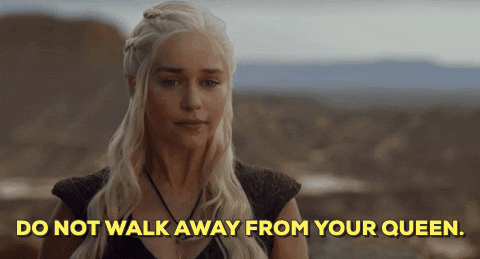 What a powerful message to give to our group of the 25 bloggers! It's at this moment we all recognize Clarke, 31, takes her jobs earnestly. Whether it's playing Holly Golightly on the Broadway stage or Daenerys Targaryen in Game of Thrones she strives to inspire and empower her audience.
And her new role of Qi'ra in SOLO follows suit.
"Qi'ra is definitely a survivor," Clarke explains. "She does what she needs to do to keep being around. I think it's fun because what you get to see with her, is you see her and Han from the very beginning, from kids,
 when nothing was too serious."
Not to give any spoilers, but as with all Star Wars roles, her character is forced to toughen up when all goes wrong. Early in the film, her eyes are bright with excitement and hope. But by the end, well… you'll just have to see the film.
Quivery sigh.
Clarke admits the journey was an emotional one.
"Star Wars is challenging because you're dealing with so much that it seems it's almost history," she says, raising her brows and leaning into the conversation. "It's like hallowed ground! And making sure you're not gonna' disappoint fans is a big thing to carry and to make sure that you're doing that right!"
Once you see the film, you'll see she has nothing to worry about. Standing at a petite 5'2″ – her charisma and positive energy fill every space she enters. It's no wonder she often lands leadership, and even caretaker, type of roles.
I'm looking at you, Louisa Clark!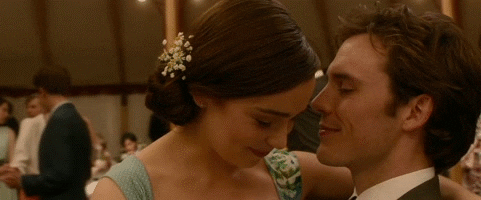 Clarke told us she is currently donning her platinum tendrils to film the last season of Game of Thrones, and when asked about gaining new fans for Stars Wars, she said she loves the idea because she feels there will be a lot of crossover.
Dragons and droids? A perfect match!
Clarke beams when she talks about her love for her GoT followers, she calls them "loyal and wonderful."
Cosplay fans of Clarke's many characters will be happy for a new collection of fashionable opportunities. Qi'ra's many outfits are popping with personality.
One word: CAPE!
RELATED: Alden Ehrenreich Talks About Starring in SOLO: A Star Wars Story
"In the beginning, (they were) kids on the run, sort of cool factor that you can kind of play into," she says. "I remember when I first put on the younger outfit I was like, "Yes! This is good. And then, later on, it needed to have an impact because of where we see Qi'ra later on."
"There's a little kind of property about her. So I wanted to give the impression that later on she had clothes that were brought for her to appear a certain way and I think that kinda' plays into Qi'ra's character in terms of what she chooses to show and what she doesn't. And I think that was reflected in the costume definitely."
She confesses out of all the gorgeous outfits, she was gifted a single piece of jewelry that she keeps in her safe.
Okay, so she has slain armies and aliens, but that doesn't compare to the danger of…playing Han Solo's first love. Can we really embrace the idea of a pre-Leia romance for our beloved Han?
Clarke makes a perfectly respectable case in her defense.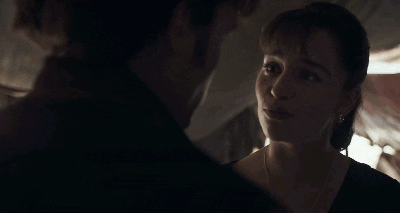 "Those first relationships are really important and in shaping who you are as a person and I think this was a part of that," she says. "That's the beauty of the movie. I was like it's before her so I don't need to spend too much time worrying. I can kind of step away from that."
She takes a breath and releases a smile that lights up her face.
"I'll let Alden take all that heat," she quips. "You carry that one honey!"
Spoken as a true woman, who is naturally strong!
SOLO: A Star Wars Story opens May 25th.