There are some people in this world who just make everything better by being there.
Luke Skywalker.
Chewbacca.
Ron Howard!
You'll see exactly why when SOLO: A Star Wars Story opens this Friday, May 25th. As director of this latest Star Wars installment, he utilized every ounce of his creative energy, critical thinking skills, and spontaneous inspiration to make SOLO the perfect summer blockbuster popcorn flick.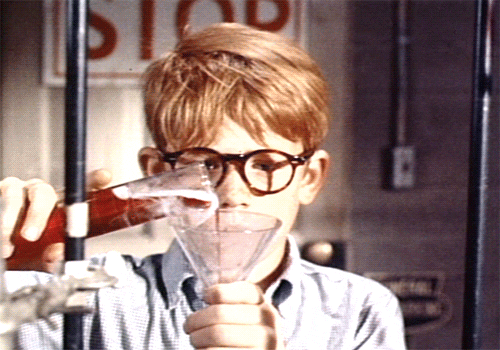 I was one of 25 bloggers who sat down with the beloved actor and Oscar-winning director to talk about his work on the film. Nestled inside an airy conference room at the Pasadena Convention Center, the 64-year-young Howard relaxed in his chair, clasped his hands, and welcomed our barrage of questions.
Like, how does one even start on a project of this magnitude? "You've got this blend of sort of humanity and humor and drama and then these deeper bigger themes that are, you know, really relate classic themes," he says. "And it's like playing three-dimensional chess to direct these scenes. I think that, that when the harmonics are right, it, it creates this sort of, this…this sort of range of ways that the movie entertains you."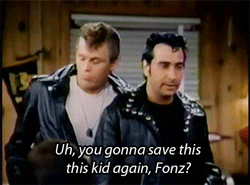 Early years
Howard started his career at age two and quickly built a body of work appearing on television series such as The Twilight Zone, and Dennis the Menace. But it was his roles of Opie Taylor on The Andy Griffth Show, and Ritchie Cunningham on Happy Days that engrained him in our hearts. He eventually transferred that creative energy into directing. Some crowd favorites are Splash, Willow, Parenthood, Far and Away, The DaVinci Code, A Beautiful Mind, and Arrested Development.
TRIVIA: Both Howard and Harrison Ford starred in the 1973 drama, American Graffiti.
Howard has a natural way to blend plots and personalities into relatable stories we'll gladly watch over and over again. SOLO: A Star Wars Story sits at the top of that list.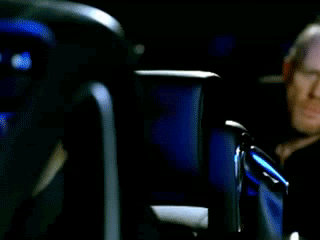 We're glad he listened to his wife!
But as polished as he is, he admits he almost passed on the opportunity to direct this film. He told us a couple years back while in London, he took a breakfast with Star Wars mega producer, Kathleen Kennedy. He arrived to find SOLO writers John and Larry Kasden there. Halfway through their espresso and scones, she offered him the gig to take over directing the film. Not knowing any backstory or even context, Howard says he immediately declined. He allowed the idea to settle in his mind for three days and then chatted with his wife.
Let's just say we hope Kennedy and the Kadsens sent her a box of Thank You chocolates.
Howard grins as he tells us about that conversation. "She said, you know, I know you pretty well, and I think you're gonna be disappointed if you don't do this," he recalls with a chuckle.
Talk about a supportive spouse! Howard took her advice, straightened his baseball cap and got to work. He started by absorbing the script, sentence-by-sentence, motive-by-motive.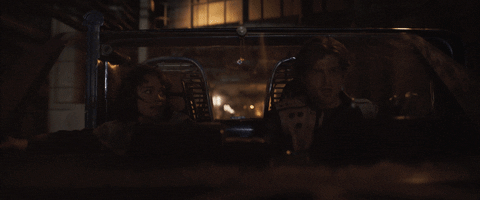 Hans down – Alden was a good choice!
"It answered the questions of what a young Han Solo's life experiences might be – that would shape him, form him, push him toward that iconic figure that we would know later," Howard says. "And it did it in ways that surprised me. And so it was really satisfying and logical. But it also had these twists and turns that were unexpected. In my mind, and I thought, well that's a great jumping off place!"
Once he felt right with the script, he had the cast to contend with – mainly SOLO star, Alden Ehrenreich. The entire success of the film would be based on the single fact: Can Ehrenreich not only pull off the role but make us fall in love with him?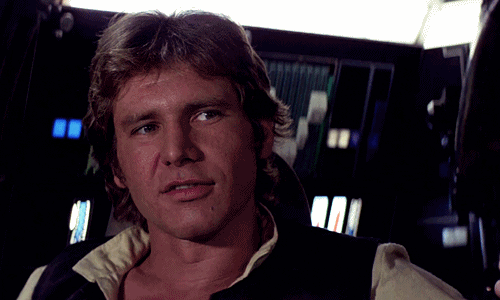 He says they both looked to Harrison Ford (the OG Solo!) for inspiration. From body language to specific facial expressions, they worked hard to ensure a smooth and suave portrayal. One of their secret weapons was Star Wars writer, Larry Kasden who spent many years writing scenes for Ford as Solo.
All of it served as steps for Ehrenreich to build upon.
Here is a clip where Howard talks about the duality of Harrison Han vs. Alden Han.
Thumbs up from his cast
SOLO co-star Emilia Clarke has another theory for Howard's success as the director.
"He literally couldn't have been better," she says. "And just to hold us all in the most beautiful way and allowed us to be…he made us all feel heard. Which in a movie of this scale is so impressive."
He calls the cast "cool, young, and smart."
"When your survival is at stake and you're presented with choices that you might not necessarily be proud of – and it's not just the Han Solo character," he says. "It's a number of characters. This is a story about young people who are really, you know, on a quest for their freedom. And they're struggling for that. And in very difficult oppressive times. And a really challenging corner of the galaxy."
Familia first
He's happy and confident of how all the pieces came together. But there is one aspect of the movie's release that makes him questionably shrug just a little.
One of SOLO's biggest theater competitors is Jurassic World: Fallen Kingdom. It stars his daughter, Bryce Dallas Howard and yes, she is loaded with just as much talent and charisma as her dad.
So will there be a family movie showdown this summer? Howard twists his face in an Opie Taylor "aw shucks" fashion as he does his best to answer.
"Well, it's hard not to root for your daughter," he laughs. "And, you know…either way, we're in a very fortunate position. This whole experience of being a part of Star Wars and this summer's movie lineup was so unexpected. Once we realized that our movies were coming out, a month apart or something like that. It's kinda like a gift."
Spoken like a true dad. The foundation for everything he produces is grounded in one thing: LOVE.
"You work at something that you love," he says to us, earnestly. "I give 110% to everything that I do. Some things click, some things not as much. But I just, I just love it as a lifestyle, our way of life. And, and I've felt very rewarded by this opportunity and I hope fans feel really good about the movie because these movies are made for the fans."
SOLO: A Star Wars Story opens Friday, May 25th!
Love & light,