When it came to co-starring in SOLO: A Star Wars Story, Woody Harrelson had been saying the same thing his character, Tobias Beckett, did in the film – "Just one more gig."
I was one of 25 bloggers who interviewed the cast of the film (now playing in theaters) and Harrelson told that while living in London and finishing up a film he wrote and directed, he decided to shut down all future jobs.
But then the filmmakers from SOLO presented an offer he couldn't pass up the chance to bring Tobias Beckett to life.
"He's complicated in the sense that he doesn't always, he's not always as chummy as he could be," Harrelson explains. "I'd say he's a survivor who really also does have this image of life. Wanting to be done with this life of criminality and ultimately, just be living in a remote Planet somewhere."
One of his favorite memories working on SOLO wasn't the exotic locations or the extreme set designs. Harrelson has a strong bohemian spirit going on and to him, he loved the little moments between the epic takes – especially if they involved star, Alden Ehrenreich.
"There would be these humungous sets and then there would be these little spots that are kind of, it's like a little cloth room," he says. "You might have something to lay down on or chair, makeup whatever. We'd all have our little cubicles and then he was next to me. "He'd (Alden Ehrenreich) be in there like taking piano lessons. He'd be in there reading novels. I'm over there playing Speed Chess online. "
Our room bursts out in laughter and Harrelson grins at the memory.
"What the hell? He just lost his plane," he jokes. "I really admire his work ethic and I think just the way he cultivates himself as a human, he's an extraordinary guy."
The part of Tobias Beckett is much like Harrelson's role in The Hunger Games – one of a rough-edged mentor. I asked if he had one of those in his life and he tells us about the time when he lived next door to Jack Nicholson and spent long stretches of time talking about life, the business and everything else. But when someone asks how much he has in common with Beckett – Harrelson gives an unexpected answer.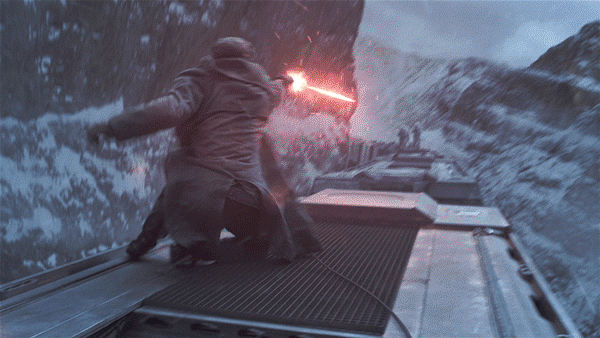 "I don't think I'm that," he admits. "He's a bit of a hard hardass. And he's kind of tough on Han. I think it's probably good if you're gonna want to try to make someone into a very street smart survivor in that universe, maybe that's how he had to be. But I wouldn't be like that. I mean, I can't even discipline my own child!"
Here is a fun video of some of the SOLO cast answering some crazy questions!
SOLO: A Star Wars Story is now playing in theaters! ENJOY!!
Check out my other interviews from this junket!
My review of the film