A Wrinkle in Time aimed high to ignite passion within young girls – and everyone else, but especially young girls. It's a story about female strength and friendship. It's nice to know the film is now out on Blu-ray™, 4K Ultra HD™, DVD and On-Demand, as well as digital download. That way the whole family can enjoy it together.
This is a story and an adaptation that lives on many, many layers. It goes deep, folks. Owning a copy of AWIT is an easy way to watch it unfold over and over to soak up everything from the universal messages of love, grief, understanding, as well as the visual delights.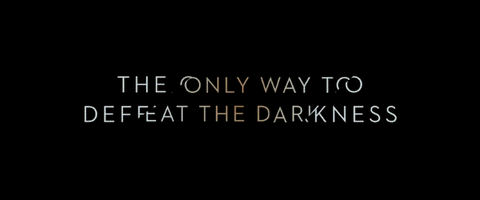 Based on the science fantasy novel by Madeleine L'Engle, the story is about Meg, a precocious 13-year-old, who has two scientists as parents and when one of them goes missing, she embarks on an intergalactic/time warping/mind journey to find him.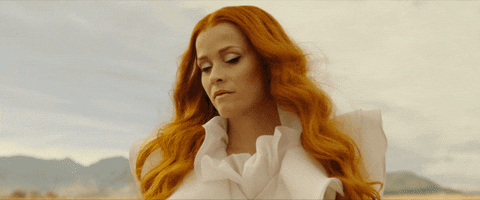 Helping her along the way are the Mrs W's: Mrs. Who, Mrs. WhatsIt, and Mrs. Which. They are wondrous, soulful mystical beings of goodness – and each has a lesson to teach Meg, but that only goes so far. With a new friend and her little brother in tow, the trio is forced to go it alone through space to find her father. With no adults to guide them, they have to count on each other to make it back to earth alive.
There are several reasons to check out A Wrinkle in Time on Blu-ray
First, the messages. The plot has many tendrils, but the core of it about the need to belong. To feel needed and loved. Self-love. Sharing love, having faith and being true. Accepting grief and sadness and processing those feelings in a healthy, truthful way. And who better serve it up than OPRAH?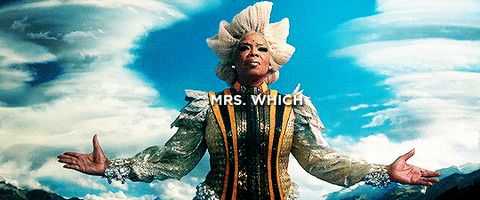 The Blu-ray has interviews with her, as well as other cast members and you'll see a lot of behind-the-scenes (and bloopers!) stories of how the movie came together.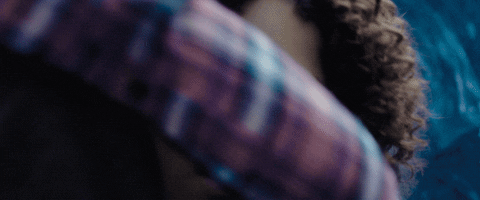 The costumes!
If you really go through the film and unpack every thread of every outfit the Mrs. W's wear – your mind will be blown. Or, you'll become 100% inspired at least! Each character has a unique vibe and an even more unique wardrobe collection to match.
Here is a snippet, but for a closer look, you'll find a featurette on the Blu-ray.
The audio commentary
So much went into the making of this film and you'll hear every detail of almost every scene from the crew. From conversations between co-stars to learning about the stunts needed to bring director Ava DuVernay's vision to life. Here is Michael Peña showing off some fancy lenses.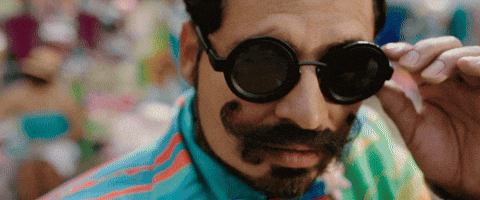 The adorable Deric McCabe!
Last month I was one of 25 bloggers who went on a press junket for Disney, and one of our interviews was with the young actor, Deric McCabe. This kid practically steals the show as Meg's little brainiac brother. In real life, it's easy to see why he shines on screen. He is the word EXTRA, defined!
These are photos of him happily working the stage as we entered the auditorium. See what I mean?
No matter what happens in Deric's life, he will always have a claim to fame. Not only can he brag about co-starring with Oprah, he can share another fact as well.
"The first time I met Oprah," he says. "Well, they make this really good popcorn and they make butter on it and put some cheddar on it, and we were doing stunt practice for the cave, and they sat it down on a mat. And then it wasn't her turn yet.
It was Storm, Levi and I's turn and she just started eating my popcorn. And she was like, 'Who's popcorn is this? This is delicious.' I'm like, 'Oh, that's me!' Oprah's eating my popcorn.
Can you imagine being in a situation like that – where Oprah helps herself to your beloved popcorn? I think I would have fainted!
He giggles and tells us one of his goals is to meet his idol, Scarlett Johannson. Mainly because she often plays a superhero and he thinks that's pretty cool. When asked what superhero he'd like to portray, he dismisses the question and says he'd rather be an Avenger…so he can meet Scarlett Johansson!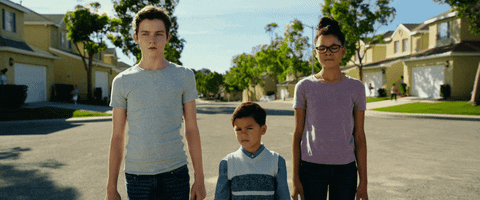 But as fun as acting in A Wrinkle in Time was, he admits there were times when he needed help. That's when mom and dad stepped in. Other struggles, well, he just had to handle them on his own.
"The end scene," he says. "It's a little brain. That was disgusting. And I had to cry in it, so that was hard. And Ava was like, 'Okay, we're going to do this.' And the brain was super sticky. So, it kept sticking to my back. So, I was like thinking of something to try. And the wardrobe person comes up and says hey, you have something in your back. Can you stand up and get it? And I'm like, 'Oh, God, I was just in the middle of almost crying!'