The Incredibles swept up more than $633 million dollars at the box office when released in 2004. It garnered rave reviews from critics and audiences alike and even won two Academy Awards.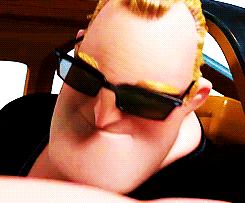 I was delighted to be among 25 bloggers invited to screen Incredibles 2, and interview the cast. The morning after seeing the film, we all filed into a Beverly Hills hotel suite and chatted with the actors. First up, Craig T. Nelson (Bob/Mr. Incredible) and Holly Hunter (Helen/Elastigirl).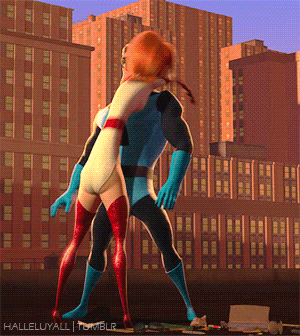 After the success of the original film, you'd think a sequel would have been put in motion ASAP, right? At least, that's what Nelson and Hunter assumed.
"The thing turns out to be huge, right?" says Craig T. Nelson from the front of the room. "So we're waiting to see when we're gonna do the sequel because (as) actors you're finding, or at least some of us find that we're not always working. And the third year comes… and the fourth year, and then you're going, well hell…"
At this point Holly Hunter chimes in. "And then the ninth year, and then the tenth year anniversary!"
We all break out in laughter, especially when Craig admits he worried if he would be replaced by a younger actor. And Holly thought something even worse – if their characters, Bob and Helen Parr, were even still alive in the sequel.
Their fears? Pointless. The sequel picks up minutes after the first film left off. And these seasoned actors pulled the transition off seamlessly.
Incredibles 2: Role reversal
Elasticgirl is at the center of the plot for Incredibles 2, which gave the story an interesting – and a quite timely spin: Mom saves the world. Meanwhile, Mr. Incredible trades in his super suit for an apron in order to run the household.
At first, this storyline appears light and entertaining, but once you take a step back, there are a few issues at the forefront.
Most notably, female empowerment.
"That's a little serendipitous, you know, " Hunter says. "That's an element, but totally by coincidence. And at the same time, it is in the air. Which is a great thing. It's a great thing for kids to see this movie, not just little girls but, but boys, too. It's great for everybody to see what men and women are capable of, that men are capable of being fantastic, nurturing parents. And it's fantastic and delightful to see Elastigirl living up to this gift that she has without any apology. She just is going for, and losing herself in it, which is a beautiful thing. I think also for mothers, it's great for a mother to be able to be fully engaged in something that has nothing to do with parenting, and I think that that's difficult for all of us to actually give ourselves license to just go that, that deeply."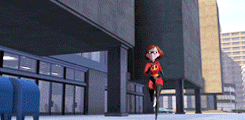 Even with the best intentions, we all know any animated movie is only as good as the actors who voice it. Holly and Craig did such a stellar job the first time around, they joke that they can't even speak a syllable in public without being recognized. Especially if it has to do with The Incredibles.
They give credit to one person – Incredibles writer and director, Brad Bird.
"This is the gift of Brad Bird," Holly says. "This is what Brad can do. When Brad cast The Incredibles, the original one, he didn't go down a list of actors and actress who were like the hot names of that moment. He had in mind – the sound of the movie. The sound of the characters together. Brad had a chemistry in mind that was audio, because that's the kind of guy that he is."
https://www.youtube.com/watch?v=NGkD-YNpqBA&t=411s
Raising voices
Each actor spent hours in a voice booth, with Brad at their side, coaching them on every inflection. And even though Elastigirl and Mr. Incredible are married with three kids, Holly and Craig only met face to face nine months ago.
But you'd never know that after seeing both films. The characters flow together naturally.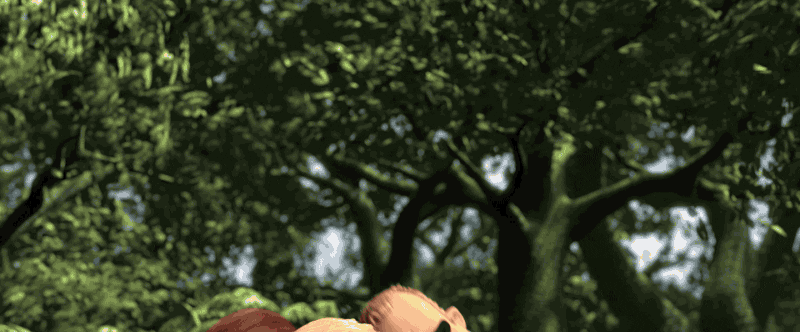 Craig is also impressed, but not just from the casting choices. He tells us he adores the story and the way the kids are portrayed. You won't find Mr. Incredible's offspring obsessed with smartphones or video games like so many of today's kids. He makes a series of gestures that relay his annoyance with smartphones.
"One of the beauties of the film was that nobody's doing that," he says. None of the family is doing it. They're engaged, and you know, Bob is trying to make himself work as a dad, and the kids are not going off on him and nobody's stuck here (he impersonates someone staring at their phone)."
Both actors are delighted at the thought of the new Incredicoaster opening at Disneyland, any of course, the slew of merchandise with their likeness.
Craig jokes that he knows one person who will be incredibly happy. One of his great-grandsons.
"His whole room is Incredibles!" he says with a twinkle in his eye.
Incredibles 2 opens June 15th, you can buy tickets here!