The wait is over – Incredibles 2 is finally here! 14 years can add a lot of pressure – after all that time, this sequel BETTER deliver the kicks. Well, you'll be happy to know, it does. I absolutely loved the original film and worried if this one could even come close. Sequels are tricky like that, sometimes they can make or break a movie franchise.
Before the third act, I already knew I loved Incredibles 2 more than its predecessor. And that's a big statement. But trust me, when you see it, you'll know why. It celebrates all things good – family unity, friendship, humor – and Jack-Jack!
The baby steals the show. and that's all I'll say about that!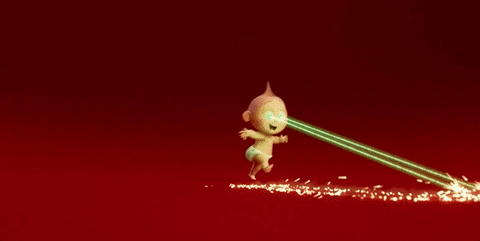 We are greeted by the Parr family moments after that original story left off – The Underminer has just made his appearance to the city. We see the family fly into action and the results of their gallant efforts are what trigger this new story. No spoilers!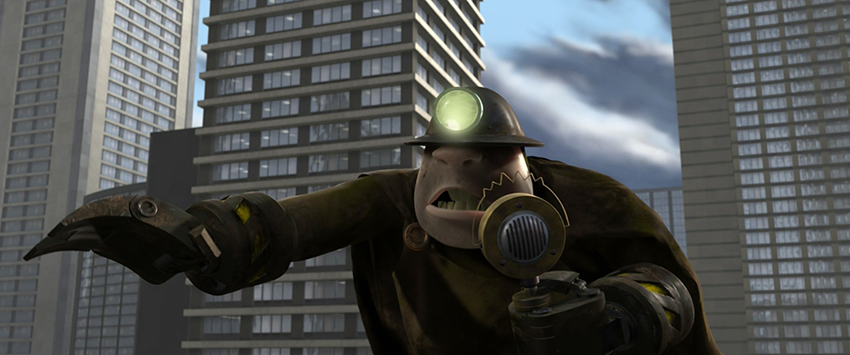 As expected, there are layers to unpack. Each character is richly developed with their own emotional crisis to solve. It strikes a nice balance between comedy and real issues that kids, parents, and siblings deal with every day.
From the rapid-fire hilarious jokes to the visual details in every scene (look for Easter eggs!), Incredibles 2 is pure summer entertainment. Especially with all the crazy taking place in the world, it feels great to escape for a bit and feel good – to laugh heartily and feel all warm and fuzzy inside.
Incredibles 2 isn't just about fighting the bad guy, jokes, and special effects. It's really about family bonding. This time around, Helen Parr/Elastigirl has to take the lead on a dangerous VIP mission, much to the dismay of her better half, Bob/Mr. Incredible. Even so, he doesn't question her, he supports and helps her do her thang.
He knows his destiny is to be a respected crime-fighting hero but has to settle for being the caretaker of the kids. There is no suit in the world that can help. Only an apron.
Helping Dash with math, emo Violet with her boy problems, and best of all – baby Jack-Jack, whose powers are developing by the minute. This storyline is incredibly endearing because while Mr. Incredible can bend steel with his bare hands, Dad Bob can barely zip up Dash's backpack in time for school.
It's a nod to stay-at-home dads who check their egos at the fridge and assist their kids to get through each day in a positive way. There's a scene where Bob is about to lose his cool but then realizes the situation, takes a deep breath and deals.
Hello – welcome to mom world!
At the opposite – and to me, the more important – end is Helen, Elastigirl. After compiling all the info she can about the project, she makes the decision to accept the task. While she is concerned for her kids, she trusts her hubby to hold down the fort while she saves the world.
Elastigirl represents all of us. We have mad critical thinking skills, a sixth sense, and do what we need to in order to get the job done. We don't rely on anyone to help us but aren't afraid to ask! And are proud of it all!
I don't know if writer and director Brad bird intended to make this message, but it's great to see Helen's confidence and focus. Like so many of us moms, she stretches in ways she isn't used to and we see her unapologetically kick butt.
She a great role model for not only women but young girls. Same with daughter Violet. She logically questions everything and isn't afraid to face her fears. There are other great female characters as well.
And the question I know you are asking – What about Edna Mode? Yasss, dahling – she's back and better than EVER! She brings wisdom, skill and plenty of laughs. We all want Edna as our BFF and stylist!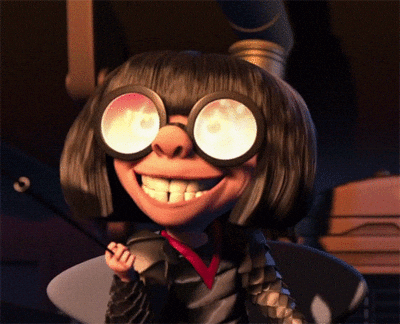 Frozone also returns as Bob's best friend and he comes in handy as always!
I don't want to say too much more, you just have to go see the film. Buy some popcorn, get comfy and enjoy the ride!
NOTE: It's a great family film, there are moments of tension, fast-paced action, and one dynamic scene with flashing black and white lights.
Incredibles 2 is now playing nationwide!
Here are some cast interviews I recently posted:
Always Cool: An Interview with Samuel L. Jackson
A Sit-Down with Holly Hunter & Craig T. Nelson
An interview with the writer and director of Bao, the wonderful Pixar short that plays before Incredibles 2
PixarFest giveaway – it ends this weekend, so hurry and enter!