I just returned home after a week in California, doing all things DISNEY! I was one of 25 bloggers selected to visit Pixar Fest at Disneyland as part of the Incredibles 2 promotions. It's been a year or so since I've been to the park and wow, so many changes have taken place! That's what makes these parks so fun, the attractions are constantly changing so you never become bored!
I'm also giving away a couple fun items I received on  my recent trips to Disneyland! Scroll down to see how to enter!
The biggest event happening right now is Pixar Fest – it's a marvelous celebration of all our favorite Pixar films – Toy Story, Coco, Monsters, Inc, Inside Out and of course – Incredibles 2! We clocked in ten hours and eight miles of walking to cover both Disney parks to embrace all things Pixar.
One of the things that blew my mind? Because we only had ten hours to cover so much, we were assigned two VIP guides to lead us. I didn't realize how exclusive this was until I began chatting with them.
Think of the VIP guides as human fast passes you can hire. They wear a special vest and lead your group through the park. You'll enter through the exit for the rides and you'll learn mucho trivia about each attraction.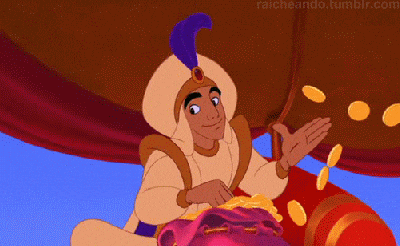 Granted, these guides are mostly hired by high profile celebrities and/or mega rich people. If Beyonce ever wanted to ride Guardians of the Galaxy – she'd hire a VIP guide. Hiring a VIP guide runs several hundred dollars an hour. So I really feel honored to have had this experience!
Pixar Fest was everything I expected and more. If you are thinking about visiting Disneyland, I highly recommend going this summer. Here are my top 5 reasons, but there are so many more! Pixar Fest only runs through September 3, which makes it all the more exclusive. Click here for more info and to buy tickets.
1. The visuals.
From the goodies for sale to the window displays on Main Street – there is eye candy galore. Instagram GOLD. Especially if you go during the day when the sky is saturated blue, it will make for a beautiful and bright backdrop for all your photos.
2. The glittered churros!
For real's, people. All over both parks are different flavored churros dusted in edible glitter. Each one is themed for a specific movie. Up, Coco, Cars, Toy Story, and A Bug's Life are among the themes you'll find.
3. And…all the other food!
Most of it looks too perfect to eat – but please, indulge!
My all-time favorite was the Pixar cake. I almost didn't try it, but after seeing my friends moan as they chewed each bite, I couldn't help but try it.
OMG. The top layer is lemon, the center is blue raspberry and the bottom is red velvet, and the frosting is cream cheese. It's moist, gooey and will make your eyes roll in pleasure. TMI? Sorry, but it's the truth.
We also had an exclusive meal at Alien Pizza Planet and met the chefs who created the menu!
4. Pixar Pier!
Pixar Pier officially opens June 23rd, but portions are open right now. It's a summer boardwalk at California Adventure that is themed around all things Pixar! From the snacks to the decorations to photo attractions and more. There are different shops to find exclusive items from the different films.
This is a delicious and refreshing lemon sorbet parfait!
I'm such a word nerd, I opted for mine in one of these cools cups that came quotes from Walt Disney!

5. Pixar Play Parade
This is a larger-than-life parade that runs down Main Street and through the main plaza every afternoon. The costumes are impeccable and there's lots of music, and bubbles that float down from the sky. The Pixar Play Parade is perfect for when your family needs a little break. you can nibbles on glittered churros, relax and enjoy the show.
BONUS! The Incredicoaster!
It opens June 23rd, and is the heart of the new Incredibles' Park in California Adventure. It's a mega rollercoaster inspired by the film. Imagine riding along Elastigirl or Mr. Incredible as they race to save the world – hold on because it's going to be a nailbiting and thrilling experience!
"A super combination of character figures, lighting and special effects will bring the action to life as the Parr family races alongside you in an attempt to catch baby Jack-Jack! In the video below, the Imagineers creating this experience tell you more about the Incredicoaster story and how they approach storytelling on a high-speed attraction." 
Photo from Disney Parks.
Here are some more pictures from my day at Pixar Fest at Disneyland!
Thanks for reading, and don't forget – Incredibles 2 opens June 15th!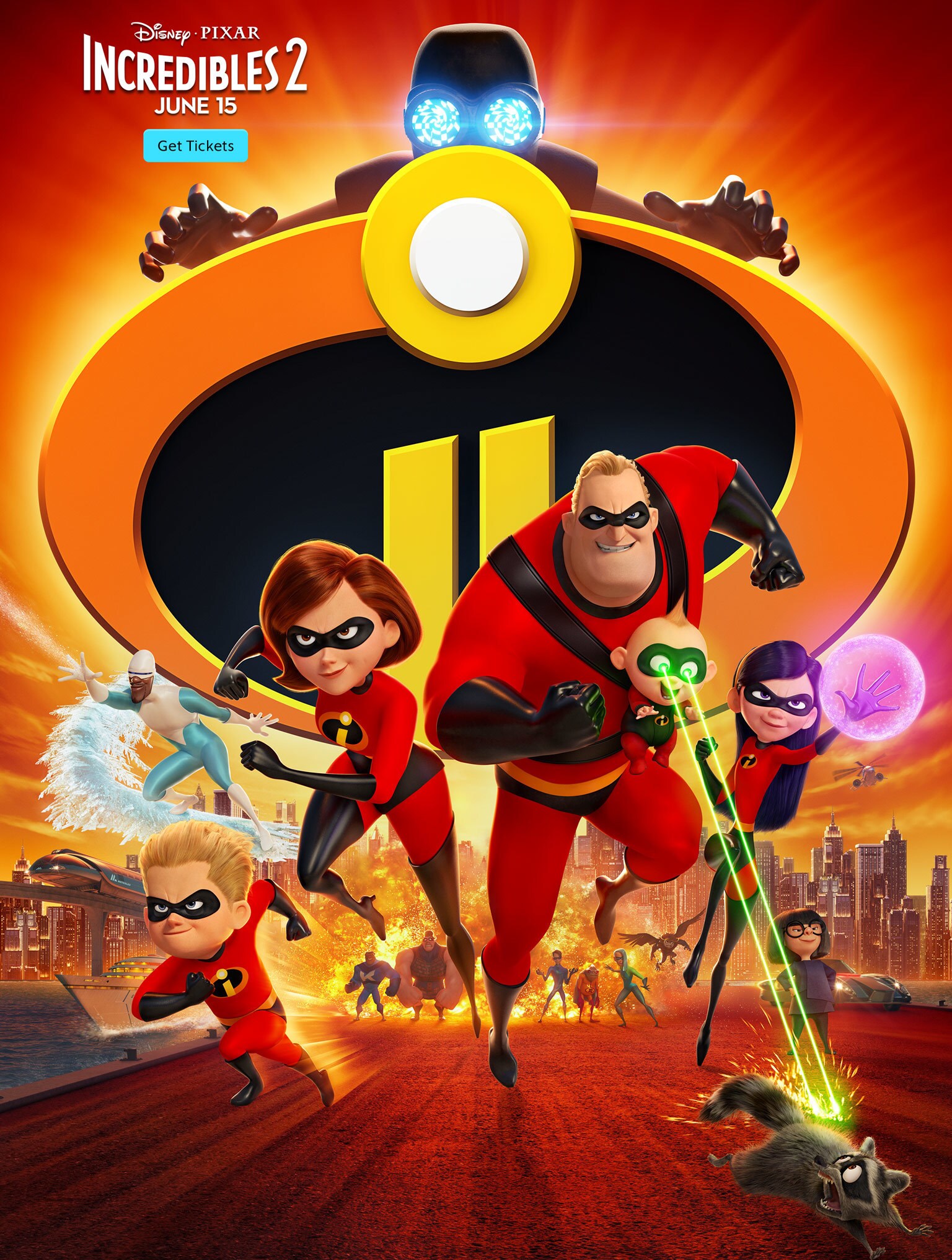 GIVEAWAY! Okay, you guys know how much love I have for COCO, right? Well, I have a couple of goodies to part with as a giveaway to one of you! To thank you for reading my blog posts! One id a set of exclusive COCO-themed Mickey ears, and a singing Miguel doll, brand new in the box!
Follow directions in the Rafflecopter giveaway box. This promo run through next Monday at 12 a.m. – and you can enter once each day! Good luck!