Imagine being alone in a room for 20 minutes with Samuel L. Jackson. What topics of conversation would you bring up? Would you feel intimidated? Think about it, this is the actor known for delivering some of the best movie lines in pop culture history.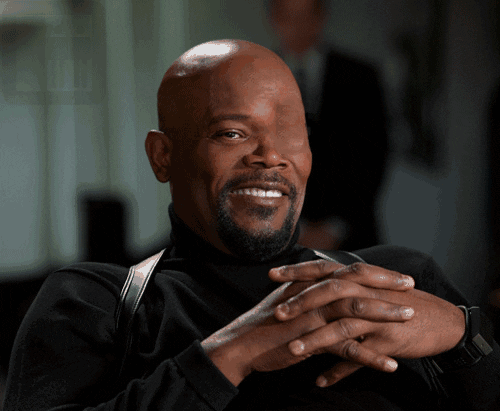 Yeah, so that happened. I was one of 25 bloggers selected to interview the cast of Incredibles 2, which includes the adored actor, who voices the character of Frozone. 
Frozone is Lucius Best – Mr. Incredible's BFF and one of the coolest superheroes of all-time, thank you very much. He's "the cat who's always chill" and saves the day by shooting ice (and freezing surfaces) with his hands.
One-by-one we took turns asking questions and waited with baited breath for Jackson's answers. And boy, did he answer! Sometimes saucy, sometimes sarcastic, but always sincere.
Someone asked him to name is a real-life superpower and without a pause he replies,
"Earning money for my wife and daughter – surviving thirty-eight years of marriage. Yeah, that's the superpower!"
I stood up and bravely asked the warm and fuzzy question if he felt the Pixar magic while bringing Frozone to life in Incredibles 2!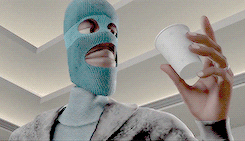 "No," he responds flatly.
Say what?
"Because in the end, it's all Disney," he explains. "It's like okay, that's Marvel. That's Pixar…It's just like doing any other acting job for me. You know, it's like when I'm in a booth doing a voice over or doing an audiobook or doing, you know, a vocal Capital One commercial. Just get in there and do it!"
The early years
Sitting at a banquet table in a Beverly Hills hotel suite, he leans in and draws a long breath when asked about a moment he would love to freeze in time. It's the first moment in the interview when he actually seems to be at a loss for words.
And we're loving it.
He finally exhales and chats about… Halloween 1976. New York City.
https://giphy.com/gifs/politics-barack-obama-W62Bt7SrvgzL2
"We, you know, were ready to conquer the world and be the best actors on the planet," he says. "And my wife and I thought we were going to be Liz Taylor and Richard Burton. It was a vibrant time in New York, there were so many of us there.  And it was a great time for work, and comradeship and all the people that we met, Morgan, Alfre, Denzel, and Wesley, and everybody was there working. And we all worked together, we ate together, we went to auditions together, we went to the same unemployment office when we weren't working. But, you know, vibrant times and learning times."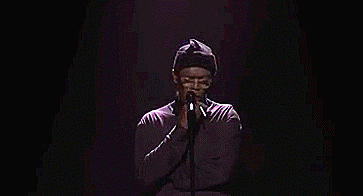 He has advice for those who want to follow in his footsteps.
"Do as much theater as you can do," he says. "Fame is a drug that these people, young people now have because it seems so accessible. But if you're serious, go to New York. Challenge yourself. On stage or off Broadway. Work with as many different kinds of actors and directors as you can. Learn the craft. Upstage downstage, stage right stage left, being dominant, being submissive on stage."
I hope it's still this good for all you NY troupers!! https://t.co/D9Whv1y8AC

— Samuel L. Jackson (@SamuelLJackson) April 17, 2018
He explains it's being in front of a live audience and hearing the crowd laugh, sniffle or sneer that offers the best lessons.
Sure, we know him these days as a cool guy who throws out F-bombs (which he says started as a way to curb a childhood stutter) and funny one-liners, but he admits it was a process to get there.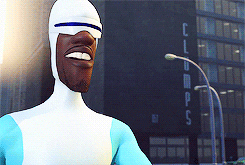 It's that no-nonsense edge we've all come to know and love. But we also discovered he has a softer side, especially when it comes to Frozone and Incredibles 2. First of all, he collects all his own action figures. And like the rest of us who enjoyed the 2004 blockbuster animated feature, he couldn't wait for the sequel!
Making Incredibles 2
He admitted "When are they going to make Incredibles 2" was one of the most asked questions on his Twitter feed. While everyone assumed a sequel would follow, Jackson noticed creator and director Brad Bird went off to make "real people" movies.
Jackson wondered if the film would ever come to fruition.
"I don't think they wanted to put it (The Incredibles sequel) in the hands of anybody else," he says. "It's also one of those kinds of things where the first movie was so perfect, and so awesome, that you got to say to yourself – 'Can we really do something that awesome and just a little bit more awesome the next time so it justifies us doing a sequel?'
The project is wrapped, and he gives it a nod of approval.
"I'm relieved now," he says. "I mean, that was a lot of pressure. They've made it, people can be happy…And I think they accomplished it, you know, I mean the movie is kind of awesome."
He points to a plushie of Jack-Jack, the baby superhero in the film, and smiles.
"And this dude gets to show off. "Jack-Jack. Jack-Jack. Jack-Jack!"