Sophia Bush, Incredibles 2 co-star, walks in our interview room and everyone sits up a bit taller than usual. And just when we've adjusted, she levels up – again.
"Oh I don't need this," she says, pushing away an unopened bottle of water. "I'm on a 30-day – well hopefully forever – 30-day no throwaway challenge." She then affectionately waves her metal water bottle at us and smiles.
Everyone in the vicinity can't help but grin back. Her energy is so positive, it's infectious. We know the next twenty minutes are going to be memorable. I was one of 25 bloggers chosen by Disney to attend the Incredibles 2 press junket, and the 35-year-old actress is on our Q&A roster.
She plays a new character in the Incredibles universe – Voyd. A young superhero-in-training with the power of dimensional teleportation. Homegirl can pop in and out of different dimensions with the flick of her glove-lined fingers. But what she is most known for is her admiration of Elastigirl.
We're talking hardcore fangirl!
Connecting with her character
Sophia says in real life, it was more Brad Bird who served as her inspiration for the gig. She looked up to him as a genius mad scientist to pull everyone's voice tracks together to create an incredible Incredibles 2 movie. But she knew it wasn't all up to him.
"I had to think a lot about who this girl is," she says about her character of Voyd. "She represents, to me, so many of the girls who I spend so much of my life talking to, girls that are in high school, college, post-college, trying to figure out who they are."
RELATED: Incredibles 2 free printables and coloring pages
"And the way that I related it was this, I thought a lot about being a young girl in this world of the Incredibles, who has powers, who thinks it's the coolest. And then you see people like you become illegal. And your parents tell you – you have to hide who you are because you could be jailed. You could be killed. You could be subject to harassment. But you grew up looking up to Elastigirl. She was on your TV."
Her passion shines through
Sophia's passion makes us all stop and realize this more than just voicing an animated character to her.
"I think about what the struggles are in society for people who are not accepted or people who are bothered because of their race, because of their gender, because of their sexual orientation. Elastigirl girl is Voyd's…idol who made this girl, who had to dim her light for so long, feel like eventually everything was gonna be okay. And you see her expressing her identity. Like, she has turquoise hair and a side shave. This is a bold expression of her inner radicalness, but she's had to hide her biggest magic. And she gets to meet the person who made her feel like one day it was gonna be okay."
She mentions that writer and director must be psychic because of the film's story fits the #MeToo narrative of women speaking up for themselves and owning their power. In the film, the parental roles are reversed. Helen Parr (Elastigirl) goes out to save the world, while her husband Bob (Mr. Incredible) has to cook, clean and care for the kids at home.
Sophia calls out the director on the topic. In many interviews, she shares how he goes light and says he just thought it would be funny to see Bob Parr freak out by the domestic challenges. But she says in reality, Bird considers his own wife as the ultimate superhero.
"This movie manages to talk about identity and empowerment with not an ounce of tension, with so much humor," she says. "It welcomes everybody to the table. I've not heard a single guy be like, oh, that's like a woman's movie. They love the movie."
I asked Sophia how she landed the role of Voyd. How did that perfection come together? Her eyes brighten and we know this story is going to be interesting. She adjusts herself in her chair and tells us about sitting in a restaurant one day, having a casual lunch with a friend when she received a text to open her email.
She tapped the screen on her smartphone to find an email from her agent… and an attachment.
"It was the actual letter from Brad Bird on Pixar letterhead offering me the part, telling me who Voyd was, asking me to come and join the Incredibles family!" she says. "And at the bottom of the page are all of the Incredibles family in, like, this beautiful 2-D drawing. I screamed so loud the whole restaurant turned and looked at me. I was morbidly embarrassed and also very excited!"
She explains how a while back she visited Pixar Studios. Little did she know the crew noted her signature raspy voice and vowed to find the perfect role for her to voice in a film.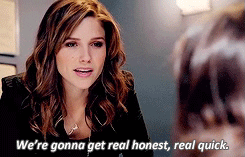 Her fans already know her from her work on One Tree Hill, John Tucker Must Die and Chicago P.D., but what they might now know is she is into women in tech, investing and social good. All of which she was able to talk about in our short interview.
"I've actually been investing in tech companies for about ten years," she says. " I think we have a problem in that women when they make any money at all – they're encouraged to donate to charity, which is something that I do. But men, when they make money are encouraged to become investors. And this is a major point of disparity in our society. There are ways to get women in the financial game that we don't talk about because we don't talk to women about money."
Next thing you know, we are all being coached by Sophia Bush, and we're loving it.
"You don't have to be Warren Buffet and be a billionaire and be 65 before you can be charitable or before you can start investing," she says. "That is a lie. Like, you can invest a couple hundred dollars here, a couple thousand dollars here."
Tech is also an area she holds dear to her heart. Which is why she loves her role as Voyd even more.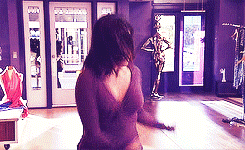 "My character is a woman in STEM," she says. "She literally manipulates space-time. It's so cool to me! So, to talk to women about how science, technology, engineering, medicine, these are fields that they should be in. They should be owning. That is very exciting to me!"
Incredibles 2 is now playing in theaters nationwide.
https://www.youtube.com/watch?v=GI8he-IbolA