Pressed flower crafts can bring a boost of beauty and life to your home decor. We all know having flowers in your casita brings fresh energy, but let's be honest. Fresh flowers can be…well, kind of a pain. You have to trim them, re-pot them if they grow too big, and water them on a regular basis. And with Americans already using 88 gallons of water each day in the home, caring for flowers can put a damper on your time and your water bill.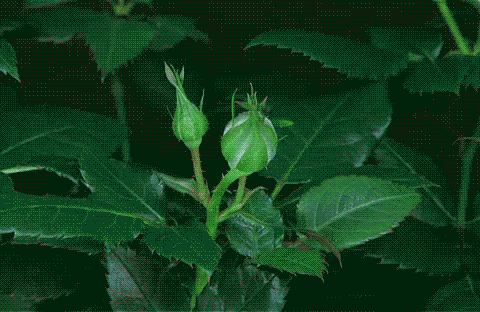 Here's an alternative to have the best of both worlds. Why not use those florals in a longer lasting way?
Pressed flower crafts are AWESOME because they are easy to make, and you can take the floral bouquets you receive and extend their life by drying out the pedals and making cool things.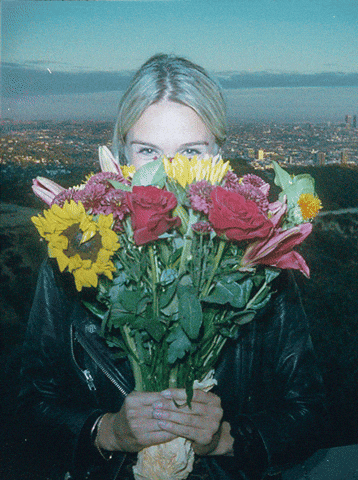 This video is by Mellison and I love it because it's so easy to follow!
Here are five easy, breezy crafts to make with pressed flowers.
https://www.youtube.com/watch?v=kWtAylJYhOY
Video by Okay Stafani. Candles are something great to have around your home, but they can sometimes be pretty expensive. Fortunately, making your own candles is super easy! And even better, you can add pressed flowers for added beauty.
To make these candles, you're going to need:
Glass jars of your choice
Candle wick
1 block of beeswax
Essential oil of your choice
Pressed flowers
Old paintbrush
Knife
Cutting board
Tin can
Saucepan
Start off by cutting the wax into smaller chunks. Place them inside the tin can, then place the can in the saucepan and add 2″ of water. Heat until melted, then lower the temperature until the water is simmering. Add a few drops of your essential oil of choice to the melted wax. To apply the flowers to the inside of the jar, simply dip the brush into the melted wax and apply to the flowers pressed along the sides of the jar. Anchor the wick by dipping the metal end in melted wax and pressing it to the bottom of the jar. Tie the wick to a wooden stick or something else that can lay across the top of the jar to keep the wick centered. Then pour the melted wax into the jar. Once the wax is dried, trim the wick to the appropriate length and light it to enjoy your favorite scents.
This one is from my friend Corinne from Threadbanger, she was inspired by these cool candles she saw on PInterest and decided to give this method a try! Now I want to as well!
Idea by TheCraftedLife.com Coasters are a staple in any home — but having ones decorating with pressed flowers is even better! There are a few ways to make pressed flower coasters, but both of these options are easy to make and will be a great addition to any home. Didn't these turn out gorgeous?
To make wood coasters, all you'll need to make is:
Coaster-size wood slices
Dried pressed flowers of your choice
Resin
Wax paper
Begin by placing your wood slices on a piece of wax paper. After positioning your dried flowers on the wood to your liking, mix the resin together by following the instructions. Pour the resin over the coasters, making sure to cover the entire surface evenly. After about 10 minutes, move the coasters to a new sheet of wax paper. Let sit for at least 24 hours and enjoy when they're completely dry.
To make glass coasters, all you'll need is:
4×4 inch glass tiles
Dried pressed flowers of your choice
E6000 glue
1/4 inch copper tape
Video by HGTV Handmade. Begin by placing your dried flowers one glass coaster and secure them with E6000 glue. Then place another glass tile on time, pressing the flowers in the middle. Use the copper tape the adhere along the edges of the tiles. Run a smooth object along the edges to secure and smooth the copper tape in place. Allow the tiles to set for a day, then they're ready to use.
Receiving flowers is often a special gift. In fact, 99% of people who receive flowers believe the person who gave them was thoughtful. So whether you were gifted flowers you're not ready to let go of or you're looking for a unique flower gift to give, give one of these crafts a try to bring some lasting flower decor into any home.
This one is by the wonderful Robert Mahar! By the way, you can see Robert in the new NBC series, Making It that airs July 31st! He makes the most beautiful crafts and is such a delightful person, I hope he wins! ANYWAY – in this video, he walks us through the process of making these lovely pressed flower monograms.
RELATED: More flower-themed ideas from Crafty Chica.
If you don't want to bother with pressing your own flowers, you can also buy them already dried and then spend your time making cool items for your home, like The Frugal Crafter did below!
I'm sharing this post today because guess what I'm doing later? Making pressed flower crafts! I thought it would be fun to share my inspiration research with you!
Let me know in the comments if you have any pressed flower craft ideas or any tips on pressing flowers!
Made your day be blessed with imaginary rose petals floating all around you!