Patrick is performing out of town tonight and at first, I had an entire to-do list planned for the night. But then…I just didn't feel like doing anything. Seriously, who tends to a to-do list on a weekend evening?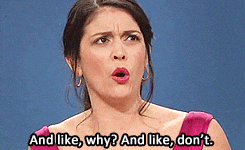 So here are some random artful thoughts!
This summer has been nuts with events – cool events, nothing at all to complain about! In addition to running Mucho Mas Art Space, I've been working on a couple new product lines, traveled to California for some pop-ups shops and Disney press junkets, and have been making art like a one-woman sweatshop.
My latest obsession is making these handmade, hand stamped clay bowls. I used my Crafty Chica Sizzix cling stamps and they worked beautifully. I'll have a tutorial soon!
https://www.instagram.com/p/Bk7-I3GAPPa/?taken-by=craftychica
That's why I haven't had as many DIY posts, I hope to get back on that soon!
Last week was the highlight of the summer so far.
We had our annual Phoenix Fridas birthday party, it took several months to pull it together, I'll have a post on that soon. Check out this new video we made! By the way, did you know there is a Phoenix Fridas website?
That wrapped up last Saturday night, and then I had to be at a speaking event early Monday morning for Facebook Community Boost Phoenix. It's a new program Facebook is rolling out all over the country. Their team visits different cities and offers two days of free Facebook and Instagram training for small business owners.
If you have a small business, check out their new educational platform Facebook.com/Blueprint. It has a series of free online workshops you can enroll in and learn to boost your biz. I have yet to try one out, but I will soon.
Okay, July is also Crafty Chica consulting month. It's an annual service I offer. This year I had 12 wonderful clients from all over the WORLD. I spend 2-3 hours on each brand – going over all their business angles and I work up pages of notes, feedback, and suggestions. I LOVE doing this, I love comingup with ideas for people!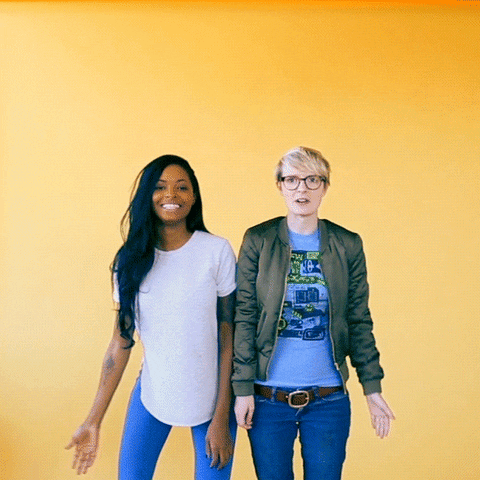 I put out a lot of energy and by the end of the night, I'm exhausted! I had 10 consultations this week, and two on Monday. These businesses are amazing, and I admit, I picked up a lot of inspiration for my own brand!
THEN…yesterday was the first day of our annual Phoenix Latino Bloggers Bootcamp, which I co-founded with an organization called Collectivo.
Here is this year's roster of bloggers!
Jenny Quezada https://jennyquezadatkd.wordpress.com/
Stephanie Vasquez http://www.azfairtrade.com/
Elizabeth Leon https://www.exclusivelyego.com/blog/
Perla Farias http://www.chicanamama.com 
Joe Ray https://omgpetart.com/omg-blog/
Vanessa Nielsen www.bilingualbookworm.com
Fabiola Rodriguez https://www.youtube.com/channel/UCQpbNHkXXGTLyKEHCqnganA
Carla Chavarria and Maximo Guerrera https://ganazapparel.com/
Jasmine https://www.youtube.com/channel/UCMoTGi_LV40hYlhA4mJz8Kw
Aside from that, I was recently approached by two different book editors about authoring more non-fiction titles. I had put my book career on hold trying to finish my third novel, but I am now moving forward. I miss working on books. I miss writing and journaling here on this blog, I plan to post more.
So last night I set up my to-do list and began to organize my work area when all of a sudden, I stopped and thought – "It's flippin' Saturday night! No work!"
And then I pulled out my watercolors! I watched The Mountain Between Us and LOVED that movie! Much different than I expected. It's a love story! I had no idea (I hadn't seen the trailer), I even cried at the end.
It helped me clear my mind and just let myself go with the flow. That's the best kind of creativity.
After I finished her, the phrase "seeing is believing" popped into my head. Maybe the movie about people struggling for survival in the snow pushed me in that direction. Anyway, it worked!
When it comes to scaling up a portion of our lives, we first have to have the end goal vision in our minds. That's how I roll. Before I invest my time and energy into any project, I always come up with the end result I want to see.
It really helps me stay focused. This image captures the feeling of visualizing the end goal!
I realized when I paint women, I often go for a smooth, even skin tone, and this time I played around with different shades in random places around her face. That's what I love about watercolors, they are so blendable. I feel like I'm forever practicing my drawing skills, trying to improve, but it's a slow process. And it can be discouraging when other people make it look so easy!
I don't let that get to me, I just love to keep creating and sharing the process. Life would be boring if we only shared the perfect end result, right?
Alrighty, now it is Sunday morning and I'm going to dive into this book project. If this gets the green light, it will be my 10th book – and maybe even the one with the broadest reach, it's a very beloved subject matter. That's all I can share right now.
Ohhh! And if all goes as planned, I should be leaving one week from today to Oaxaca for the annual Guelaguetza celebration. Our blogger group will also visit indigenous textile designers, a food tour, shopping, the ruins, and more.
I'm a wee bit nervous because we don't even have our flights yet, they are supposed to come tomorrow. I am going with the flow, not stressing, praying for a smooth and fun-filled adventure of a lifetime. Two of my favorite blogger amigas are also attending so I'm really looking forward to the trip.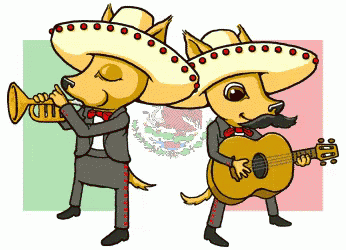 I have NO idea what to expect. I've been to different parts of Mexico many times, but mostly day trips from the cruise. And then we had out San Miguel trip, but that was a personal vacation and we went at our own pace. So we'll see how this all unfolds. and I've blocked off the entire week, so if the trip does fall through, I have seven free days to relax!
Have you been to Oaxaca? If so, please leave me some tips in the comments, I'd love to read them!
One more thing – have you read the book Crazy Rich Asians? I listened to it on audiobook last month and loved it! The movie version comes out in August, here is the trailer. It looks pretty fabulous! It's about a wealthy bachelor who falls in love with a middle class girl and brings her home to meet his family, which doesn't go over quite well. I didn't love the ending of the book, I felt it needed a bit more wrap-up. I hope the movie version handles it better.