Let's try some healthy juice recipes! These are as interesting as they are tasty. Experimenting with juice flavors and combinations is reaching quite an inventive peak right now in stores and in homes. According to Fona International's 2016 Trend Insight Report, 40% of Millennials (and likely other age groups too) are bored with the regular fruit and juice flavors. To attract this young demographic, brands, manufacturers, and businesses are starting to offer customized juices and unique flavor blends.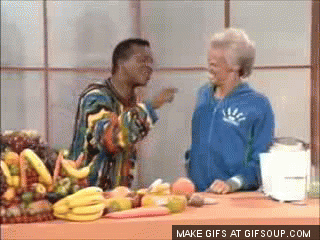 Hmmm, how can we DIY this? Easy, read below! If you have a juicer at home, you can skip the fancy juice bar and try these deliciously healthy juice recipes!
Ananas de Panna
Ananas de Panna is made of fresh pineapple pulp blended with cumin powder, black salt, and lime juice. On a gas stovetop or on a grill, roast the fresh pineapple until it is well-cooked. Peel it and cut it into small cubes, and then juice the cubes. Add black pepper powder, black salt, and a bit of sugar to the pineapple juice. You'll then squeeze in the lemon and chill the mixture. When you're ready to serve your fresh juice, garnish with roasted cumin and chopped mint.
Kale Kickstart
This juice's kale centerpiece packs it with nutrients and the fruits you add in give it a fresh taste. For complimentary flavor profiles, use bananas, oranges, strawberries, and carrots. First, quarter one orange and remove the peel if you don't want any bitterness. Halve one cup of strawberries and hull them so they're stemless. Then, following your juicer's instructions for normal juicing, juice the orange, strawberries, three carrots, and two kale leaves. Switch your juice strainer to the coarse setting, then juice one ripe banana into the mix. You can drink it immediately, or let it chill for an hour.
Ginger Zinger
With a spicy kick of ginger, this juice is great for soothing your throat or clearing out your sinuses. Apples, carrots, and lemon balance the ginger to give it a sweet taste. You'll first want to cut two apples into eighths and remove the peel on your lemon to avoid bitterness. Then, juice the cut apples, five carrots, a half inch of fresh ginger, and one-fourth of the peeled lemon. With this health-conscious juice, you also have the option of chilling it for an hour or enjoying it immediately.
Very Berry Khatta
The Very Berry Khatta contains tangy notes of mulberries, orange, lime, grape juice, and kala khatta (blackberries!). Juice two mulberries, one orange wedge, and half of a lime together. Then add grape juice, khala katta syrup, black salt, and mix together. Pour the mixture over crushed ice and garnish with two more mulberries, two lime rings, and pomegranate to serve this refreshing juice.
All you need to enjoy an amazing, store-like juice is a quality juicer and the will to mix together your favorite fruits and vegetables. Experiment, have fun, and juice away.
Happy juicing!