When it comes to painted table ideas, some people are going to be mad at me for this project. I hope not though, because I love it and that's what counts! It's a beautifully carved wood masterpiece from Mexico that was gifted to me by my friend, Jen. She had it for years and when her family decided to move out of the city, she needed to unload her furniture. I scooped up this baby in a heartbeat!
It has a large glass cover so it's nice and smooth on top. We removed that in order for me to paint it. Wow, it's crazy to think someone went in and carved this section by section! I swore to do it justice and show it off in our retail store, Mucho Mas Art Studio.
How to get started
First thing, talk to your table and create a relationship with it. Let it know a new, exciting adventure is to come!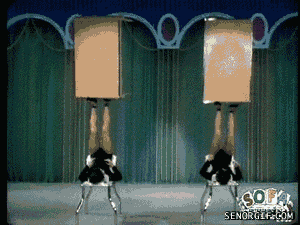 I'm corny in that I feel objects have energy and here I was invading the personal space of this former family sacred gathering space. I wanted to ease his nerves(yes, he's a guy).
So if you do this, um – yeah, give it a pep talk. Let it know it's going to be the STAR of the room!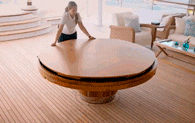 After I finished my conversation with my new amigo, I scrubbed him cleaned and then sanded down the areas where I planned to paint. I used acrylic craft paint and assorted sizes of brushes.
I didn't do any more critical thinking and just dove right in, starting with tickling the center flower with my brush and color.
I quickly learned I needed to base coat the whole thing…
I'm not gonna lie. At this point, I seriously regretted my choice to do this project. I kept thinking what would the woodcarver think of me? Would he be furious? Who was I to think I could improve upon his hard work?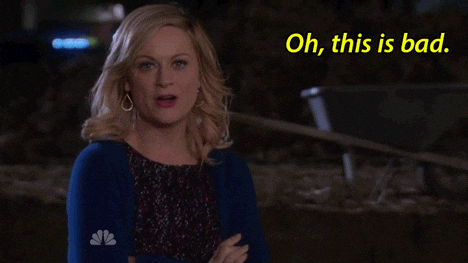 But you know what? I'm an experienced DIY-er.!If anyone could make it work, I could! Plus, I had already gone too far to go back. I had to push through and visualize the end result. Do this table justice!
My inner crafty cheerleaders helped. Sort of.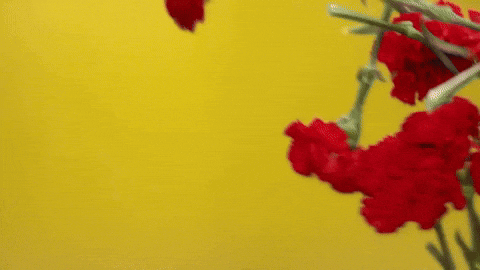 And here we go, it's coming together! I added highlights and that really made it all come together. My anxiety backed away slowly while my anticipation to finish took over! I added a few more details and then varnished him to seal in the paint. I let him air out for 24 hours before placing the glass back on top.
Sooo cool! It makes me happy, I feel like it has new life. We use it as our craft and activity table at Mucho Mas Art Studio and it's been at the center of many wonderful, deep and meaningful conversations. It's provided support for many craft projects.
It radiates with creativity!
Here are some video painted table ideas I found to inspire!
Come back and share pictures of what you made!
My painted table, it's my fave!
Related: My IKEA RÅSKOG Utility Cart Makeover