In the mood for a vegan burrito? First of all – random trivia – did you know there 67,391 restaurants in the United States that serve a burrito?
We LOVE our burritos!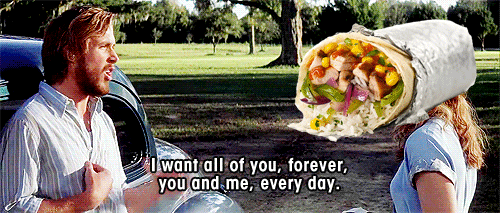 But you know what? Even with this crazy number, it's a challenge to find a vegan burrito. So let's take matters in our own hands – literally and make our own darn vegan burrito!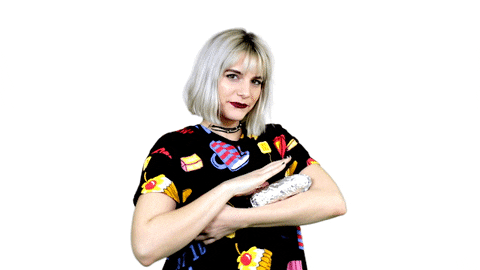 Easy Vegan Bean Burrito
A classic alternative to a traditionally meat-filled burrito, the vegan bean burrito is based in the beans that are already a staple in Mexican dishes. This recipe makes two glorious burritos and takes a total of about twenty-five minutes to make.
Ingredients:
Whole Wheat Tortillas: Can be store-bought, or make your own with:

One cup of whole wheat flour
One-third cup of water
One teaspoon of salt

Two teaspoons of rice (brown, white, black, or red)
One-half cup of beans (kidney, black, or pinto)
Three ounces of salsa
Half of a green onion, finely chopped
Half of an avocado, sliced
Two teaspoons of corn kernels
Two leaves of lettuce, shredded
Half of a medium fresh tomato, chopped
Three tablespoons of red bell pepper, sliced
Salt, pepper, and cayenne
Instructions
If you are making your own tortillas: Combine flour, water, and salt in a bowl and knead on a floured surface until soft. Divide the dough into two even balls and roll each flat into the shape of a tortilla with your hands or a rolling pin.
Use a non-stick skillet and heat your stovetop to medium-high heat. Place each tortilla into the pan for 30 to 60 seconds, until it starts to turn brown, and then turn over. Let them cool before filling.
Mix together salsa, beans, and green onion and slightly mash with a fork.
Use the salt, pepper, and cayenne to season the mix.
Fill each tortilla with half of the filling mixture and half of the brown rice, avocado, corn, lettuce, tomato, and bell pepper. Don't fill them too full, or else you won't be able to roll them.
Fold in the sides of the tortilla and roll into a tight burrito, making sure its closed on all sides.
Place each burrito seam side down in a frying pan and grill over medium-high heat for about three to five minutes, or until they are brown and crispy. Flip the burrito and grill for the same amount of time.
Top them with salsa, or guacamole and gobble to your heart's content!
While this is the classic, you can mix it up with your personal favorite ingredients or ditch the tortilla and make a burrito bowl. Whether you remix it as a breakfast burrito or sprinkle on some vegan cheese, it's sure to give you that perfectly crunchy, creamy, and savory goodness of a burrito!