This is a sponsored campaign with Amazon Prime. all ideas and opinions are my own.
This DIY llama boxtume is the perfect way to turn heads this Halloween. What's a boxtume you ask? In case you missed my delicious DIY boxtume last year, #boxtumes are creative Halloween costumes that you can make at home using Amazon Smile boxes and crafting supplies around the house. They can be as simple or elaborate as you'd like and you'll be happy to know that this is made from only three Amazon Smile boxes! After you open your Prime deliveries and squeal in delight – save the boxes to make a boxtume!
Aside from your boxes, you'll need felt, glue and embellishments. That's it.
You can totally do this.
And hello, llamas are so cute and so in season!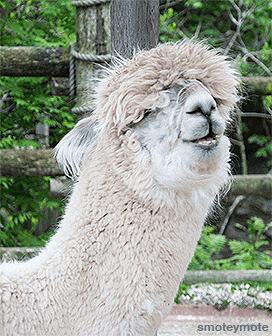 Llamas can be any color you want – use your imagination. I went with tan because I had a bolt of tan felt in my studio, but you can use white, pink, etc. The first step is to build the foundation of the llama with the boxes. Then decide if you want to use paint, papier mâché, fabric or felt to bring him or her to life.
SUPPLIES TO MAKE A LLAMA COSTUME!
Large Amazon Smile box
Medium Amazon Smile box
Long box
Duct tape, masking tape, hot glue
Scissors, craft paint brushes
Felt or fabric
Watch my video to see how to put construct your llama!
Once you have your pieces, use tape to hold them together and then use hot glue or extra strength glue to secure them even more. You want a sturdy llama!
Cut out the ear and leave a long area to glue to the back of the head and inside the neck of the box, this will help it be stronger.
COVER YOUR LLAMA!
This is where you add the personality – you can use paint or fabric or papier mâché. I used felt. Check out your local fabric store to buy large pieces and hot glue in place.
You can use ping pong balls for eyes, or like me – just cut up another Amazon Smile box and make eyes, eyelids, lashes and the pupil. Paint and let dry.
Llamas are known for their crazy teeth, so have fun and cut up some chompers from cardboard. Use felt shapes to form the nose and lips. I also used hearts for the cheeks.
For a super cute look, you can use more felt to decorate the sides and neck. I used pompom trim from the craft store, or you can make your own.
Add even more touches as you see fit – faux fur on the head, straps to wear the boxtume over your shoulders, even darker colored felt for accents.
Now go out and let your llama roam the land! Special thanks to my friend Dania for modeling this boxtume for us! And thank you Tres Leches Cafe for letting us use their patio for the photo shoot!
And thank YOU for checking out my DIY llama costume! 
And don't forget to check out my cake slice boxtume from last year!
Are you feeling ready to make your own #AmazonPrime #boxtume? Show off your original creations this Halloween!