Happiness is trying out new art supplies – like these Graphix Aqua Pens and Fineliners from Marabu Creative! My dear friend Lisa Fulmer sent me a collection of color packs to play with and I couldn't stop drawing! That's a good sign, right?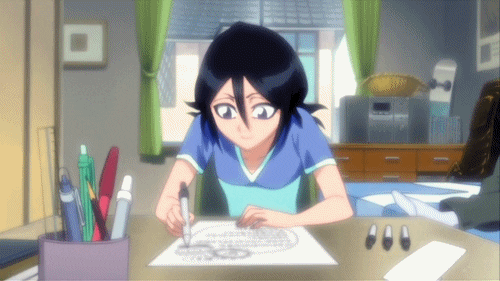 For my design, I was inspired by my friend Ammie Williams – I saw her teach a ceramic plate class and she showed how to draw and paint a cute trailer with a Christmas tree on top.
https://www.instagram.com/p/Bp5cdRNgXK4/
I didn't have time to complete the class, but I did sketch out my own version in a small notebook.
I live in Phoenix and it's all about that cactus life, you know?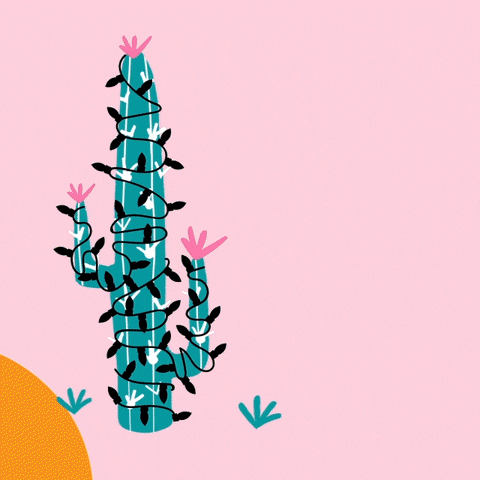 I wanted to do a monoprint session, but then decided to use the design for the Aqua Pens!
NOTE: If you have trouble drawing, simply use transfer paper to get the design you want.
I used heavyweight watercolor paper and taped it to the back of a matte frame and then sketched out the design with a pencil. Then I outlined everything with the Aqua Pens.
I really loved that they have an array of super bright colors and each one comes with a brush tip as well as a fine point tip. I also like that they are very affordable, a little over a dollar a pen!
You can find these pens at most craft and art supply retailers around the country and online. Visit the Marabu website store locator!
Once I outlined everything, I then used a fine liner brush, and a medium liner brush and water to fill in between the colored lines. It blends beautifully! I had so much fun, I even decorated the mats! The cool thing is now I can make prints of these to use as holiday cards, or sell them in my studio as originals!
Check out Marabu's site to see more about the Graphix Aqua Pens!
In addition to the pens, Marabu also has a collection of other supplies for mixed media – such as ink sprays, pens for glass, art crayons and more!
RELATED: Reverse glass painting
https://www.instagram.com/p/BouCXPwn7H1/
https://www.instagram.com/p/BoMiWVaHAJA/
https://www.instagram.com/p/BmzY_bBn0cf/
This is something else I liked about the Aqua Pens, if you use them for lettering, you can get the look of watercolor and brushes, the colors come out "washed" and different thicknesses, like the picture above!
Thank you to  Marabu for sending these awesome pens, I'm excited to do more with them!
And make sure to follow Ammie! She is so talented and inspiring and always posts such great ideas!
https://www.instagram.com/p/BpSCHtugNN4/
#MadeWithMarabu