Check out this DIY for a Mason jar gift card holder. You can't go wrong with Mason jar crafts, but this is a fun one! I made these for Christmas, but you can adapt the idea for any gift occasion. What really brings these to life is the little strand of lights inside. okay, let me show you how to make these!
Mason jars are a versatile and trendy item that can be used for all sorts of creative projects, including gift-giving. One fun and unique way to use mason jars is to turn them into holders for your gift cards!
What is the alternative? A boring envelope? No, we can do better!
This is a great option for those who want to give a thoughtful and personal gift but may not have a lot of time to shop or are unsure of what the recipient would like.
Plus, mason jar gift card holders are easy to make and can be customized to fit the recipient's interests and style! And even better, you can fill it with all kinds of cheery items for the season!
Mason jar crafts never go out of style
Did you know Mason jars are named after John Landis Mason, who patented them in 1858?
Known for a wide mouth and screw-on lid, they are ideal for canning and storage – and crafts! The screw-on lid creates an airtight seal, which is necessary for canning.
While they are made of glass, which is a non-reactive material, there are lots of spin-off versions. These usually aren't for canning but more for decorative use, hello Mason jar crafts! This means that the contents of the jar will not react with the glass, preserving the food inside.
Mason jars are available in a variety of sizes, from half-pint to gallon. They can be used for canning fruits, vegetables, jams, and more.
Here is a super "bright" idea for the holidays – make Mason jar gift card jar lights! I used a set of battery-operated mini-lights to go inside the jar, as well as a wrapped gift card. These look magical under the tree because you can set them to dim, flash or just leave on a steady illumination.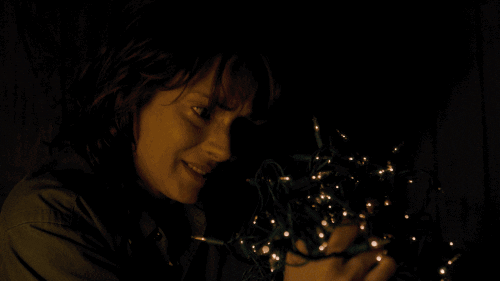 I love this idea for a Mason jar gift card holder
it's an enchanting way to liven up your gift giving. You can't go wrong with any Mason jar craft. Here are some ideas!
Stocking stuffers
Office gifts
White elephant
Advent calendar (starts December 1st)
Christmas Eve
Secret Santa
Supplies to make a Mason jar gift card holder
(these also work great for any other Mason jar crafts)
One more light option: You can mix and match the size of the jars with the lights. There are so many variations of color, size, etc.
Wide velvet ribbon
Dry adhesive to secure ribbon
Holiday dimensional stickers
Holiday washi tape
Twine
Directions
Start by wrapping the gift card with the ribbon.
This is where the surprise comes in – otherwise it looks like a jar of lights, but really there is a treat hidden inside!
I used dry adhesive to connect the ribbon.
Add the batteries to the pack and wrap the cord around the pack. Set the gift card on top and slide into the jar. Stuff the lights in the front. Or you can arrange them throughout the jar – especially if you are using a bigger jar.
I used washi tape on the sides to hide the battery pack.
Add the sticker to the front of the jar.
You can add a gift tag or even a photo of the person on top of the jar.
Wrap the twine around the border of the lid to give it more character!
RELATED Mason jar crafts:
Thank you for checking out my Mason Jar Gift Card Jar Lights project!
All about Mason jars
Mason jars have become increasingly popular in recent years as a way to store and serve food and drinks. There are a variety of different types of mason jars available, each with its own unique feature.
The most popular is the regular mouth jar, which is ideal for storing and serving smaller items such as jams and jellies. These jars typically have a capacity of around 16 ounces.
Another popular version is the wide mouth jar, which is perfect for storing larger items such as fruits and vegetables. These jars typically have a capacity of around 32 ounces.
There are also mason jars designed specifically for canning. Finally, there are mason jars designed for decoration – these are my fave! These jars often have unique shapes and colors, and can be used to create beautiful centerpieces or displays.
Mason jars are a versatile and stylish way to store and serve food and drinks.
With so many different types available, there is sure to be a mason jar perfect for your needs!
What Mason jar crafts are your favorites?
Other gift card crafts: