I'll get to my trip to Mexico City in a sec, but first…I've only had a handful of blog posts this month, but for good reason! I'm authoring my tenth book! I spent much of the summer working on the writing samples for the publisher, and just as I let it go to the universe for "whatever is meant to be" – I received that golden email of approval! It's by Adams Media (Simon and Schuster) and it comes out this July!
Forever Frida: A Celebration of the Life, Art, Loves, Words, and Style of Frida Kahlo
Now the hard part – pulling together all the research and writing the manuscript. When it hits store shelves, I know it will be a fun hardcover that I like to think of as a fan girl's guide to Frida. But today, I'm going back and forth between freaking out and am muy…muy.. excited!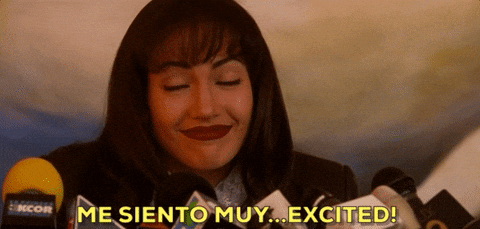 There are already so many wonderful books out about Frida. I'm working hard to dig deep and find some little-known facts about her. In order to truly capture the vibe, last month I reached out to my friend, Rose, who recently launched a travel agency – Dulce Vida Travel. I told her about the book and she offered to not only set up a Frida-themed trip to Mexico City, but also join me. I brought along two friends and we made it happen. Everything fell into place!
It truly felt like Frida gave me her blessing.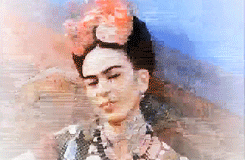 The focus of the trip was to visit Frida's hometown of Coyoacán, as well as her favorite places to people watch, eat, shop and paint. I'm saving most of that experience for the book, but there is so much more to share about the trip.
About Mexico City
This post is an overview, but stay tuned for more specifics on the places we ate, visited, and shopped. The first thing I want to share is about Mexico City in general. I'll admit, I felt really nervous – I don't know why, but I expected it to be very gritty and scary. Funny how society puts these stigmas in your brain and you don't even realize!
When in fact, Mexico City is a bustling, beautiful location with grandiose sights on every corner. I stayed alert – "trucha" as my husband says, but I never felt frightened. Okay, maybe in traffic a few times, lol! CDMX reminded me of New York City. Fast-paced, very concentrated, something for all the senses. We met people from all over the world, ate food from different cultures, heard different languages, there are museums everywhere – not to mentions street art, parks, high end and market style shopping, crafts, y mucho, mucho mas.
Rose used Airbnb to rent a condo in the Polanco district. 
Not only did we have a cushy four-bedroom pad (we didn't even use one of the rooms), it came out to $80 per person for the entire stay. We used a combo of taxis and Ubers to get around the city, which averaged about $4-5 each. right now the rate is 20 pesos to the dollar, which is awesome. Our gourmet, lavish meals never topped over $15. You can find all kinds of cuisine in Mexico City – we had Italian on the last night – perfecto!
And the people? Soooo gracious and kind. And helpful. 

Warm up those legs
As far as getting around, be prepared for STAIRS. Lots and lots of stairs, and cobblestone streets and high sidewalks. Bring your best sneakers. I suggest wearing a crossbody bag, I wore a big one to hold my purchases. Practice your Spanish too. While many people are bilingual, it's just more respectful to try your best to speak Spanish.


As expected – coffee is everywhere and it's served super fancy. From cappuccino to mochas to straight up black, there's a cup for everyone. I really loved this area because you could walk in any direction and find cool restaurants and shops.

https://www.instagram.com/p/BqjIdM2lqEm/
https://www.instagram.com/p/BqVLAs_FUbp/
https://www.instagram.com/p/BqSD1dAlDTx/
https://www.instagram.com/p/BqQPXZll5FW/
In the courtyard of La Casa Azul.
Alrighty – guess what? In two days we leave for San Miguel de Allende – I'm leading a tour group of 25. It's going to be just as poppin' as this trip. Follow my adventures on Instagram!