This is a sponsored post with The National Hispanic Milk Life Campaign and Dime Media.
In the mood to be a lil' extra? These Glittered Tres Leches Donuts will steal your heart – and your taste buds! They are just the right amount of decadent. And you can decide to bake your own donuts, or take a shortcut and buy them from a local bakery.
Here's a video of how I made these!
https://www.instagram.com/p/BrWGRWsgm9k/
I love this idea, especially for the holidays because it's a time for everyone to come together and enjoy quality conversation – and that usually comes with food. Milk is a big part of family meals – from sauces, beverages, side dishes, and even entrees – it's everywhere. There are so many creative ways to incorporate milk into everyday dishes.
The real delight for this recipe is from – you guessed it – the tres leches (three milks) we'll be making! Milk is the star ingredient!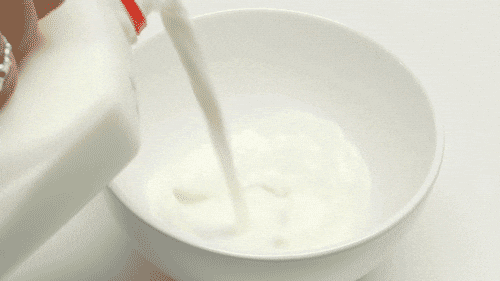 Random fact about our favorite ivory beverage – according to the Dietary Guidelines for Americans, calcium, potassium and vitamin D are three of four nutrients many Americans fall short on in their diets. And milk is the top food source for all three of these! And there are so many delicious ways to work it into your family's meal plans. And milk has no added sugar and contains 8-grams of protein in every 8-ounce glass.
Alrighty, amigas, let's do this!
Ingredients for Tres Leches Donuts!
1 cup of whole milk
14-ounces of sweetened condensed milk
1/2 cup heavy cream
2 cups powdered sugar (set aside to use for the glaze) for the glaze
Directions:
Combine the three milks into a saucepan.
Heat on medium high until it all comes to a boil.
Stir – never stop stirring! If you don't stir the mixture it will scorch!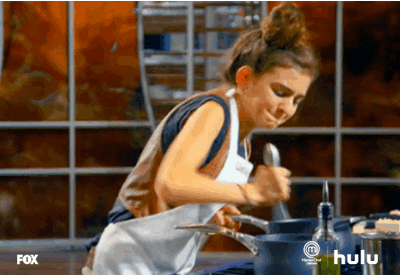 After it comes to a boil, lower the heat to a simmer and let the sauce thicken. Keep stirring…then remove from heat and place in fridge to cool about an hour.
While the tres leches sauce is cooling, take your donuts and use a chopstick or even toothpicks to poke 10-12 holes on top.
More about milk: Did you know it has proteins and nutrients kids need and serving a glass of milk with a snack is a great way to get the job done! It's an easy way to make sure kids are getting the recommended servings of dairy milk and the nutrients they need to grow up strong.
Visit https://FuertesConLeche.com for more information, tips from experts, and all kinds of other tasty recipe ideas your family will love!
Remove the tres leches from the fridge and remove a cup to make the glaze later. Spoon the tres leches all over the donuts. You want the liquid to absorb inside the donuts to make them juicy and moist.
Sure you could leave them like this, but how about we give these more life? Add the cup of the sauce you set aside and pour it into the powdered sugar. Mix it until it creates a light frothy glaze. Then drizzle over the donuts.
The last step is to add a sprinkle of edible glitter on top – especially for the holidays!
Related: How to Make & Use Strawberry Milk