Disney's The Little Mermaid debuted this month as part of the Walt Disney Signature Collection. As of today, it is on digital, 4K Ultra HD, Movies Anywhere, and on 4K Ultra HD and Blu-ray™ – I think that's a great reason to make a set of Mickey ears! I'm also giving away two digital copies of the film, complete with extra featurettes, scroll to the bottom to see how to enter!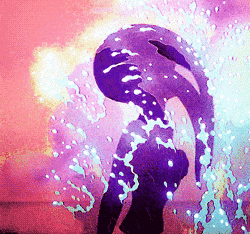 The classic animation, musical numbers and loveable characters are high-ranking of course, but you know what I love best about The Little Mermaid? The color combo of RED, TEAL, and PURPLE!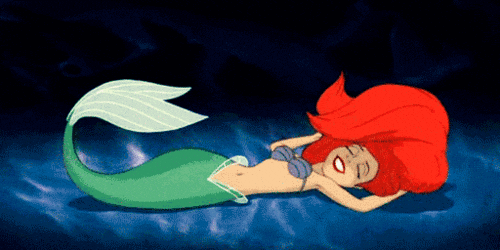 So let's get started on this project!
How to make The Little Mermaid Mickey Ears
Headband and two round box lids (found at the craft store)
Hot glue and white craft glue
Pictures of Ariel, printed on heavyweight glossy paper
Teal glitter
Teal yarn
Embellishments
Fork
Seashells or starfish
Ruffled red ribbon and bow
Directions to make The Little Mermaid Mickey Ears
Wrap the headband with the teal yarn and glue down the ends. Paint the box tops with teal paint. Hot glue the box tops to the headband.
Coat the insides of the box lids with white craft glue and pour on the glitter. Shake away excess and let dry. Hot glue the sea shell and embellishments in the lids.
Hot glue red fluffy ribbon around the backs of each lid.
Hot glue the seashell/starfish, the bow and picture. Use a metal adhesive to affix the fork.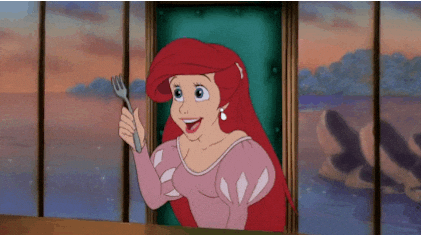 And there you have it! A super cool set of Little Mermaid Mickey ears!
You can mix and match the embellishments, just stay with the teal, red, and purple color combo and you can't go wrong!
HOW TO ENTER: Would you like a digital copy of The Little Mermaid sent to you? I have two give away, thanks to the studio! Leave a comment below sharing the memory of when you first saw the movie. And your favorite scene!
BONUS ENTRY: Leave a comment on my Instagram post as well. I will give one away here and another on my Instagram post!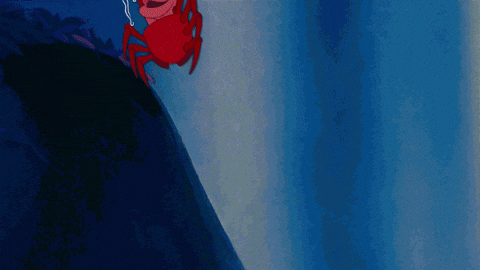 My favorite is anything with Sebastian, lol! I loved him so much I wanted to name our son after him, but my husband was like…NO.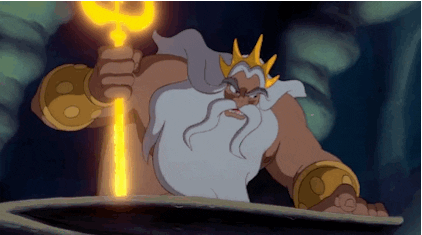 Anyway…please leave a comment. In order to win, you must be over 18 and live in the United States. I'll choose a winner one week from today! Good luck!