I owe so much gratitude to the fine folks at Toyota. Every time I have an idea for a fun collab for a trip or a local project, they always come through and set me up with fancy wheels to mark the event in style and comfort.
Last month I had the honor to be the Phoenix ambassador for GoDaddy's Icons of Our Tribe series. It's where they send a photographer all over the world to capture the stories and moments from entrepreneurs, and they partner with a local influencer to guide them around the city. From Tokyo to Seattle, the project is going on its second year. A representative contacted me in early February join the team for the Arizona leg.
My duties? Curate a list of local entrepreneurs to be featured. After I came up with close to 60 prospects, I was told to hold up because we'd only have time for 25! That's where the difficult task came in – trimming down the list. Then for two weeks, two-three subjects a day, we zoomed all over the city and surrounding areas.
I'll have more info on this in the future!
When I explained the opportunity to the local Toyota folks, they were so kind as to deliver not one – but two awesome vehicles for me to use! They literally drove each car right up to the front of my house! For the first week, my chariot consisted of this 2019 Toyota Corolla Hatchback. The Corolla is such a classic car, beloved and trustworthy, great for all stages of life or career!
Check out how slick it looks in front of the new mural by artist, Jeff Slim! The car is compact, yet roomy too. Great for carrying around my camera and computer bag, plus shopping treasures!
My favorite part of this car – or rather one of my faves – the sensors! It doesn't only have the back-up camera, but it also lets you know when you are cutting a corner too close or even when you change lanes. Every little bit helps to make for a safe driving experience. All these details make you feel proactive and alert!
And yes, of course, there is Apple Car Play, which came in super handy because with all that driving I was able to listen to audiobooks. Actually, after doing all the interviews, I became so inspired for my own business, so I listened to Jen Sincero's You Are a Bad Ass. Between the car, the motivation, and the audiobook, I was all…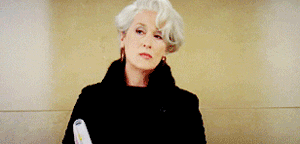 For the second week, OMG, I test drove the Camry XSE. This one was crazy cool – red leather seats and a double sunroof!
I'm not gonna fib, it was heart wrenching when they came and picked up this car. Such a sweet ride! Make sure to visit the Toyota site to see all they have to offer with their new vehicles! A HUGE thank you again for letting me drive these cars for a week each. It truly made the experience more magical and special!
STAY TUNED for more behind the story of my work with the GoDaddy project!